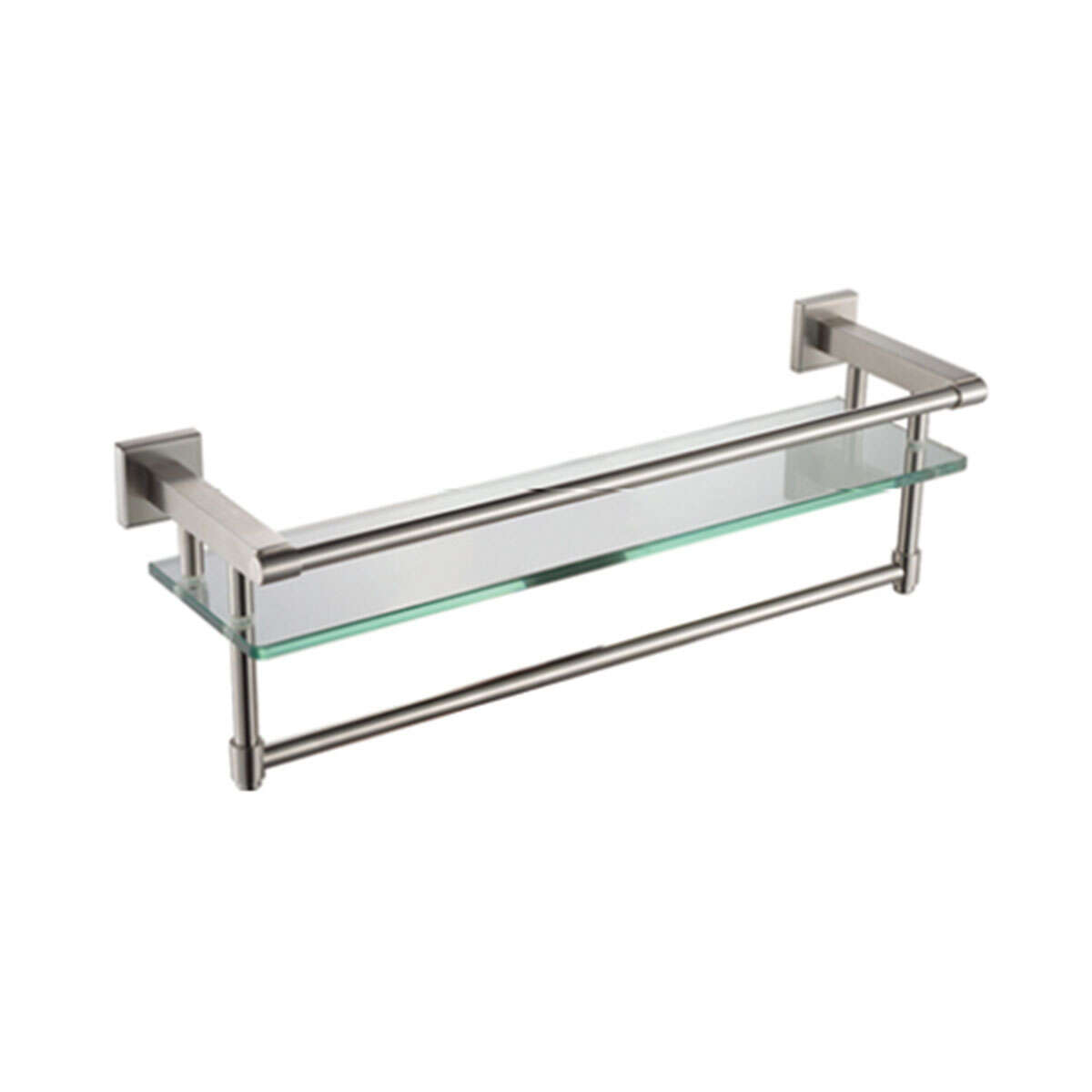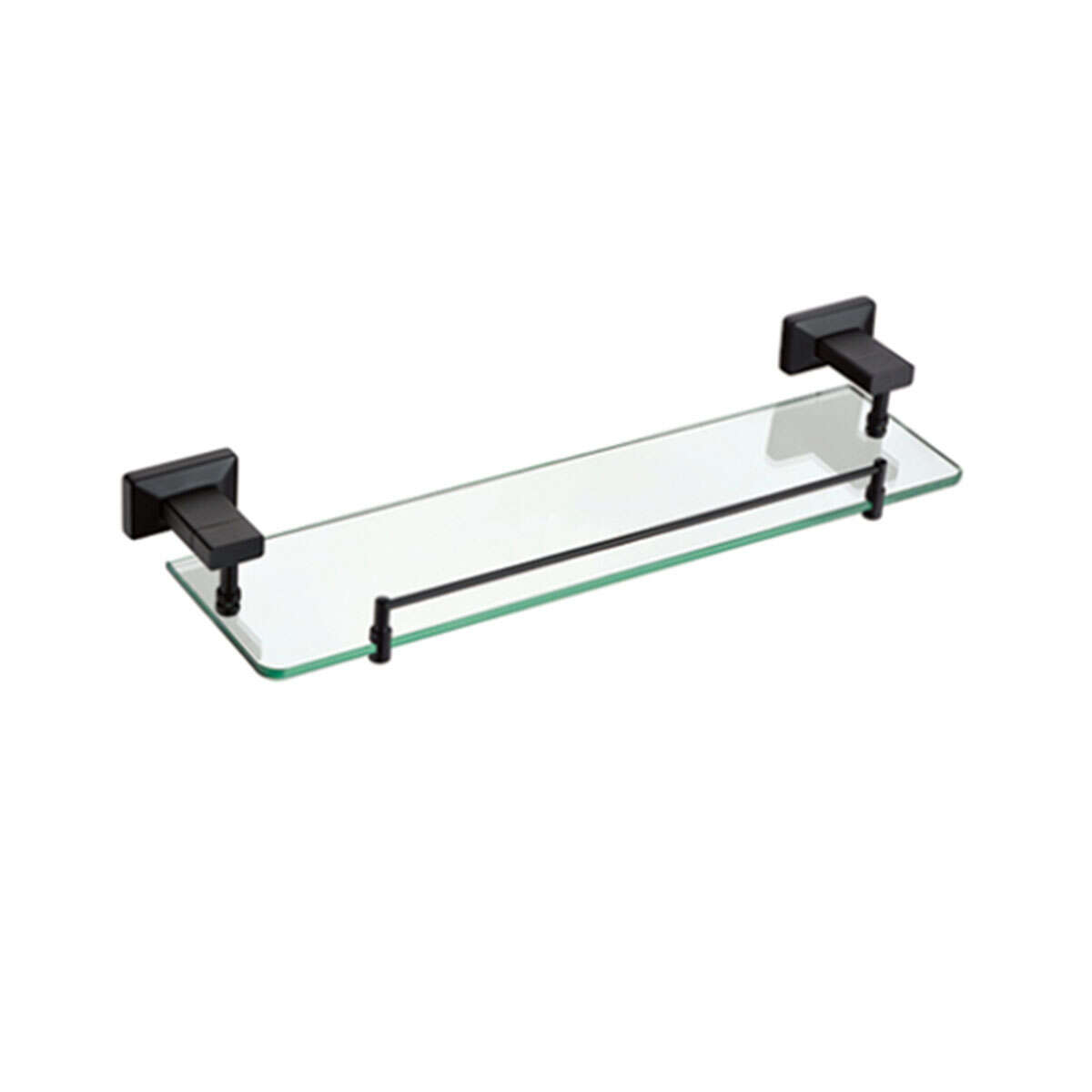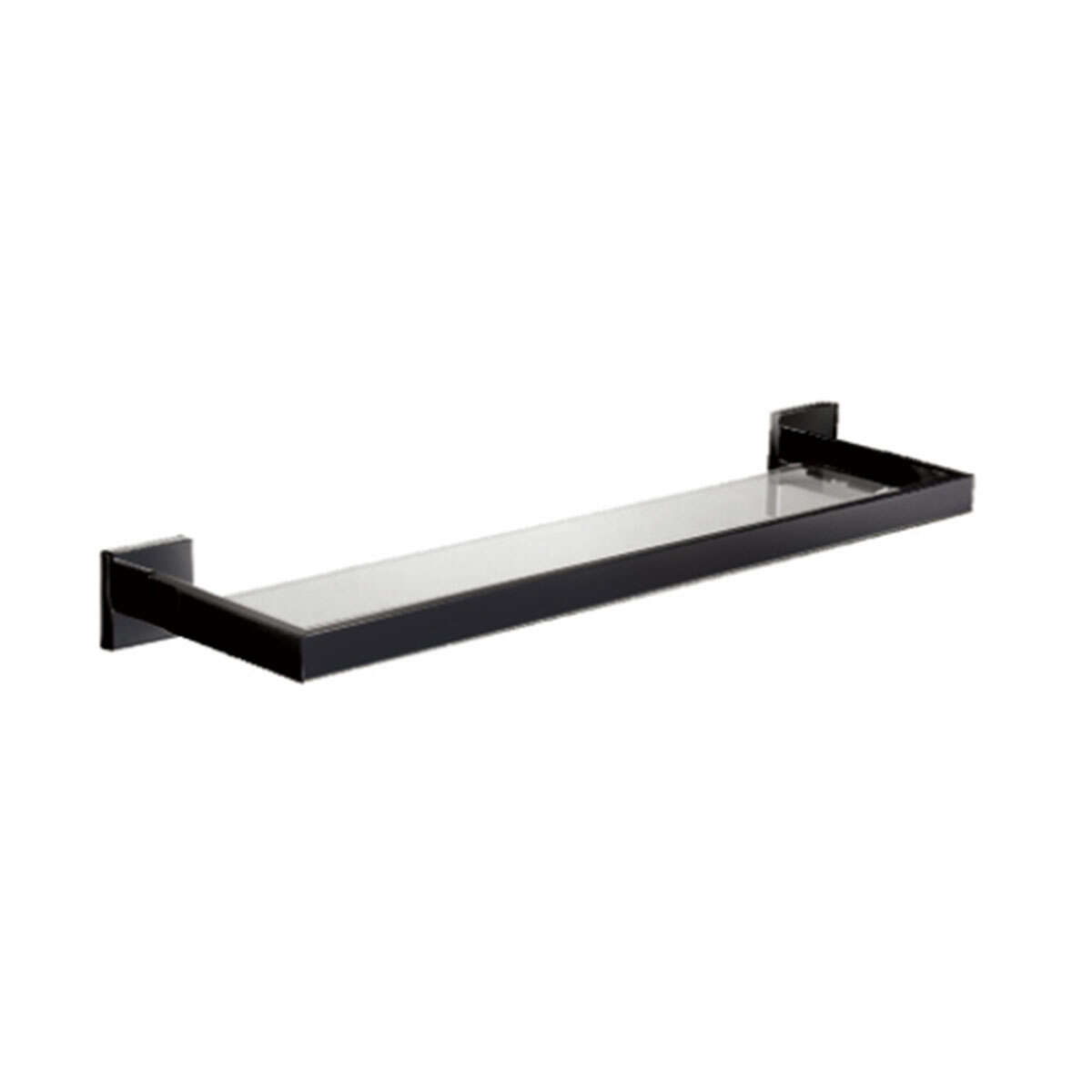 The single deck shelf for bathroom is a new and innovative product that helps you keep your bathroom organized. Made out of a high-end stainless steel, it is resistant to water and cleans easily for everyday use.
Perfect for bathrooms and laundry rooms, this single deck shelf bookcase adds storage to your home. Its wide mix of shapes and sizes makes it the perfect accent piece for any room. Elegant and functional, this single-level shelf provides optimal storage for your bathroom essentials.
Features
The Single Deck Shelf for bathroom offers a simple design and clean lines. Its compact size won't take up much room, but it can hold quite a bit of weight so you can use it to store books and accessories in your bathroom.
It also features anti-slip feet to keep it firmly anchored as well as ensure that nothing falls off.
The shelf itself has a wonderful finish that can match any home decor.
The shelves themselves are made of high-quality copper which means they are durable.
This shelf can be used to store your items such as toothbrush, shampoo or other bathroom accessories such as towels, cosmetics, cooking utensils, etc.
Tips to care for deck shelf
Try to avoid splashing acid-base potions, such as soapy water, soda water, sulfuric acid, etc. If you accidentally get on it, clean it up immediately, and then wipe it with a dry cotton cloth.
To regularly remove the surface dust, you can wipe it with a cotton and linen cloth. For the dust in the groove, you can use a soft wool brush to brush off the gap along the gap.
In order to prevent rust, the surface can be wiped with anti-rust oil, which can not only keep the light as new, but also avoid the expansion of rust.
Buying tips
Help save space
Due to the small bathroom space, you can choose according to the bathroom space area when purchasing, which can save more space.
Multiple layers
You can choose a multi-layer bathroom corner rack, which can store more items, and place small bathroom items in different categories to make the bathroom more tidy. This product is single, if you are looking for multiple layers, you can find them in our website.
Strong load-bearing capacity
Choose a bathroom corner rack that has a strong load-bearing capacity, enough to hold objects of several kilograms.
It is easy to clean
Choose a bathroom corner shelf with fewer corners, so that it is more convenient to clean and less likely to accumulate dust.
Get this product for a luxurious bathroom that has everything at your fingertips. Deck shelf for your bathroom. Ideal for storing toiletries, cleaning supplies, and more in an organized way.
Save time and space while storing your toiletries with the Single Deck Shelf for bathroom. This shelf can be mounted on the wall of your bathroom and offers you a convenient storage solution to store small items such as shampoo, lotion, soap, etc. Any interests, welcome to contact us.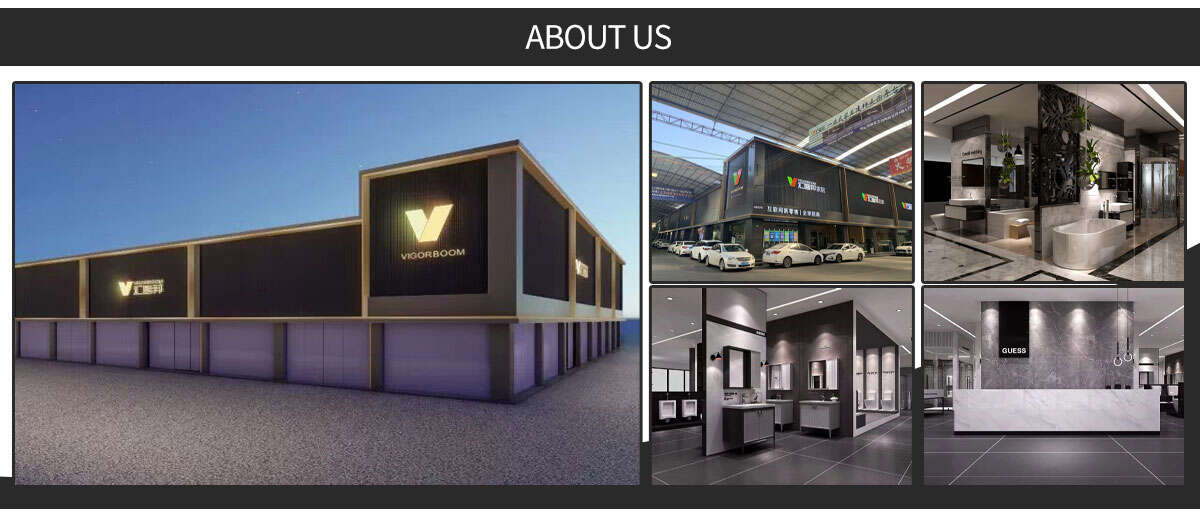 VIGORBOOM (China) Bathroom Co., Ltd. was established in Foshan, China. The company has two overall sanitary ware brands: GUESS sanitarywares and VIGORBOOM sanitarywares. VIGORBOOM bathroom products select high-end materials, strictly control product quality, and strive to build a high-end overall bathroom brand in China. VIGORBOOM bathroom products mainly include smart toilets, smart electric towel racks, bathroom cabinets, jacuzzi, steam rooms, shower rooms, showers, faucets, bathroom accessories etc.
GUESS Sanitary Ware mainly focuses on domestic and foreign hotel sanitary ware projects, we provide customers with custom service. GUESS sanitary ware brand was established in 2006, and the existing distributors are all over the world, especially including Saudi Arabia, Russia, Morocco, Oman, Maldives, Armenia, Iraq, India, Tajikistan, etc. GUESS Sanitary Ware has served thousands of domestic and foreign bathroom projects, including the five-star HAYAS hotel in Saudi Arabia, the five-star CENTRAL HAWASSA hotel in Ethiopia, the four-star PIPAL TREE hotel in India, APANA Real Estate in India, Agile Real Estate in China, and two in Dubai. MAQTA school, etc., products and quality are well received by customers.
VIGORBOOM sanitary ware brand was established in 2018, and is now recruiting brand agents from all over the world. VIGORBOOM Sanitary Ware is committed to creating a personalized overall bathroom space, aiming to create its own unique product for every end customer who chooses VIGORBOOM Sanitary Ware products. Bathroom space, so that every customer who chooses GUESS and VIGORBOOM brands can enjoy high quality of life and embrace a better life!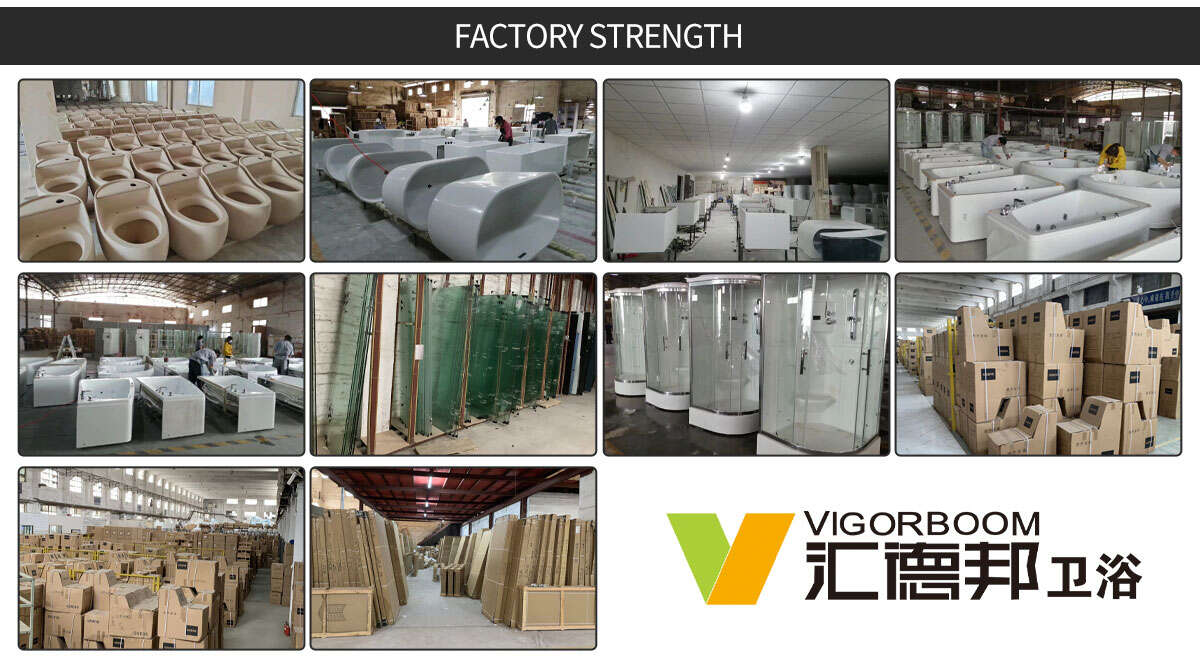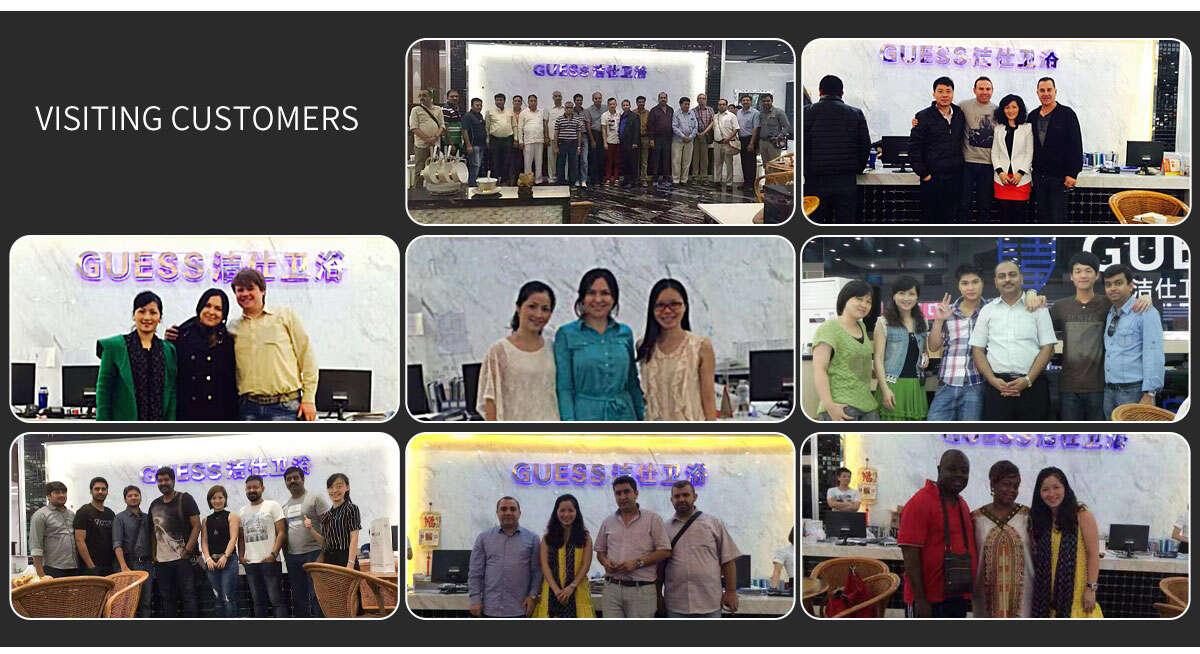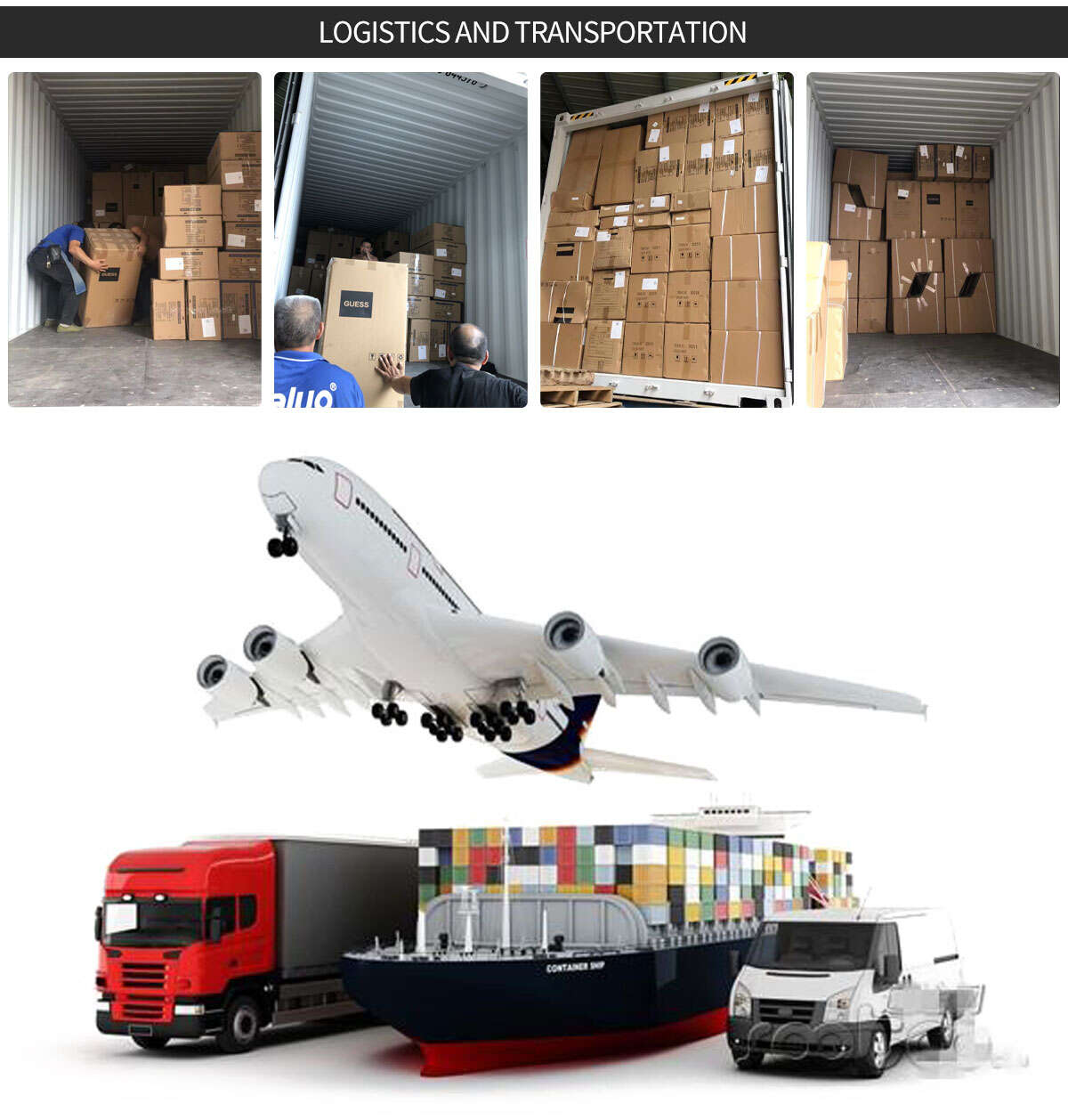 Package
All products are strong packaged by foam, carton, and wood support or wood case if necessary if the products are ceramic.
FAQ
Q1: How about the packing of exported goods ?
A1: Packages : 5-ply corruagated carton+foam+bubble bag.
Q2: How long for the production days ?
A2: Base on your quantity ,normally it need 15-25 days.
Q3: What is the MOQ quantity for each design?
A3: The minimum order quantity hopefully is more than 5 sets for one design or custom design. Our Production Capacity >90,000 sets/month.
Q4: Can the products be customized ?
A4: According to different styles, the material can be customized.
Q5: Whats the matrials of the cabinetg made of ?
A5: Main cabiner by Eco-friendly plywood,some design by ceramic hand wash basin ,and some with rock tile top.
Q6: What countries do you mainly export to ?
A6: Our products 60% exported, such as: India, Dubai, Saudi Arabia, Bahrain, Oman, Qatar, Kuwait, Libya, Yemen, Lebanon, Russia, More than 50 countries and regions including Azerbaijan, Ukraine, New Zealand, Venezuela, Tanzania, Nigeria, Kenya, Uganda, Australia, Malaysia and Nepal.