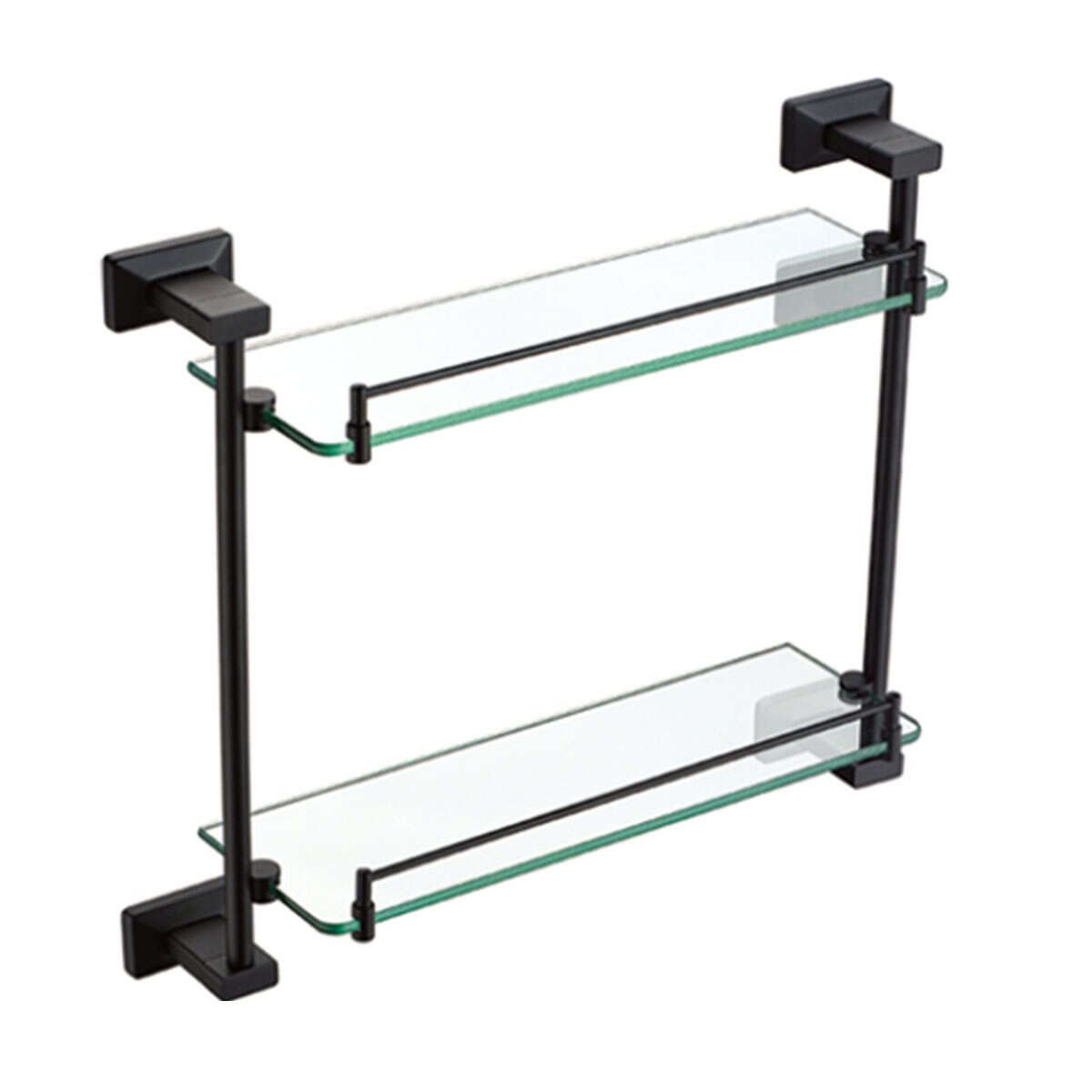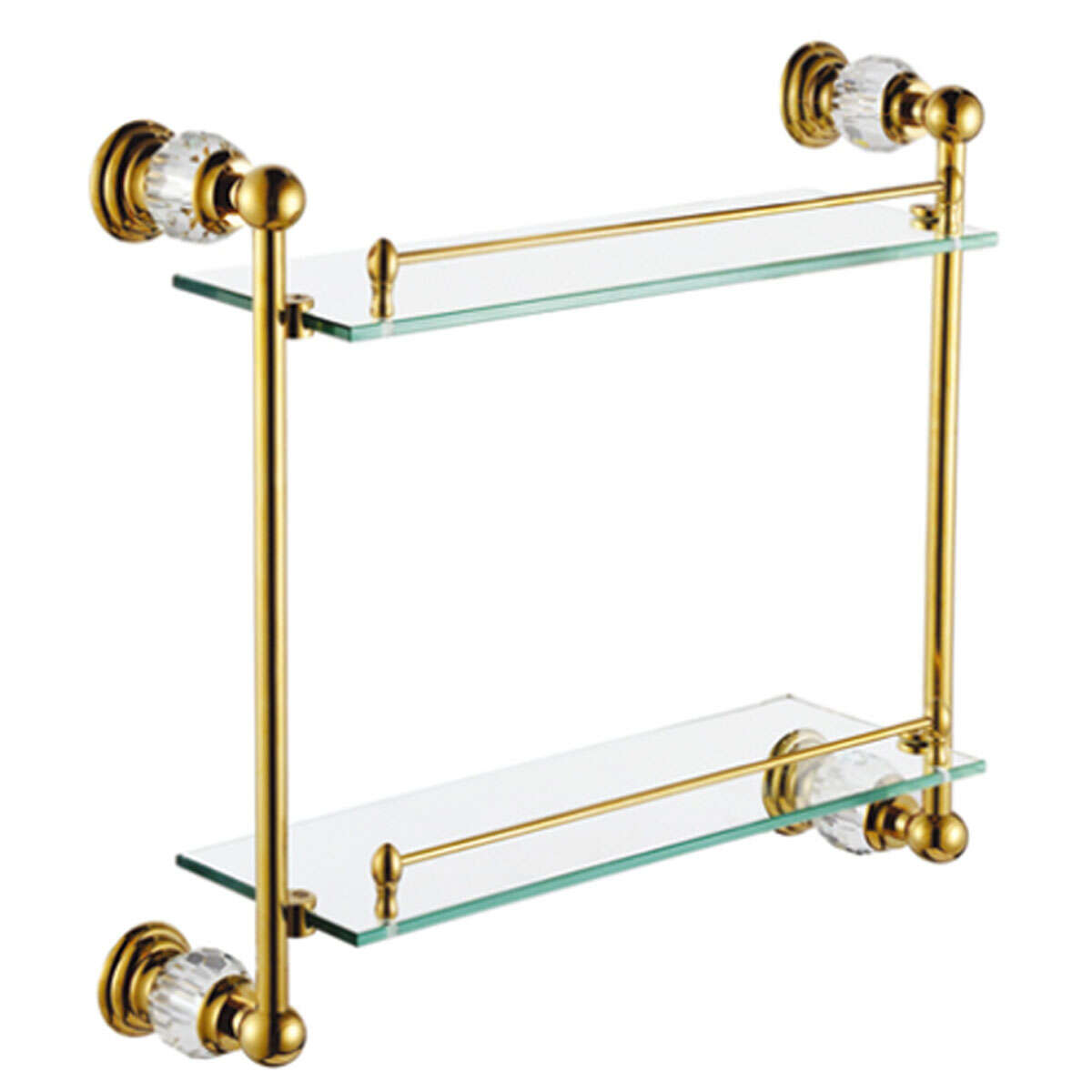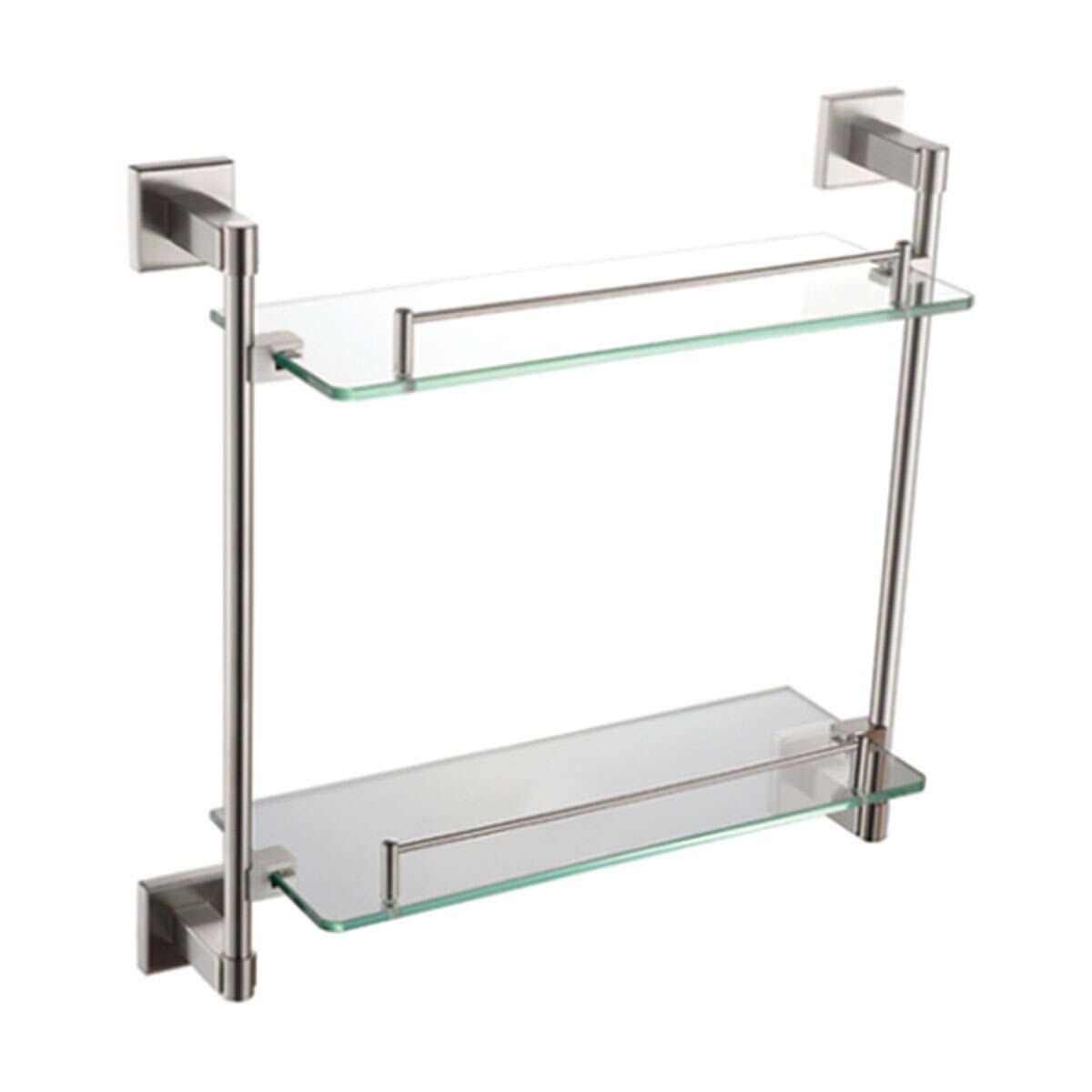 Are you tired of cramming your bathroom full of products and accessories? Are you looking to simplify and organize your space, while adding some organization at the same time? If your answer is Yes, then the quality construction and durable materials make this unit the perfect addition to your bathroom. The double deck design is ideal for holding towels and toiletries, it is very durable and can be used anywhere in your house.
A double-deck shelf is perfect for all your bathroom needs. Your bathroom is a place where you can relax after a hard day of work and enjoy it with your family members. It is the perfect place for tiredness, muscle pain and many other problems to disappear, so you will have a nice time in this room. There are many ways to improve your bathroom so that it can be more comfortable and enjoyable. One way better than any other is using this shelf because it looks really beautiful, especially if your bathroom has wall tiles. If your walls are made of tiles or marble, then this shelf will make them look like they were made especially for this purpose.
Product Features
Get more storage space for your bathroom with our double deck shelf. It comes with several compartments, so you can use the shelf to store towels, makeup and other items in your bathroom. The shelves are sturdy and stable and are made from waterproof material.
Unique double deck design offers great storage and keeps everything organized.
The shelf has a solid, sturdy build, and the hooks on the lower deck are reinforced by metal rods to prevent wear and tear. This shelf is easy to install and can be used in multiple settings in your bathroom, such as the ceiling between toilet and shower or even the walls around your bathtub.
Double deck shelf is likely to be your most important bathroom storage accessory, and it has a variety of choices to suit the needs of almost any bathroom. The shelf provides additional space for storing items in a clean, organized manner.
Double deck shelf for bathroom is an excellent storage solution for those small areas in your home. It will help you organize small stuff like towels and clothes, organize bathroom items so that things won't get lost, save space and keep it clean as well.
Steps to install double deck shelf
Find a suitable position first, and then punch holes on it. The punching holes should be based on the width of the corner frame. There is no fixed standard for the height. It can be determined according to the height of family members, and the position needs to be considered, so that it is convenient for everyone to access items.
After the hole is drilled, use a hammer to knock the expansion plug into the hole where the hole was drilled, and then remove the remaining part.
Install the bathroom pendant, remove the fixing block of the pendant base, and then fix it firmly with screws.
Put the main body of the pendant into the fixing block, and then adjust the position appropriately until it is in the right position, so that it is more beautiful.
Finally, tighten the screws to fix it.
Buy it now
Give your personal time in the bathroom a facelift by adding this two-tier wooden bath shelf. Showcasing a classic frame with clean lines and minimalism, this shelf will add style without sacrificing storage.
You can use this Double Deck Shelf for bathroom to put small or medium size bottles, shampoo and soap. You don't need to put it on the countertop or your bedroom cabinet, just hang it on the wall and you can get the space for vanity.
The double deck Shelf for bathroom offers a space-saving solution for your bathroom organization needs. This double decked shelf provides you with twice the storage space, where you can put your shampoos and other cosmetic items. The shelves are sturdy and durable, making them ideal for every bathroom. We want you to feel great when you start using our products.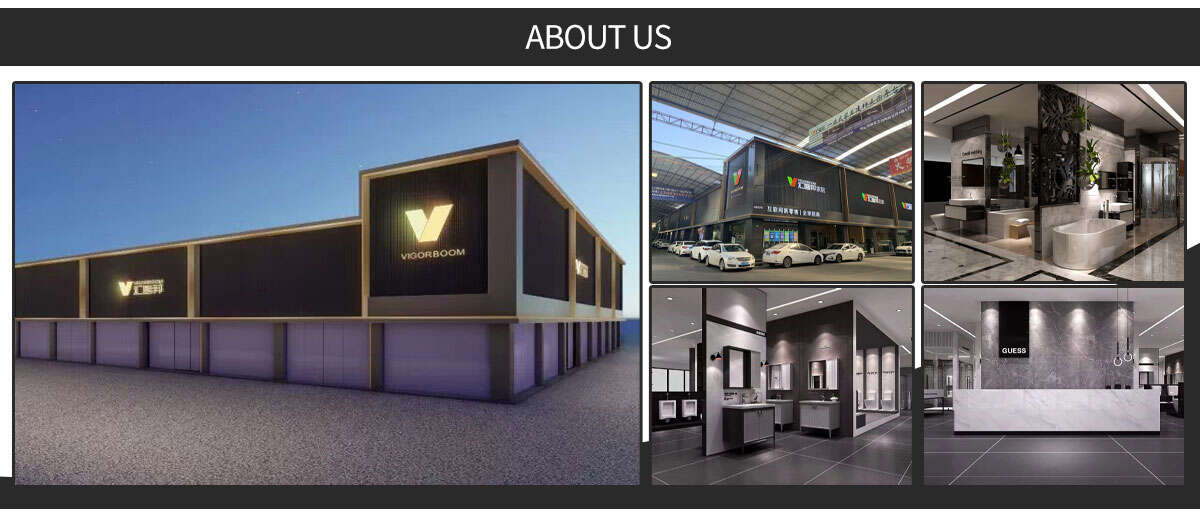 VIGORBOOM (China) Bathroom Co., Ltd. was established in Foshan, China. The company has two overall sanitary ware brands: GUESS sanitarywares and VIGORBOOM sanitarywares. VIGORBOOM bathroom products select high-end materials, strictly control product quality, and strive to build a high-end overall bathroom brand in China. VIGORBOOM bathroom products mainly include smart toilets, smart electric towel racks, bathroom cabinets, jacuzzi, steam rooms, shower rooms, showers, faucets, bathroom accessories etc.
GUESS Sanitary Ware mainly focuses on domestic and foreign hotel sanitary ware projects, we provide customers with custom service. GUESS sanitary ware brand was established in 2006, and the existing distributors are all over the world, especially including Saudi Arabia, Russia, Morocco, Oman, Maldives, Armenia, Iraq, India, Tajikistan, etc. GUESS Sanitary Ware has served thousands of domestic and foreign bathroom projects, including the five-star HAYAS hotel in Saudi Arabia, the five-star CENTRAL HAWASSA hotel in Ethiopia, the four-star PIPAL TREE hotel in India, APANA Real Estate in India, Agile Real Estate in China, and two in Dubai. MAQTA school, etc., products and quality are well received by customers.
VIGORBOOM sanitary ware brand was established in 2018, and is now recruiting brand agents from all over the world. VIGORBOOM Sanitary Ware is committed to creating a personalized overall bathroom space, aiming to create its own unique product for every end customer who chooses VIGORBOOM Sanitary Ware products. Bathroom space, so that every customer who chooses GUESS and VIGORBOOM brands can enjoy high quality of life and embrace a better life!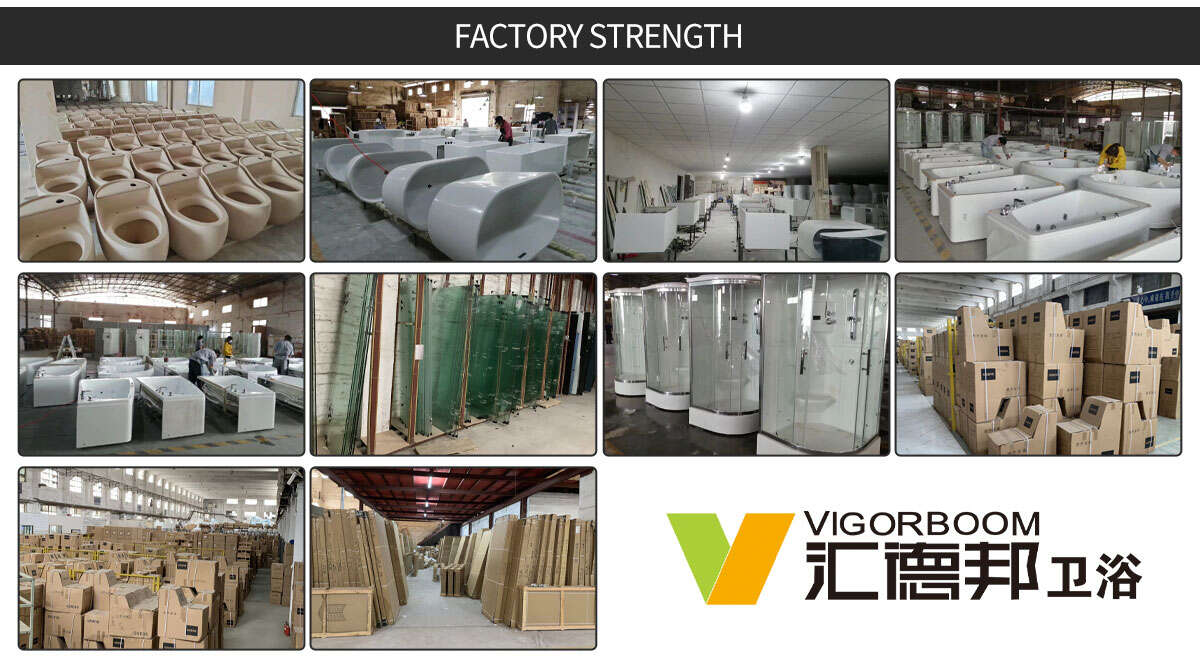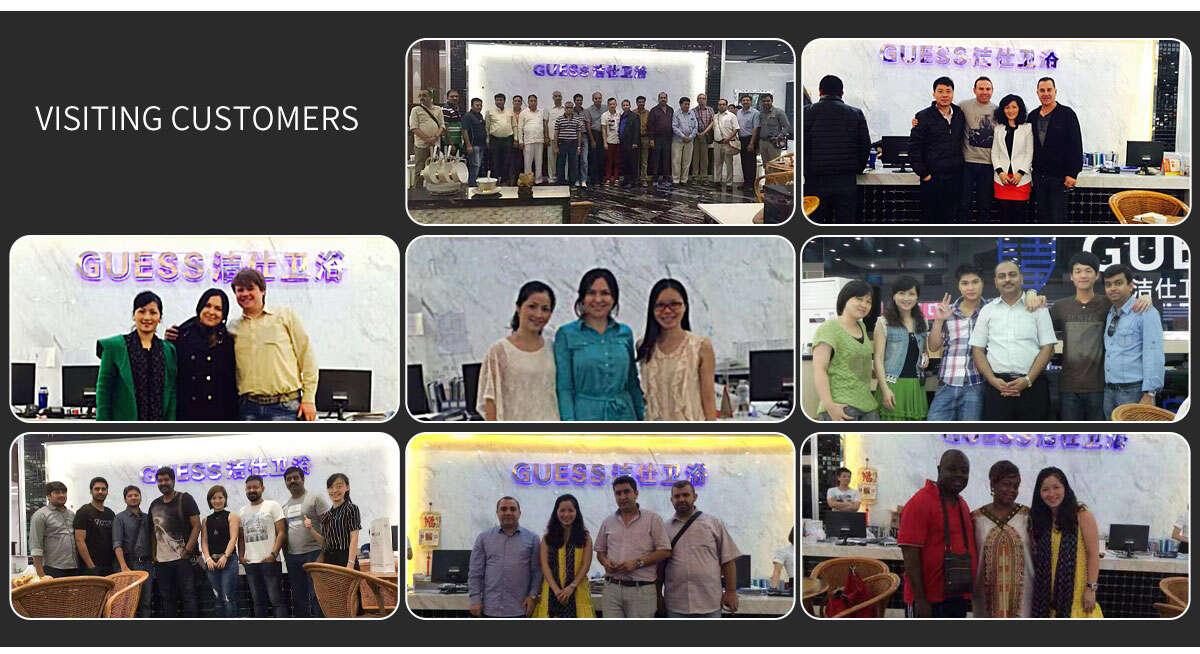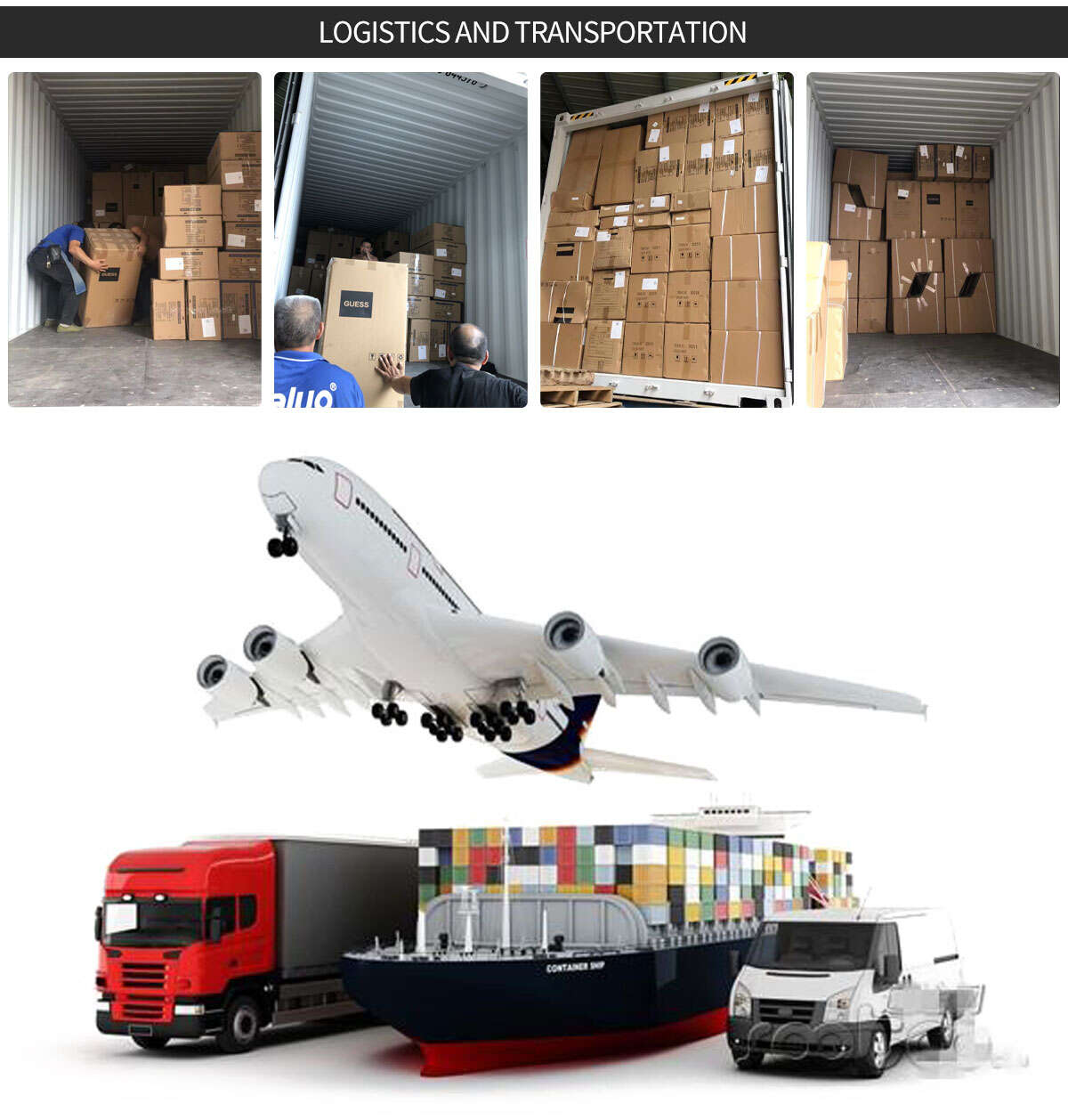 Package
All products are strong packaged by foam, carton, and wood support or wood case if necessary if the products are ceramic.
FAQ
Q1: How about the packing of exported goods ?
A1: Packages : 5-ply corruagated carton+foam+bubble bag.
Q2: How long for the production days ?
A2: Base on your quantity ,normally it need 15-25 days.
Q3: What is the MOQ quantity for each design?
A3: The minimum order quantity hopefully is more than 5 sets for one design or custom design. Our Production Capacity >90,000 sets/month.
Q4: Can the products be customized ?
A4: According to different styles, the material can be customized.
Q5: Whats the matrials of the cabinetg made of ?
A5: Main cabiner by Eco-friendly plywood,some design by ceramic hand wash basin ,and some with rock tile top.
Q6: What countries do you mainly export to ?
A6: Our products 60% exported, such as: India, Dubai, Saudi Arabia, Bahrain, Oman, Qatar, Kuwait, Libya, Yemen, Lebanon, Russia, More than 50 countries and regions including Azerbaijan, Ukraine, New Zealand, Venezuela, Tanzania, Nigeria, Kenya, Uganda, Australia, Malaysia and Nepal.