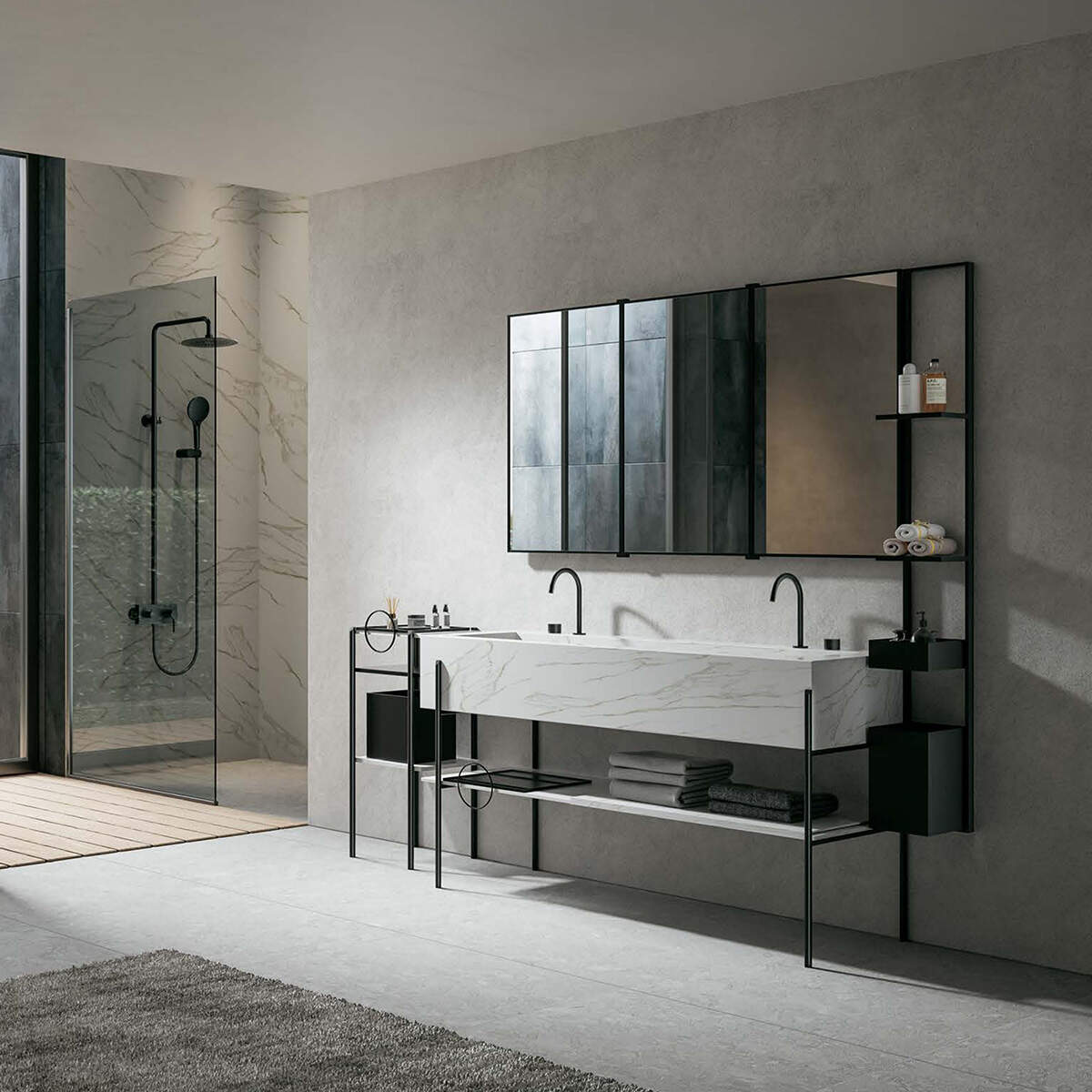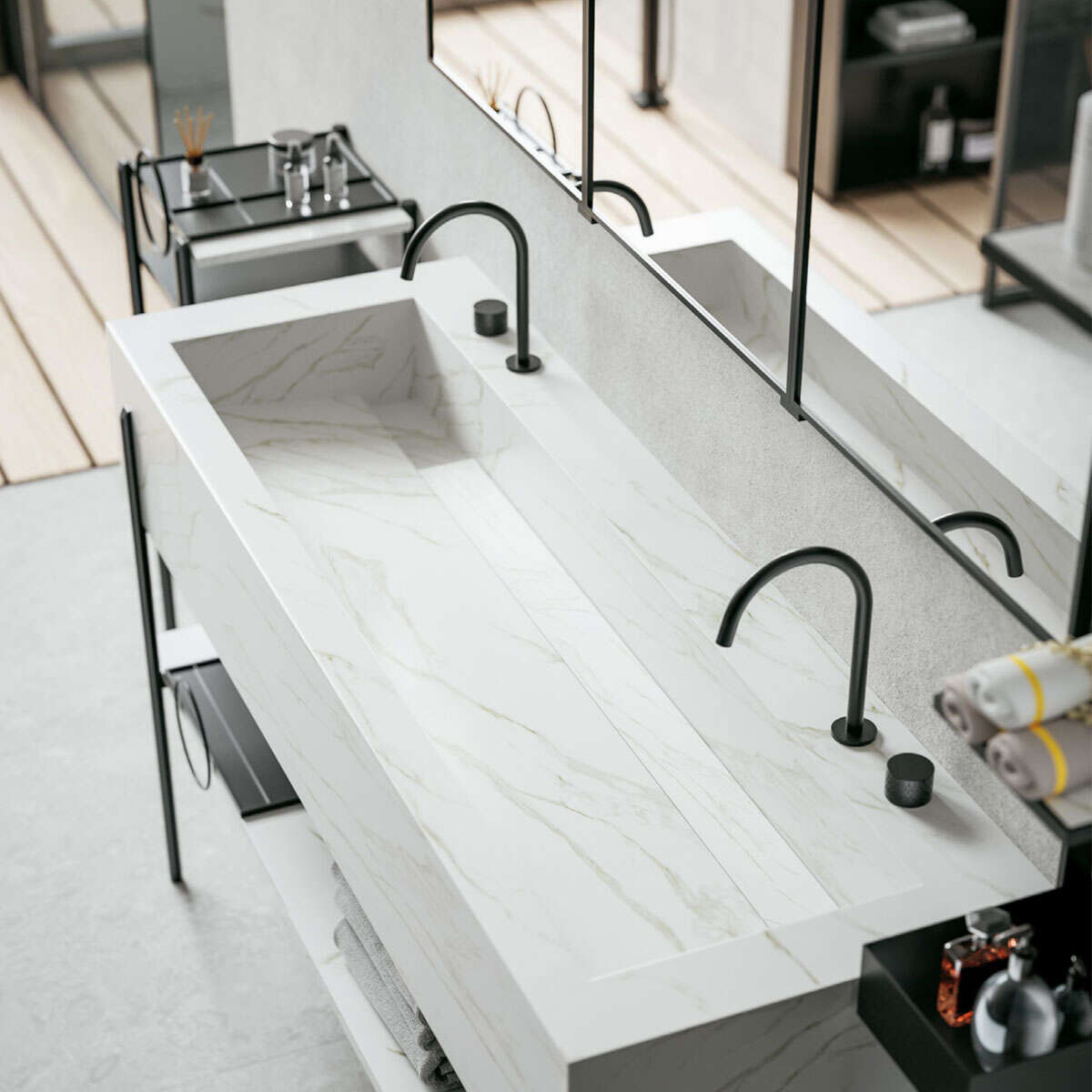 If you are looking for a high-quality MDF cabinet like this, then we have the one you need. We offer MDF wood cabinet series to use in your home. It is cheap but with the best quality and reasonable price, we offer various types of cabinets for your choice.
If you are looking for other material of cabinet, you can visit our website. And please have a look at the knowledge of guide on purchasing cabinet with varied material.
How to choose the material of bathroom cabinet
MDF cabinet
This type of cabinet is also a man-made sheet bathroom cabinet. The most used man-made sheets are multi-layer boards and particle boards. In fact, many bathroom cabinets now use such man-made sheets as the base material, because this kind of sheet does not require much processing technology. High, it can be surface treated with different finishes, the price is much cheaper than solid wood, and the cost performance is very high.
The core of the bathroom cabinet is mainly the cabinet, and the material of the countertop can be ceramic, artificial stone or slate, so let's talk about the material of the cabinet first.
The most common bathroom cabinet materials on the market are mainly three kinds: solid wood, PVC and MDF.
Pure solid wood bathroom cabinet
As the name suggests, it is a bathroom cabinet made of pure solid wood. The advantage of this type of product is that the appearance is graded and the texture is relatively good, but the choice of wood, the moisture content of the wood, the spray painting process, and the edge sealing process will have a direct impact on the moisture resistance and deformation resistance of the bathroom cabinet. If the surface paint treatment process is proper, the paint film is thick enough, and the paint is qualified, then the moisture resistance is no problem.
PVC cabinet
The pvc sheet bathroom cabinet uses PVC as the blister panel (the finish of the PVC material), which is adsorbed on the MDF or moisture-proof board after vacuum hot pressing. The moisture-proof board is the cured product of the moisture-proof particles. The board is sucked into one, and it has excellent moisture-proof and waterproof performance.
Choice of countertop material
Slate
Because of the durability and hardness of slate, many businesses use slate for bathroom countertops. If the slate is used for the dining table or cabinet countertop, even if you sprinkle some oil on it, it will be fine to wipe it off in time, but the water stains in the washing area are a little difficult to clean up. It is recommended to choose slate with high density and good quality. Don't choose dark ones.
Ceramics
The most difficult thing about ceramics is to identify. The quality of the glaze and embryo body directly affects the life of the bathroom cabinet and the subsequent use experience.
Man made rock
In the field of bathroom, non-porous microcrystalline stone is a particularly advanced material. This kind of stone is very durable, hardly absorbs water, and has high density. High-end bathroom brands in Europe and America especially like to use it to make one-piece basins.
There are also quartz stones on the list, but quartz stones are not suitable for processing because of their high hardness. They are generally used for cabinet panels, or for split bathroom countertops.
Marble
As a countertop, marble has good rigidity, high hardness, and is not easily deformed, wear-resistant and corrosion-resistant, and is easy to process. It can be arbitrarily cut according to different sizes.
If you use marble, you must pay attention to the sealing treatment of marble, such as glue injection, waxing, etc. It is best to do re-sealing treatment once every 1 to 2 years, so that the stone will always remain shiny and clean, and it can also prolong the life of the stone. longer. In addition, many people worry about the radiation of pure natural marble. In fact, the radiation of stone is far less than that of glass and wood, but only the local use of marble, the radiation can be ignored.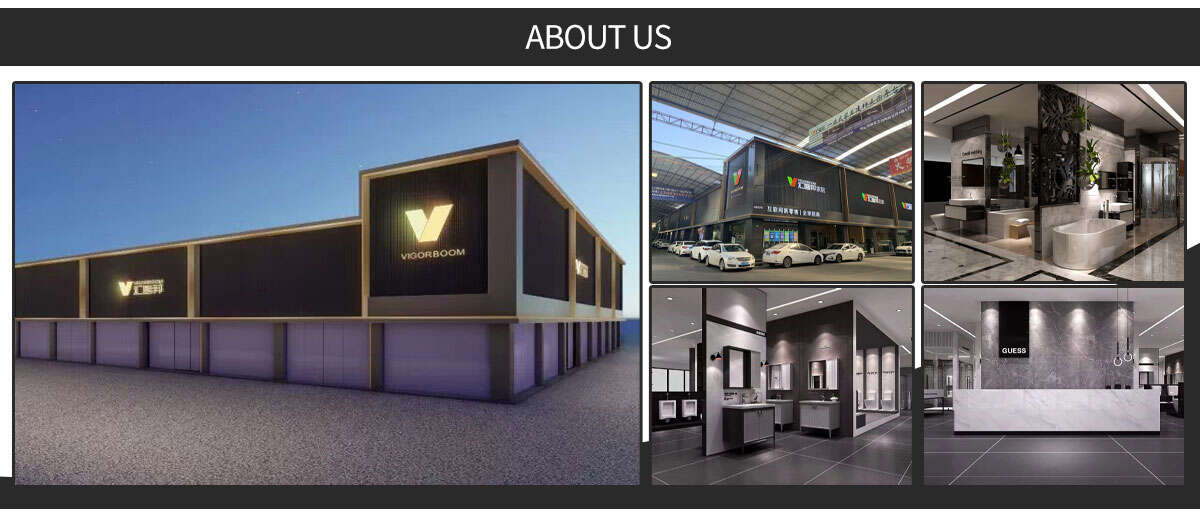 VIGORBOOM (China) Bathroom Co., Ltd. was established in Foshan, China. The company has two overall sanitary ware brands: GUESS sanitarywares and VIGORBOOM sanitarywares. VIGORBOOM bathroom products select high-end materials, strictly control product quality, and strive to build a high-end overall bathroom brand in China. VIGORBOOM bathroom products mainly include smart toilets, smart electric towel racks, bathroom cabinets, jacuzzi, steam rooms, shower rooms, showers, faucets, bathroom accessories etc.
GUESS Sanitary Ware mainly focuses on domestic and foreign hotel sanitary ware projects, we provide customers with custom service. GUESS sanitary ware brand was established in 2006, and the existing distributors are all over the world, especially including Saudi Arabia, Russia, Morocco, Oman, Maldives, Armenia, Iraq, India, Tajikistan, etc. GUESS Sanitary Ware has served thousands of domestic and foreign bathroom projects, including the five-star HAYAS hotel in Saudi Arabia, the five-star CENTRAL HAWASSA hotel in Ethiopia, the four-star PIPAL TREE hotel in India, APANA Real Estate in India, Agile Real Estate in China, and two in Dubai. MAQTA school, etc., products and quality are well received by customers.
VIGORBOOM sanitary ware brand was established in 2018, and is now recruiting brand agents from all over the world. VIGORBOOM Sanitary Ware is committed to creating a personalized overall bathroom space, aiming to create its own unique product for every end customer who chooses VIGORBOOM Sanitary Ware products. Bathroom space, so that every customer who chooses GUESS and VIGORBOOM brands can enjoy high quality of life and embrace a better life!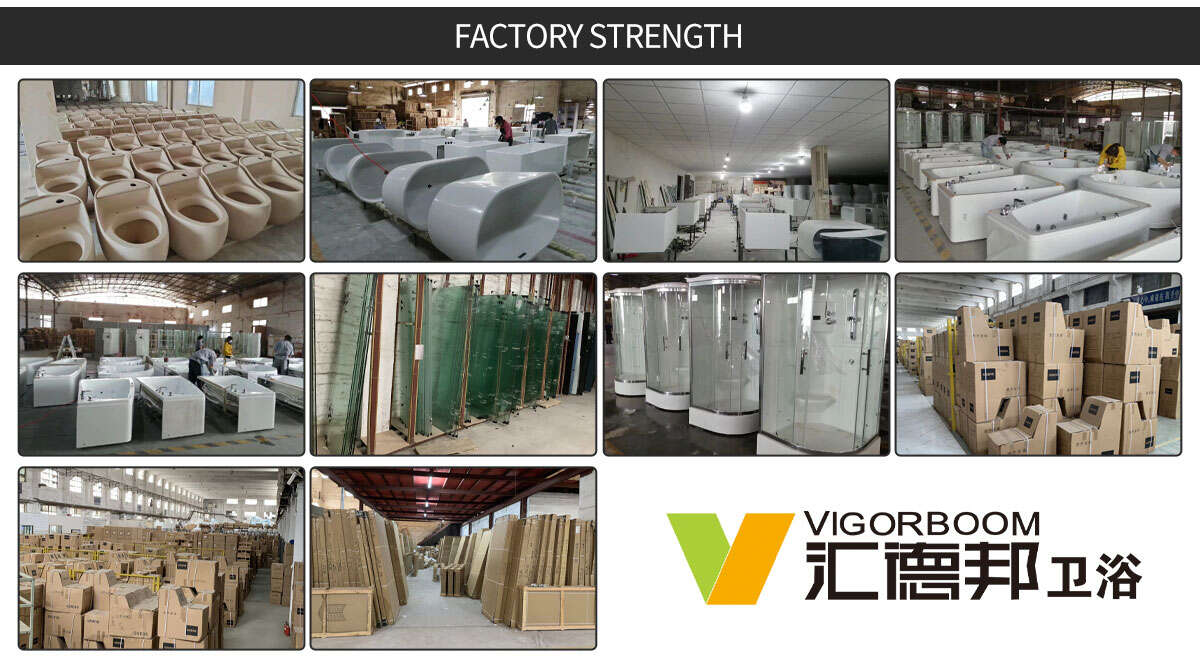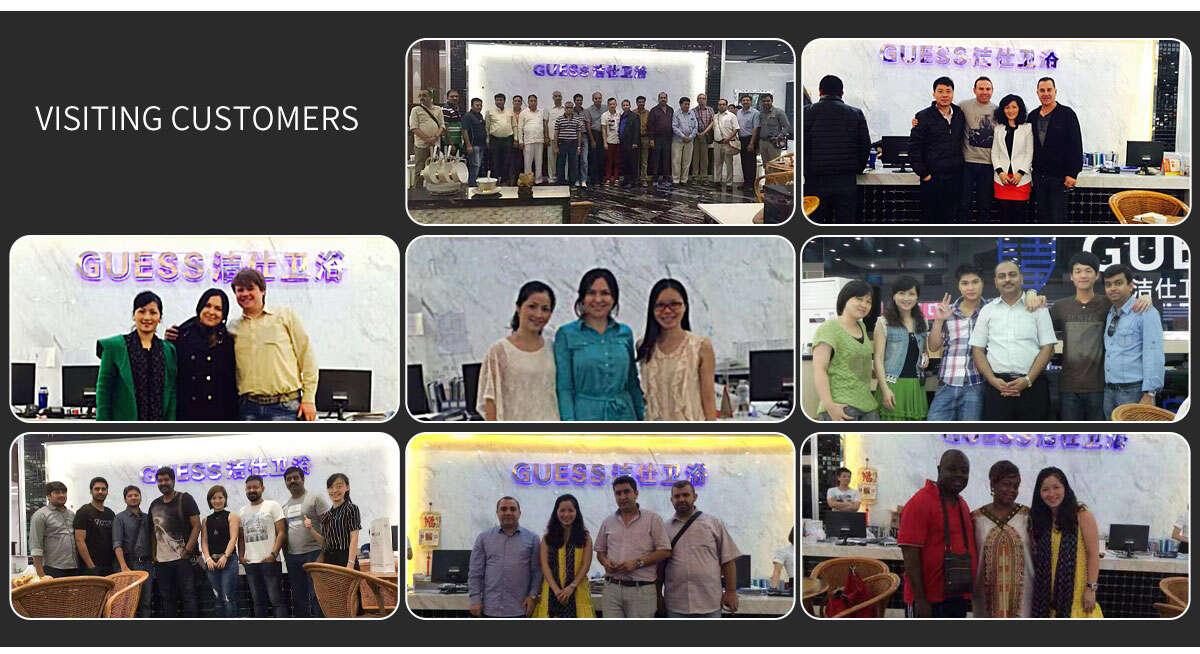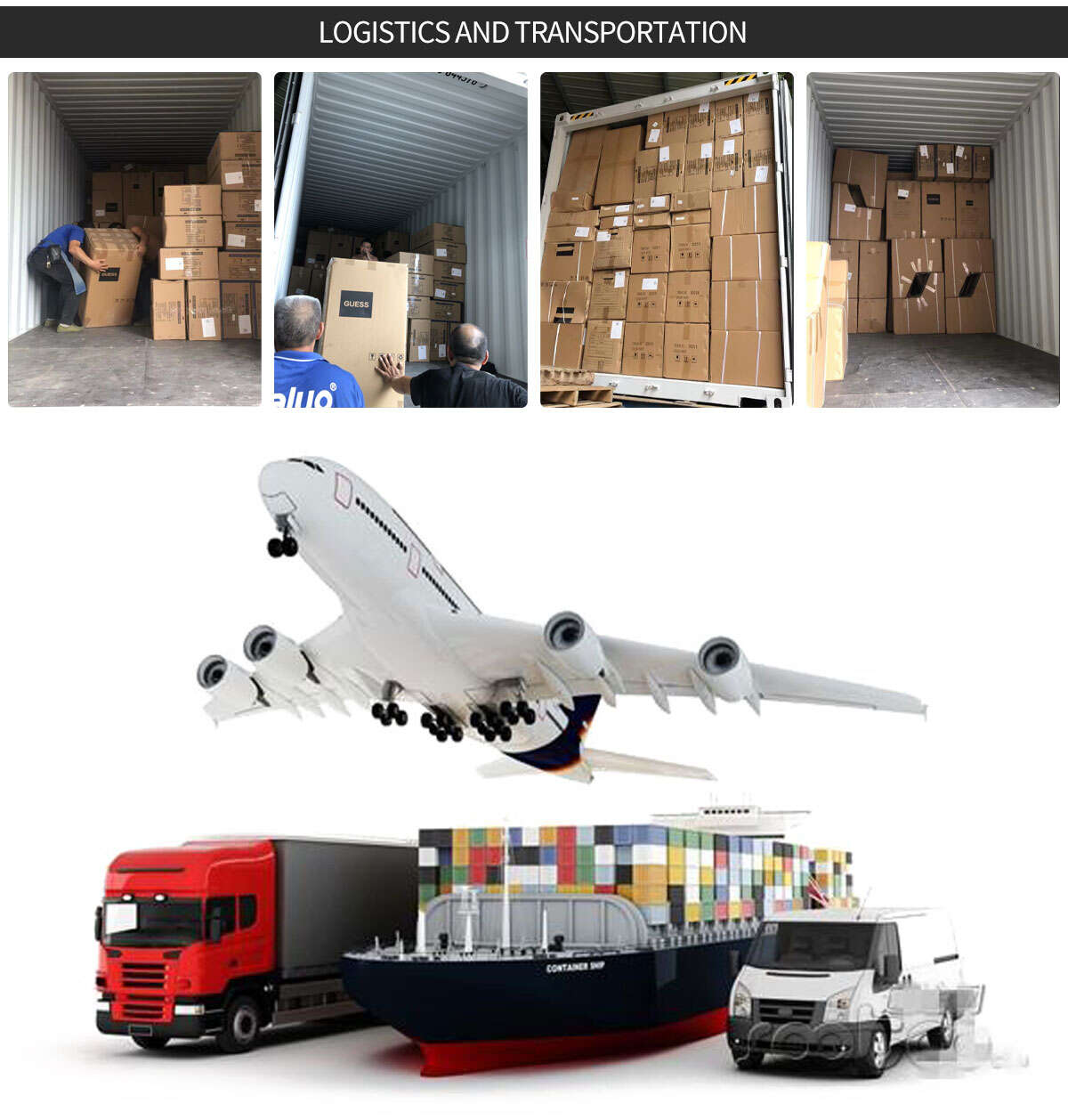 Package
All products are strong packaged by foam, carton, and wood support or wood case if necessary if the products are ceramic.
FAQ
Q1: How about the packing of exported goods ?
A1: Packages : 5-ply corruagated carton+foam+bubble bag.
Q2: How long for the production days ?
A2: Base on your quantity ,normally it need 15-25 days.
Q3: What is the MOQ quantity for each design?
A3: The minimum order quantity hopefully is more than 5 sets for one design or custom design. Our Production Capacity >90,000 sets/month.
Q4: Can the products be customized ?
A4: According to different styles, the material can be customized.
Q5: Whats the matrials of the cabinetg made of ?
A5: Main cabiner by Eco-friendly plywood,some design by ceramic hand wash basin ,and some with rock tile top.
Q6: What countries do you mainly export to ?
A6: Our products 60% exported, such as: India, Dubai, Saudi Arabia, Bahrain, Oman, Qatar, Kuwait, Libya, Yemen, Lebanon, Russia, More than 50 countries and regions including Azerbaijan, Ukraine, New Zealand, Venezuela, Tanzania, Nigeria, Kenya, Uganda, Australia, Malaysia and Nepal.