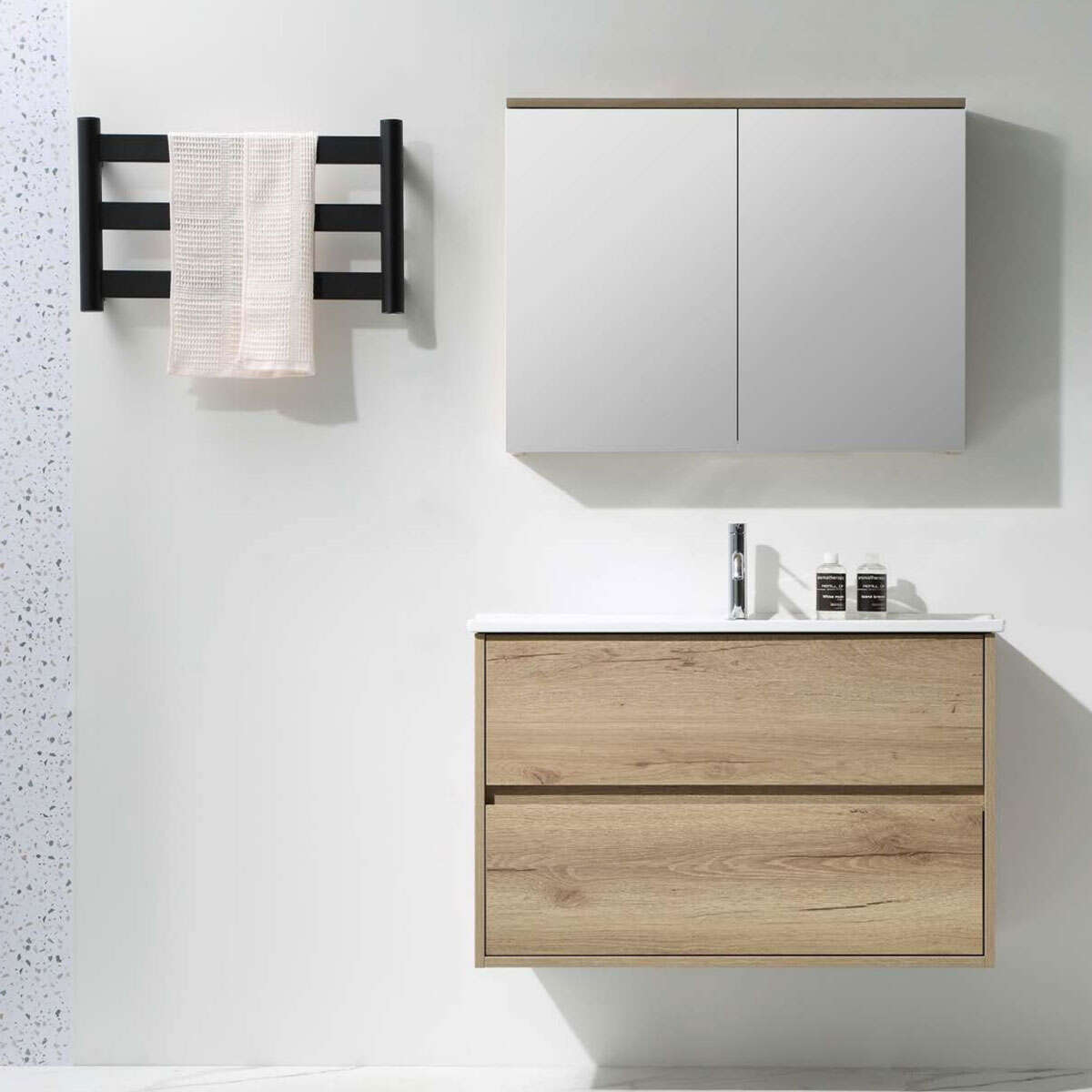 Our Floor Mounted Bathroom Cabinet has been designed to provide a high quality and efficient solution to your storage problems, it is designed for the storage of toiletries and personal items in the bathroom.
These sleekly designed cabinets are made of durable materials and come in a variety of sizes and finishes to complement your bathroom décor.
Advantages of floor mounted cabinet
Easy to install
In terms of structure, bathroom cabinets can be divided into two types: floor-standing and hanging. The floor-standing bathroom cabinet is the most traditional shape. Since it takes up space on the ground, it is more suitable for use in larger bathrooms. Since the weight is directly carried by the ground, there are almost no installation issues involved, as long as it is placed in a suitable position, it can be properly installed with a mirror or basin if necessary.
Good storage
The floor mounted bathroom cabinet has more internal space and can accommodate more things, thus bringing better storage. Like some frequently used things, you can put them on the countertop or in the upper drawer, and as for the rarely used things, you can store them in the lower layer. In contrast, although the hanging bathroom cabinet can save a part of the space on the ground, it also affects its own capacity, which is also a necessary sacrifice for indoor space.
Floor mounted bathroom cabinet purchase skills
Material
When buying bathroom cabinets, composite boards such as fire-resistant boards, wear-resistant boards or high molecular weight polymers can be used as furniture surfaces. Also close to the color of solid wood. Check the bathroom cabinet materials, pay attention to the sliding rail cabinet, body hinges and other accessories test items to see if there is no noise and smooth. Whether the surface is resistant to high temperature and scratches.
Suitable style
floor mounted bathroom cabinet are available in both wall-mounted and floor-standing styles. floor mounted bathroom cabinet are suitable for modern bathrooms with ample space and separation of wet and dry. The biggest advantage of wall design is space saving, easy maintenance and disassembly. A hygienic corner. It provides reasonable space distribution by connecting multiple elements such as shelves, floor cabinets and storage cabinets, thereby effectively increasing the bathroom furniture washing and storage functions such as cosmetics and making the bathroom function more clear.
Style
floor mounted bathroom cabinet bathroom cabinets are mainly stylish, nostalgic, fresh, simple, and elegant bathroom cabinets with bold colors and designs, suitable for young owners to decorate. Nostalgic and elegant bathroom furniture is elegant and elegant, enhancing the taste of the bathroom. The fresh and natural bathroom cabinet is a classic of stylish bathroom cabinets. The design is not exaggerated, suitable for a variety of bathroom design styles, more choices of simple style, simple design. It makes the bathroom more refreshing and elegant, and it is also easy to match with a variety of different bathroom designs. Dark bathroom cabinets are more resistant to stains and will look less noticeable if the surface is slightly worn. In addition, choose a translucent mirror color to make the bathroom clear and cool.
How to maintain the floor-standing bathroom cabinet
Avoid close to heat sources, power sources, water sources, and avoid direct sunlight;
Do not touch gasoline, benzene, acetone and other organic solvents;
Clean with pure cotton cloth and clean the carving seam with a brush;
Solid wood door panels are best cleaned with furniture water wax;
It is recommended to maintain the solid wood bathroom cabinet every half a month or so: cleaning, waxing, and maintaining a long-lasting bright color;
Water overflow on the countertop should be avoided. Splashing water left to soak the door panel for a long time will cause deformation.
The door and drawer of the bathroom cabinet should be opened with appropriate force, and do not open and close violently.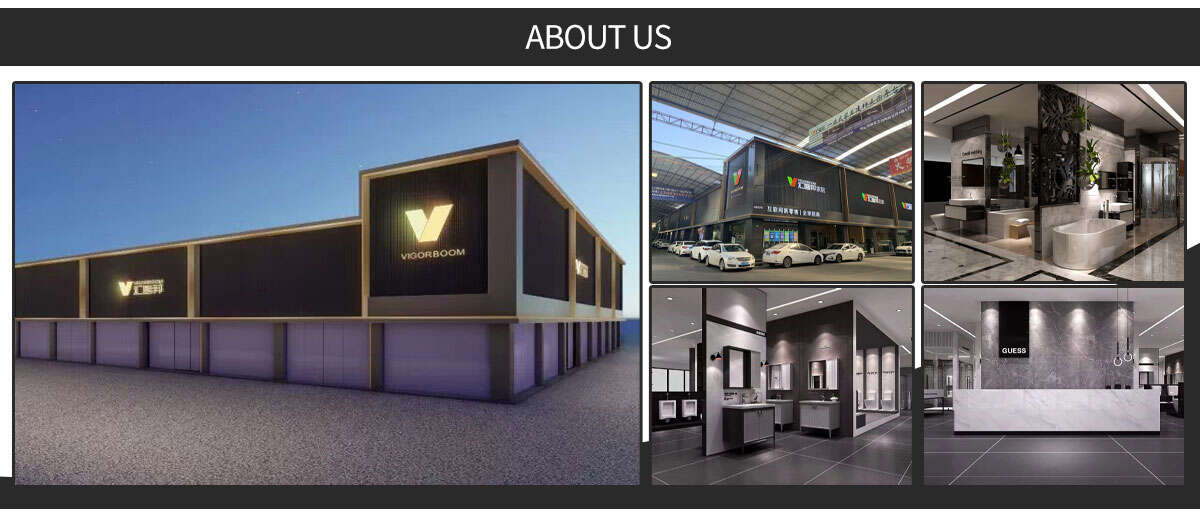 VIGORBOOM (China) Bathroom Co., Ltd. was established in Foshan, China. The company has two overall sanitary ware brands: GUESS sanitarywares and VIGORBOOM sanitarywares. VIGORBOOM bathroom products select high-end materials, strictly control product quality, and strive to build a high-end overall bathroom brand in China. VIGORBOOM bathroom products mainly include smart toilets, smart electric towel racks, bathroom cabinets, jacuzzi, steam rooms, shower rooms, showers, faucets, bathroom accessories etc.
GUESS Sanitary Ware mainly focuses on domestic and foreign hotel sanitary ware projects, we provide customers with custom service. GUESS sanitary ware brand was established in 2006, and the existing distributors are all over the world, especially including Saudi Arabia, Russia, Morocco, Oman, Maldives, Armenia, Iraq, India, Tajikistan, etc. GUESS Sanitary Ware has served thousands of domestic and foreign bathroom projects, including the five-star HAYAS hotel in Saudi Arabia, the five-star CENTRAL HAWASSA hotel in Ethiopia, the four-star PIPAL TREE hotel in India, APANA Real Estate in India, Agile Real Estate in China, and two in Dubai. MAQTA school, etc., products and quality are well received by customers.
VIGORBOOM sanitary ware brand was established in 2018, and is now recruiting brand agents from all over the world. VIGORBOOM Sanitary Ware is committed to creating a personalized overall bathroom space, aiming to create its own unique product for every end customer who chooses VIGORBOOM Sanitary Ware products. Bathroom space, so that every customer who chooses GUESS and VIGORBOOM brands can enjoy high quality of life and embrace a better life!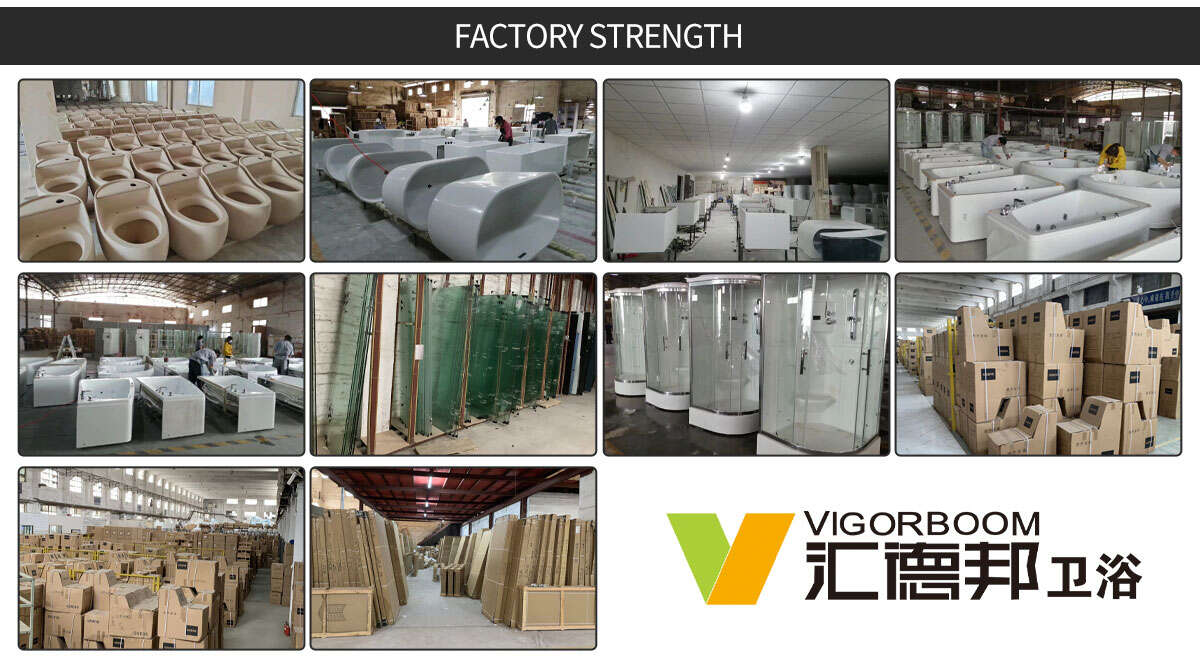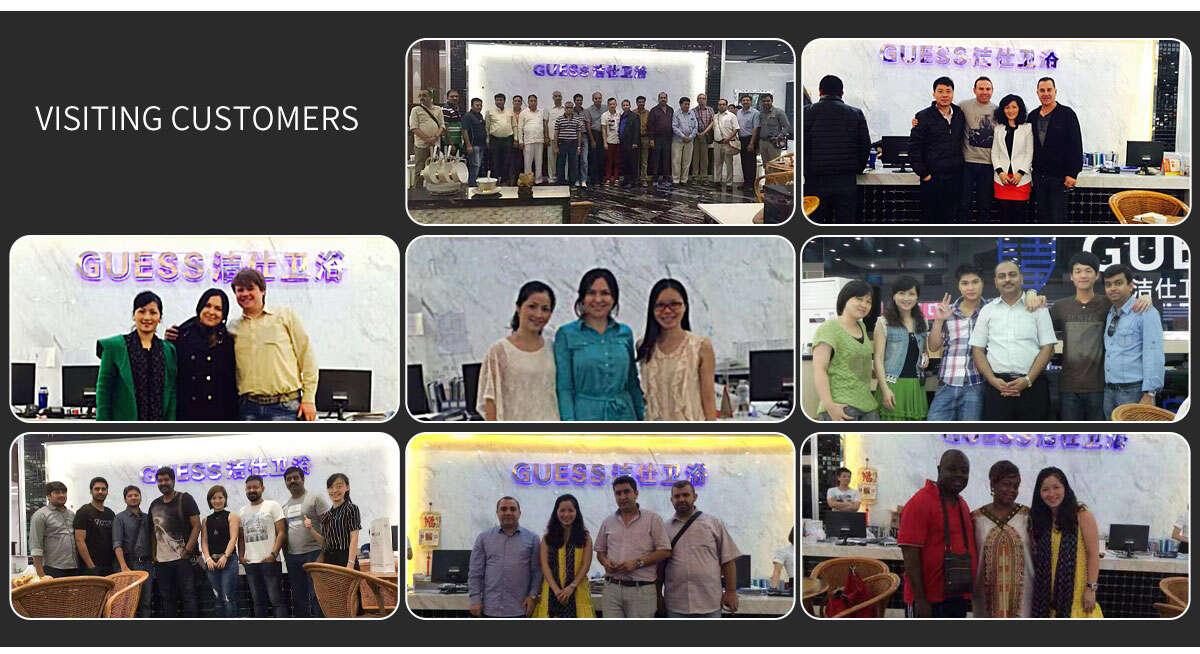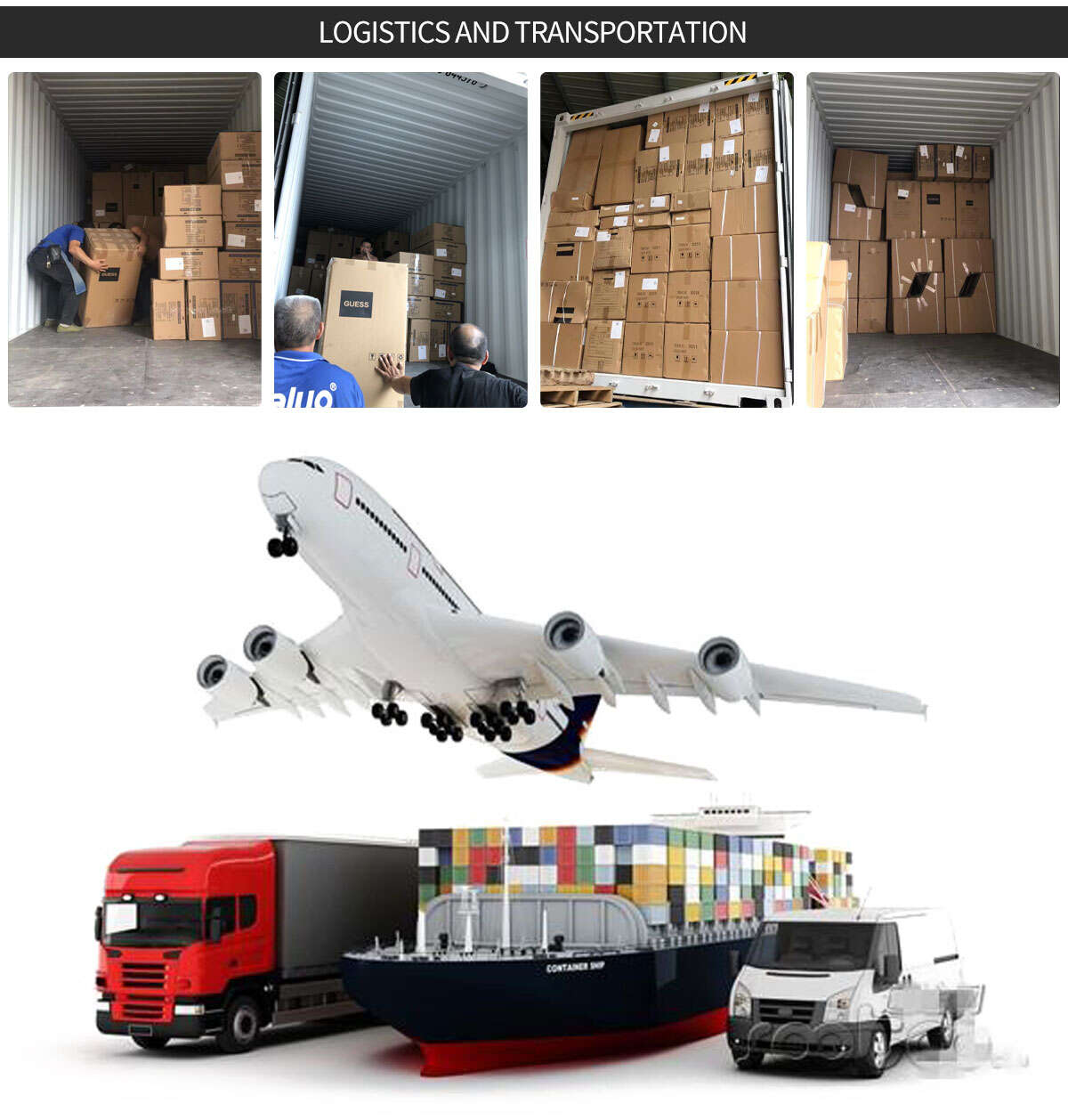 Package
All products are strong packaged by foam, carton, and wood support or wood case if necessary if the products are ceramic.
FAQ
Q1: How about the packing of exported goods ?
A1: Packages : 5-ply corruagated carton+foam+bubble bag.
Q2: How long for the production days ?
A2: Base on your quantity ,normally it need 15-25 days.
Q3: What is the MOQ quantity for each design?
A3: The minimum order quantity hopefully is more than 5 sets for one design or custom design. Our Production Capacity >90,000 sets/month.
Q4: Can the products be customized ?
A4: According to different styles, the material can be customized.
Q5: Whats the matrials of the cabinetg made of ?
A5: Main cabiner by Eco-friendly plywood,some design by ceramic hand wash basin ,and some with rock tile top.
Q6: What countries do you mainly export to ?
A6: Our products 60% exported, such as: India, Dubai, Saudi Arabia, Bahrain, Oman, Qatar, Kuwait, Libya, Yemen, Lebanon, Russia, More than 50 countries and regions including Azerbaijan, Ukraine, New Zealand, Venezuela, Tanzania, Nigeria, Kenya, Uganda, Australia, Malaysia and Nepal.