A shower room refers to a separate shower compartment. The modern home has higher and higher requirements for bathroom facilities. Many families hope to have an independent bath space, but due to the limited sanitary space in the room, they can only put the bath facilities and sanitary ware in one room. The shower room makes full use of a corner of the room and divides the shower range with a fence to form a relatively independent bath space.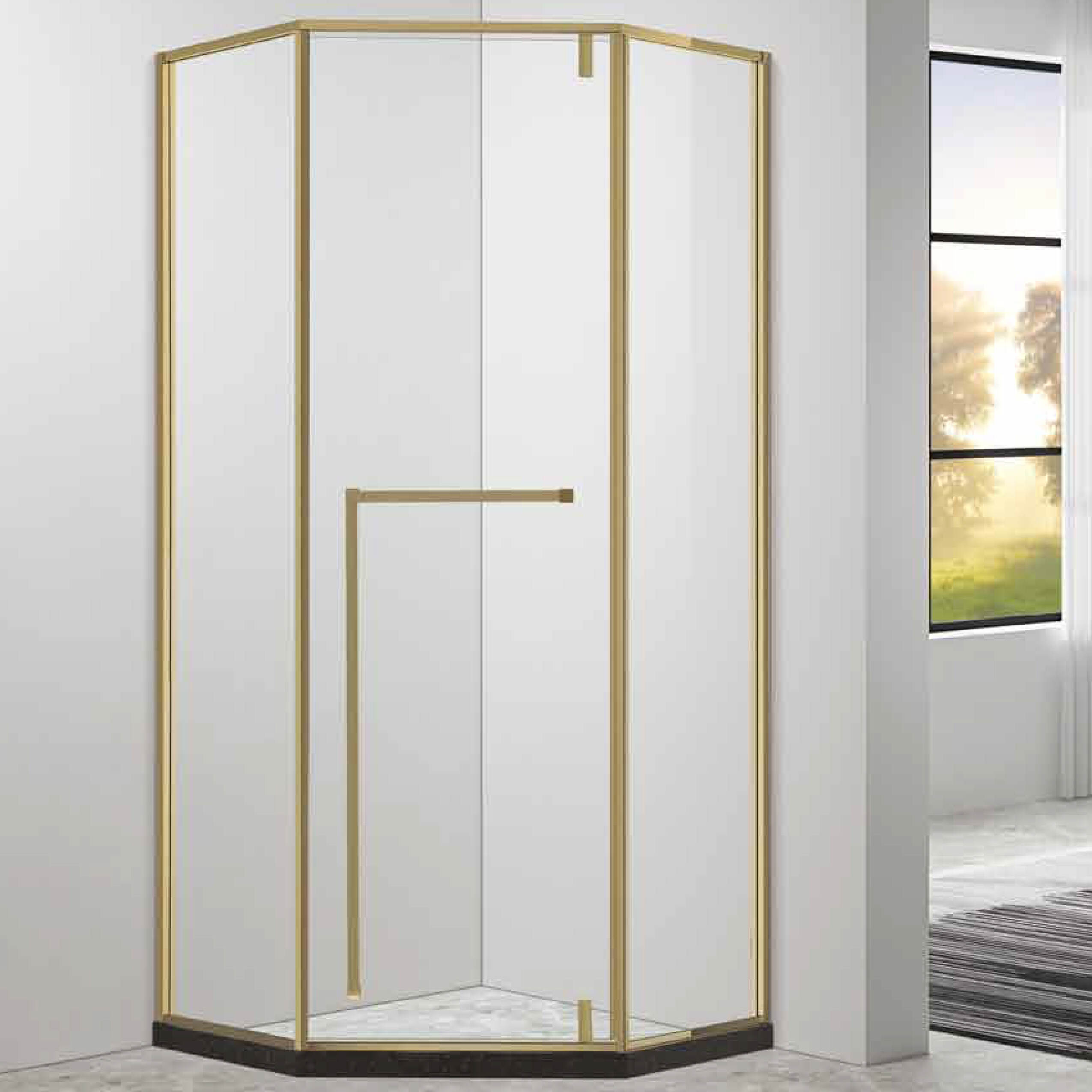 Clean
When cleaning the walls and bottom basins of the shower room, please use a soft dry cloth. If there is slight dirt, please clean it with a soft cloth or sponge stained with a neutral detergent. When removing stubborn dirt, please remove it with alcohol.
Do not use the following items for cleaning: acidic, alkaline solvents, drugs (such as hydrochloric acid), acetone diluent and other solvents, decontamination powder, etc., otherwise it will have adverse effects on the human body and cause some adverse conditions of the product.
Pulley maintenance
The push-pull shower door has two modes: a sliding block and a sliding wheel.
Problems needing attention in the use of pulley and sliding block:
First, avoid hitting the movable door with force below, so as not to cause the movable door to fall off;
Second, pay attention to regularly cleaning the slide rail, pulley, and sliding block, and add lubricant (lubricating oil or lubricating wax);
Third, adjust the adjusting screws of the sliding block regularly to ensure the effective bearing and good sliding of the sliding block to the movable door.
Daily maintenance
For routine cleaning, please wash with clean water and regularly wash with glass water to maintain the smoothness of the glass.
If there is dirt, wipe it with neutral detergent and a soft cloth. Stubborn stains can be removed with a small amount of alcohol. Do not use acidic and alkaline solvents.
Use and maintain the pulley of the shower room.
Avoid hitting the movable door with force from below, so as not to cause the movable door to fall off.
Pay attention to adding lubricant to the slide rail regularly.
Adjust regularly to ensure the effective bearing and smooth sliding of the pulley on the movable door.