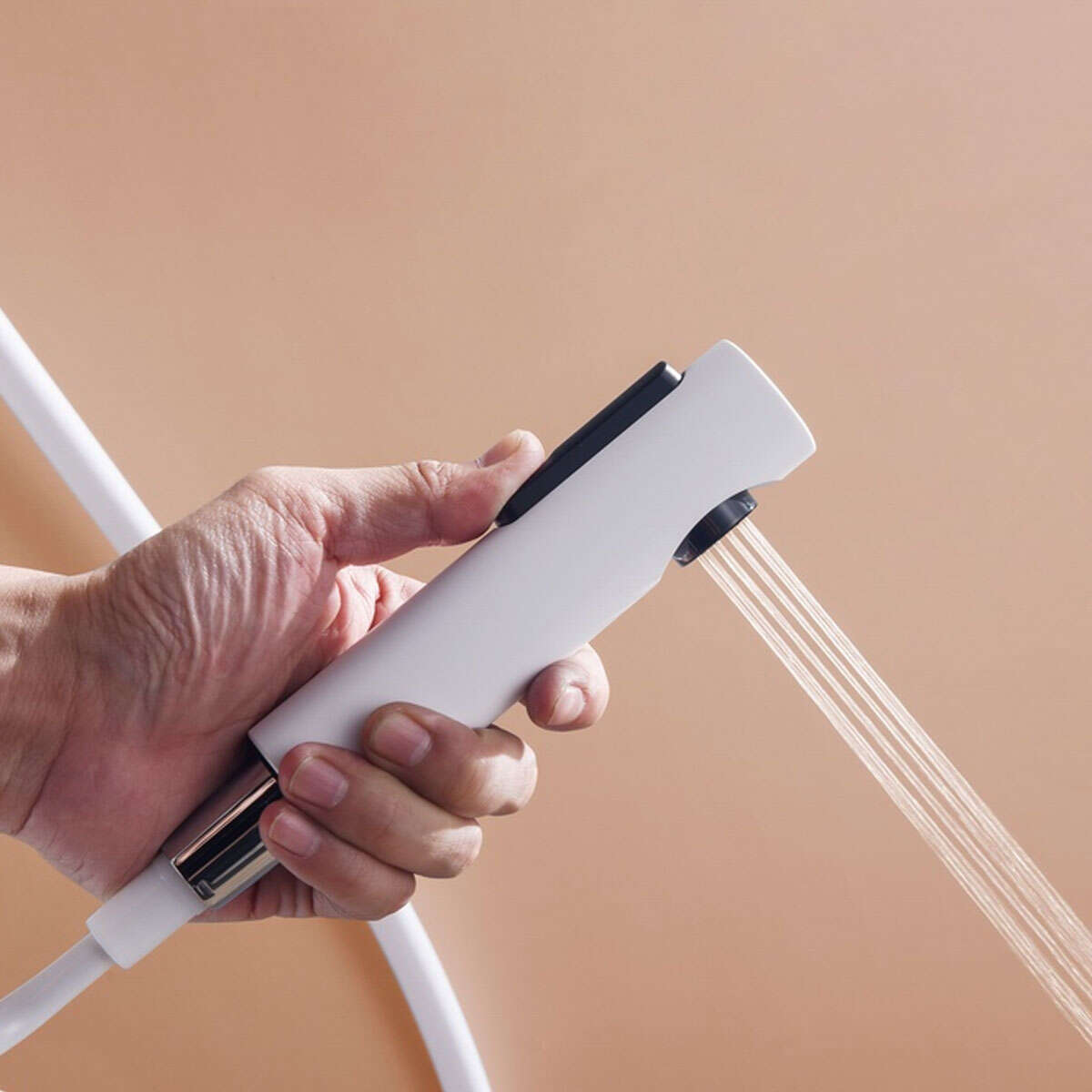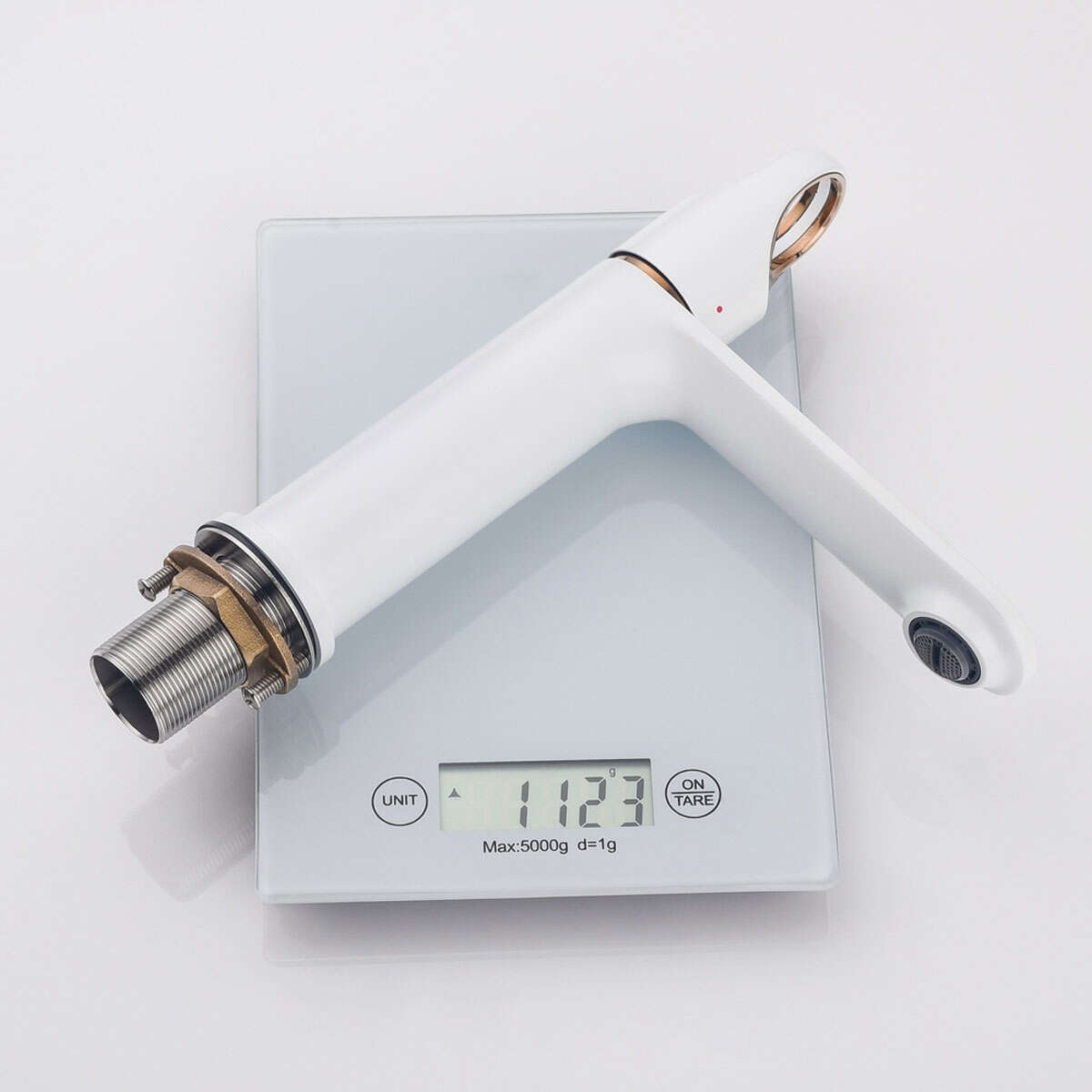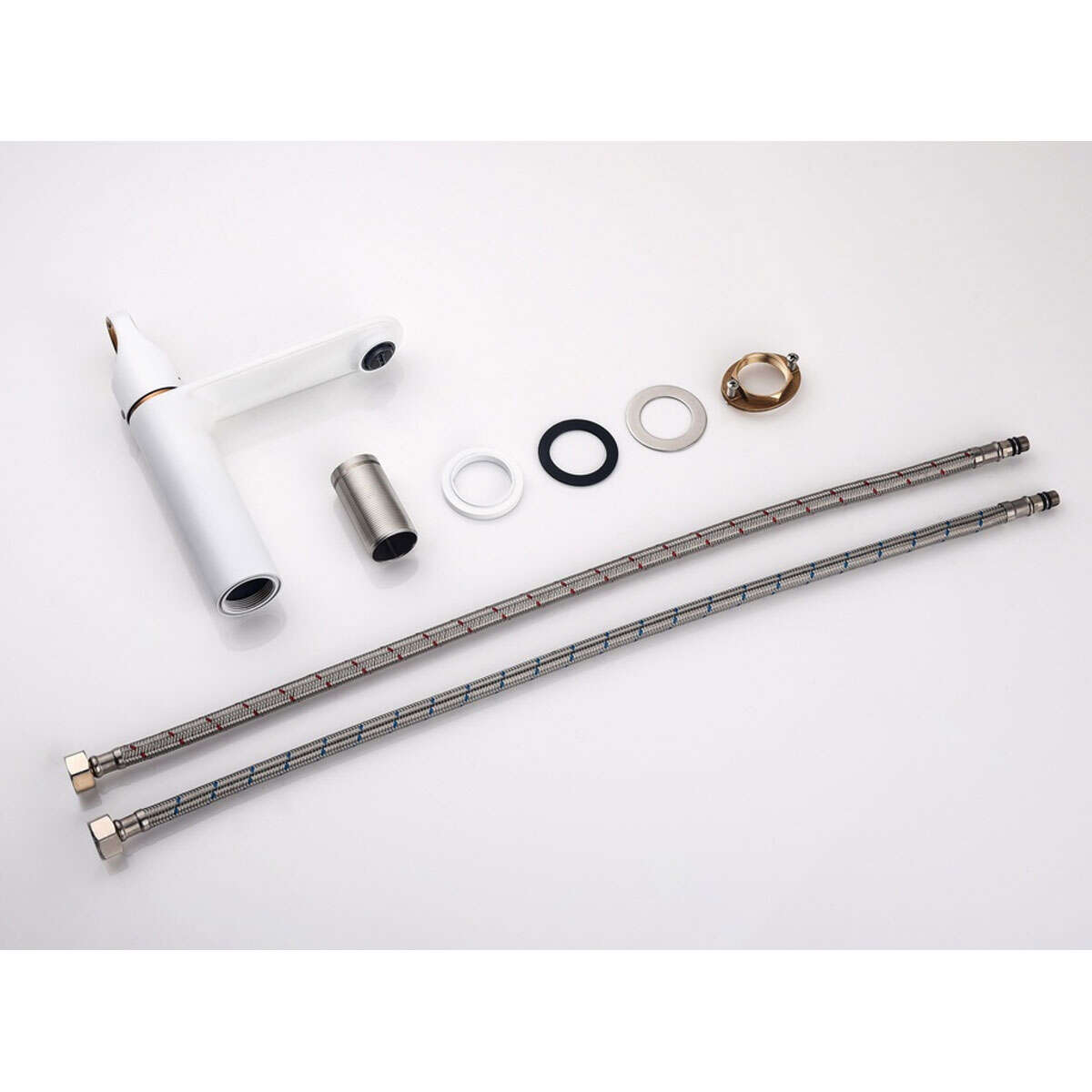 The unique design of this faucet makes it an excellent supplement to the kitchen sink, with fashionable and unique design. This exquisite work will surely attract the attention of family, friends and guests.
Product features
Star white faucet is a modern and innovative version of traditional faucet. It has an ergonomic handle, which can rotate 360 degrees, and can easily adjust the water temperature in any direction.
Our star ring white faucet is a high-quality kitchen faucet that can be upgraded to any bathroom and is also helpful to the design of your kitchen or dressing room. Use this white single handle faucet to feel the starry night. Its design gives it extra luster. When you match it with the modern decoration of the kitchen to add charm.
Simple and modern design. Our star ring faucet is very suitable for modern kitchens. Its fashionable appearance adds style to any family, and its durable structure makes it an ideal choice for daily use. This is the perfect upgrade of your bathroom, providing fashion and functions.
The classic and clean design faucet will add a touch of elegance to your bathroom. This faucet is made of durable metal structure, which is fully circulating and easy to install.
This star ring white faucet is the perfect complement to your bathroom. Its simple and elegant design are suitable for anyone who likes modern and clean appearance, and can easily adapt to any style.
Style of faucet
Basin faucet and bathtub faucet are available in a variety of designs to meet your personal taste and complement your new bathroom appearance. Most customers like to match their faucet with the style of the new bathroom. For example, if your new bathroom is modern and square, they will match it with a similar faucet design.
Round - a typical simple and elegant design, which can be matched with any bathroom. If you want to update the bathroom faucet, but don't want to be too fashionable, choose a round faucet. This is also a good choice for those who choose bathroom suites with soft lines and curves.
Square - a great choice for those who seek modernization and bold expression. The square bathroom faucet is very suitable for ultra modern bathroom suites, which helps improve the appearance.
Traditional style - this is the only faucet that can complement the traditional bathroom suite style. Traditional faucets are usually used with rolling bathtubs or freestanding bathtubs (with pre drilled holes) or classic bathroom kits.
Modern - this style includes round and square faucets and everything in between. It is very suitable for any modern bathroom looking for design highlights.
Waterfall faucet - this is the ultimate choice for those who want to modernize the new bathroom and add amazing features to it.
We offer different styles suitable for modern bathroom and kitchen design. If you are interested in this, please contact us. If you have difficulties in choosing, we are also very happy to help. We look forward to becoming your partner. We believe that when you cooperate with us, you will fall in love with our product quality and service.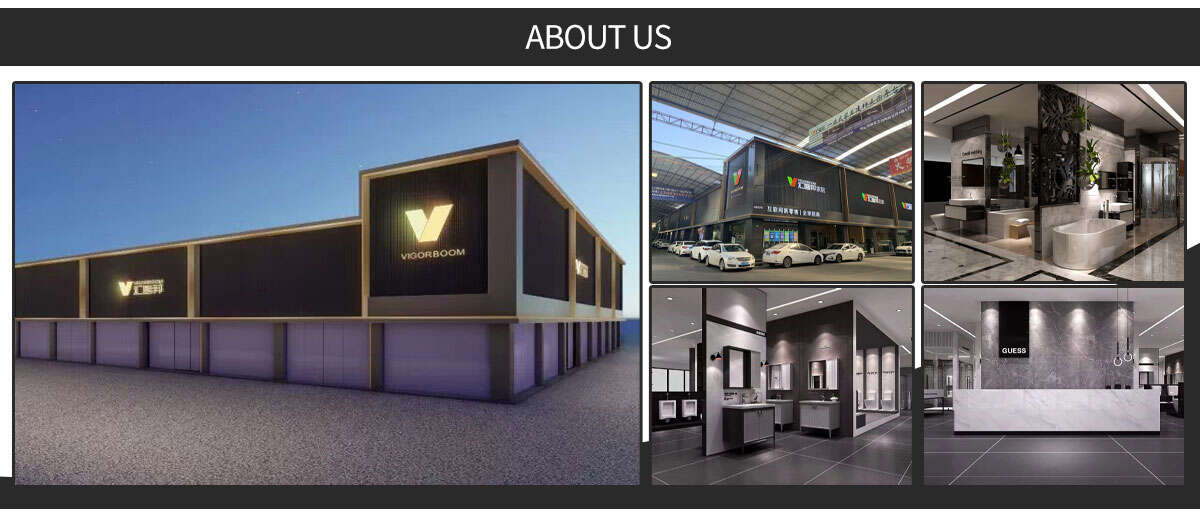 VIGORBOOM (China) Bathroom Co., Ltd. was established in Foshan, China. The company has two overall sanitary ware brands: GUESS sanitarywares and VIGORBOOM sanitarywares. VIGORBOOM bathroom products select high-end materials, strictly control product quality, and strive to build a high-end overall bathroom brand in China. VIGORBOOM bathroom products mainly include smart toilets, smart electric towel racks, bathroom cabinets, jacuzzi, steam rooms, shower rooms, showers, faucets, bathroom accessories etc.
GUESS Sanitary Ware mainly focuses on domestic and foreign hotel sanitary ware projects, we provide customers with custom service. GUESS sanitary ware brand was established in 2006, and the existing distributors are all over the world, especially including Saudi Arabia, Russia, Morocco, Oman, Maldives, Armenia, Iraq, India, Tajikistan, etc. GUESS Sanitary Ware has served thousands of domestic and foreign bathroom projects, including the five-star HAYAS hotel in Saudi Arabia, the five-star CENTRAL HAWASSA hotel in Ethiopia, the four-star PIPAL TREE hotel in India, APANA Real Estate in India, Agile Real Estate in China, and two in Dubai. MAQTA school, etc., products and quality are well received by customers.
VIGORBOOM sanitary ware brand was established in 2018, and is now recruiting brand agents from all over the world. VIGORBOOM Sanitary Ware is committed to creating a personalized overall bathroom space, aiming to create its own unique product for every end customer who chooses VIGORBOOM Sanitary Ware products. Bathroom space, so that every customer who chooses GUESS and VIGORBOOM brands can enjoy high quality of life and embrace a better life!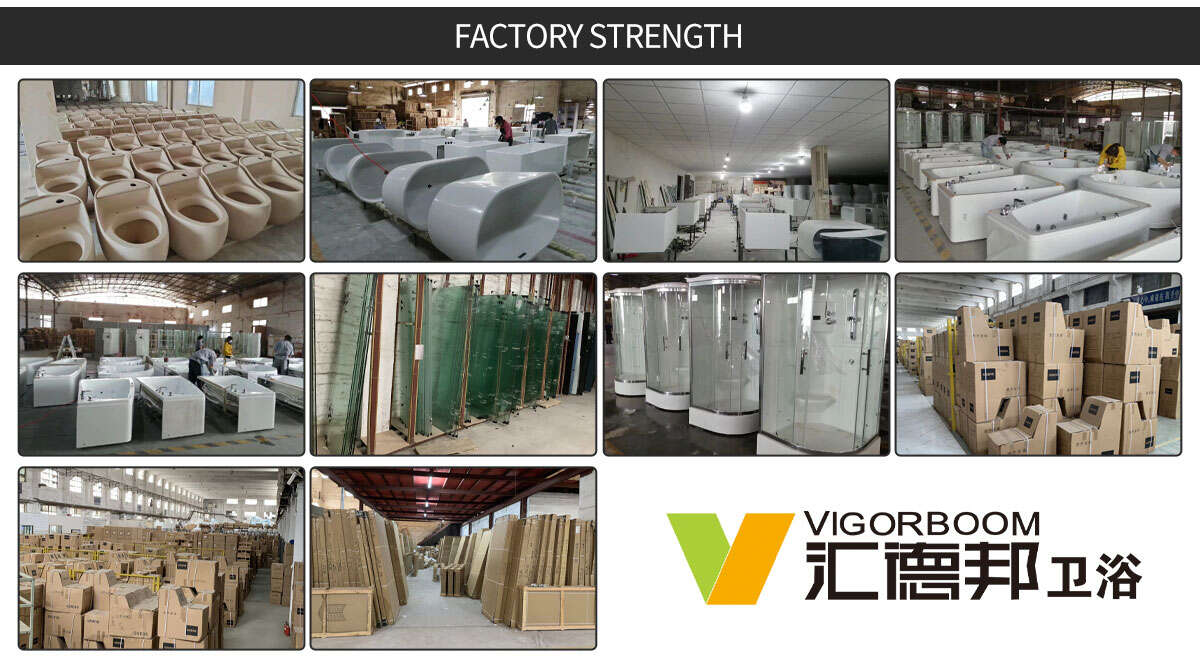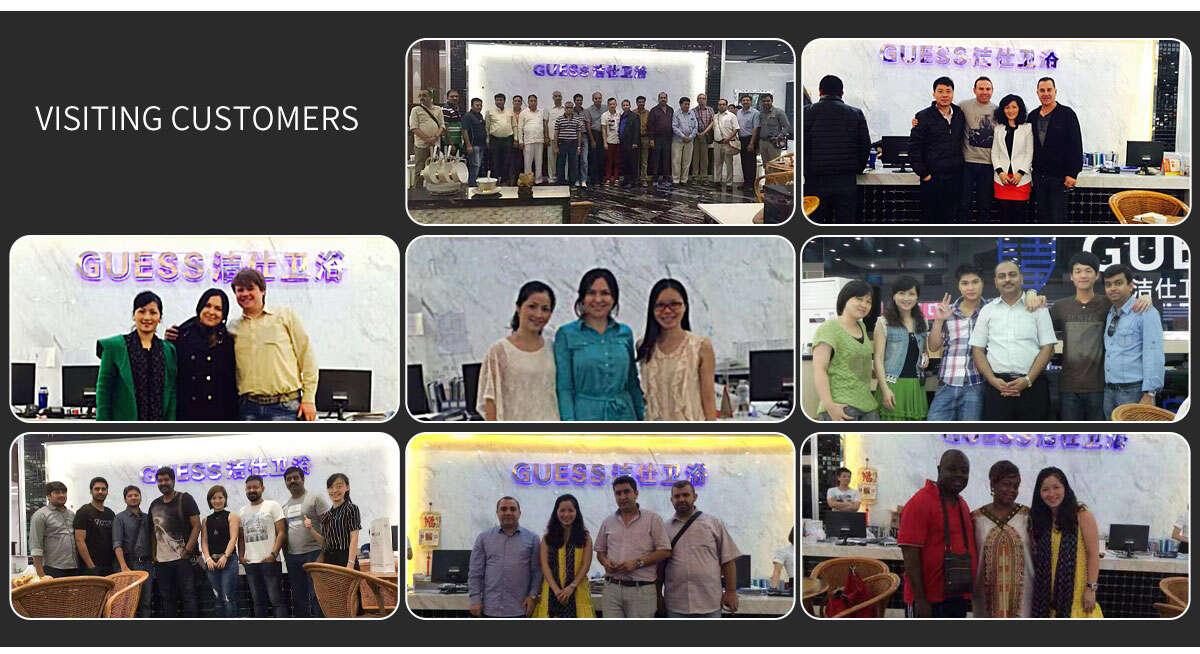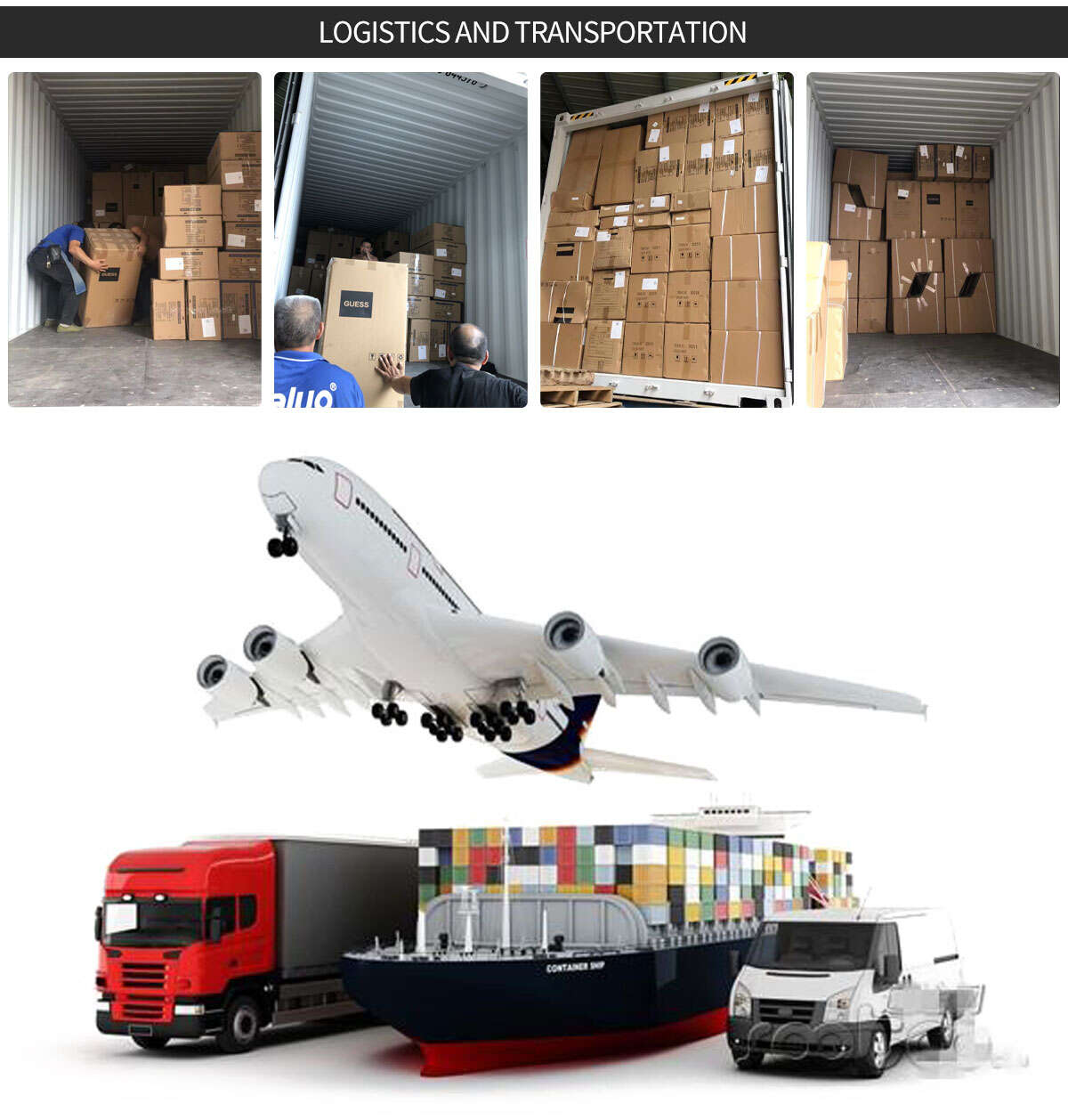 Package
All products are strong packaged by foam, carton, and wood support or wood case if necessary if the products are ceramic.
FAQ
Q1: How about the packing of exported goods ?
A1: Packages : 5-ply corruagated carton+foam+bubble bag.
Q2: How long for the production days ?
A2: Base on your quantity ,normally it need 15-25 days.
Q3: What is the MOQ quantity for each design?
A3: The minimum order quantity hopefully is more than 5 sets for one design or custom design. Our Production Capacity >90,000 sets/month.
Q4: Can the products be customized ?
A4: According to different styles, the material can be customized.
Q5: Whats the matrials of the cabinetg made of ?
A5: Main cabiner by Eco-friendly plywood,some design by ceramic hand wash basin ,and some with rock tile top.
Q6: What countries do you mainly export to ?
A6: Our products 60% exported, such as: India, Dubai, Saudi Arabia, Bahrain, Oman, Qatar, Kuwait, Libya, Yemen, Lebanon, Russia, More than 50 countries and regions including Azerbaijan, Ukraine, New Zealand, Venezuela, Tanzania, Nigeria, Kenya, Uganda, Australia, Malaysia and Nepal.