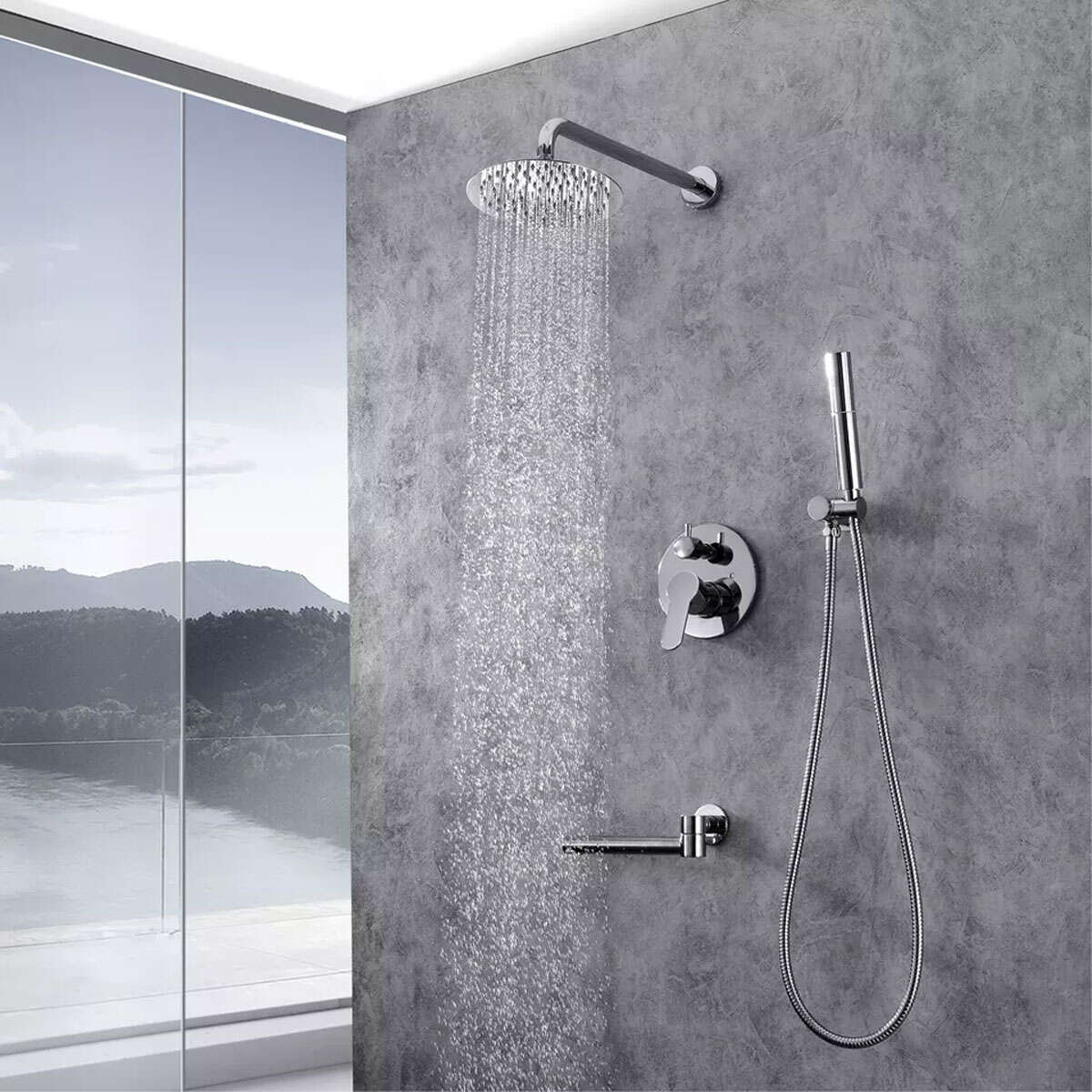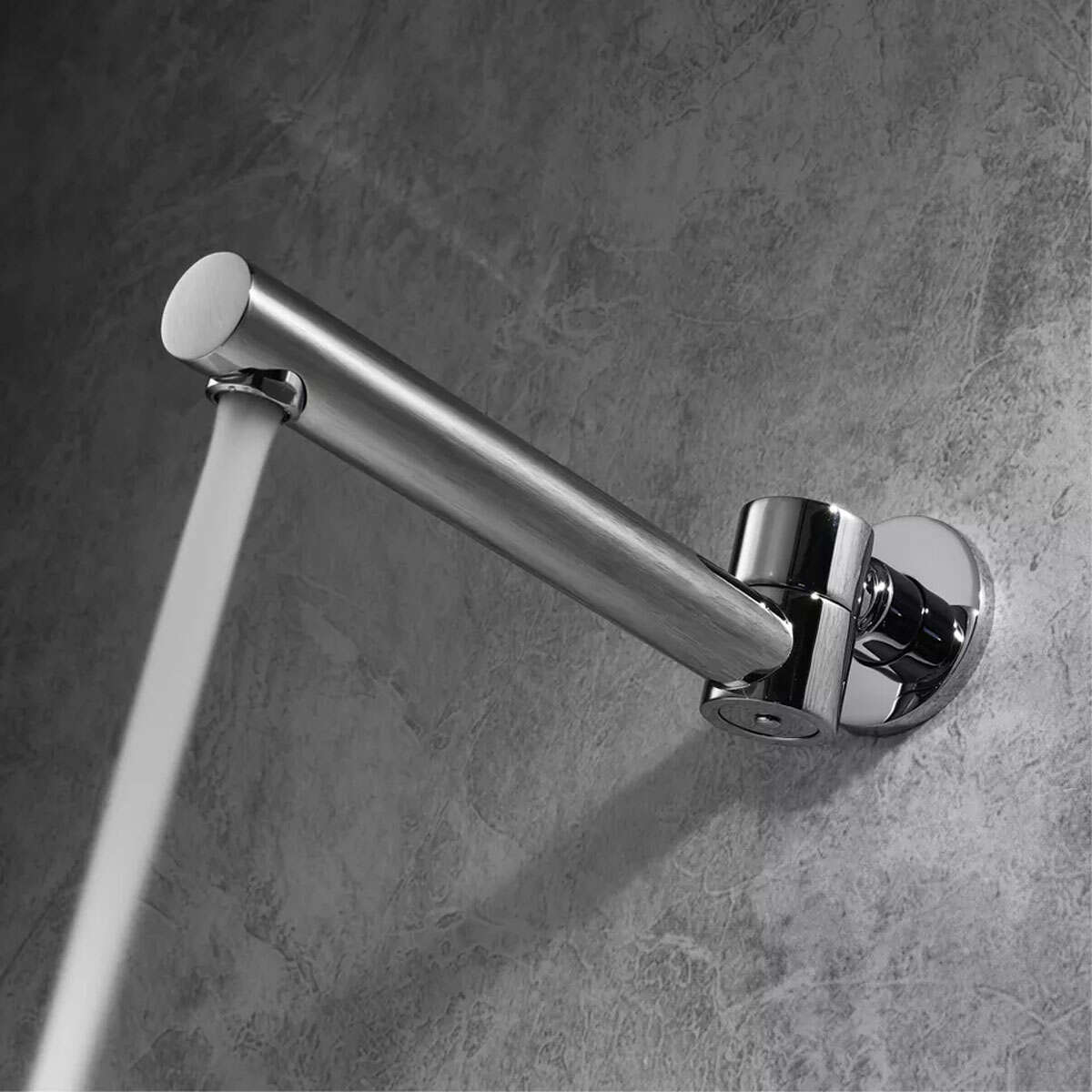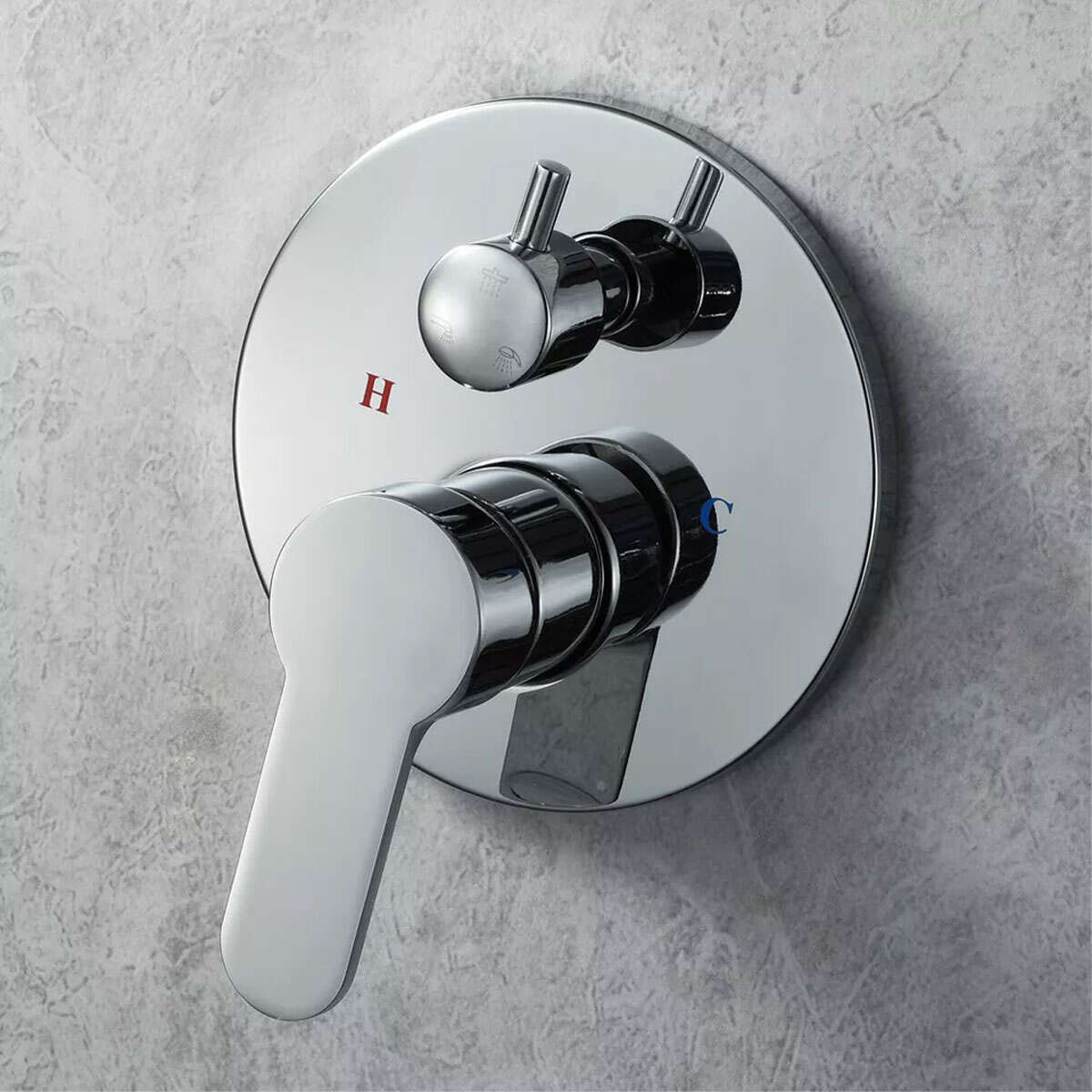 With our wall mounted bathtub faucet, you no longer need to reach for a hand-held shower! You can easily adjust the water temperature and pressure by pulling the control lever. Fashionable and modern design adds style to any bathroom occasion. Wall mounted bathtub faucet is a brand-new product, and its functions amaze customers. The design and manufacture of wall mounted faucet is suitable for every bathroom, and it will certainly enhance the appearance of your bathroom.
Product features
High cost performance
Wall mounted bathtub faucet is the perfect solution for your home or apartment. If you don't have enough space and are looking for high-quality fixtures to add style to your bathroom, this is it. This project is also very suitable for renting properties because it is easy to install and reduces maintenance costs.
Fashion
This wall mounted bathtub faucet with a pull-out outlet is fashionable in design and is a simple and fashionable choice for updating the bathroom. This wall mounted bathtub faucet is perfect for your bathroom.
Easy to use
High quality structure, easy to install and use. You should get the best, let your bath time become happy and relaxed; This wall mounted mixing faucet adds a modern style to your bathroom.
Portable device
Wall mounted bathtub faucet with hot and cold water supply. This wall mounted bathtub faucet is durable and easy to use. It can be used immediately without a long installation process. It can be fixed on the wall in a few seconds without drilling a hole. Pressing the faucet handle can easily close it, saving you a lot of effort.
Meet customer needs
This modern bathtub faucet is designed to meet your needs. It is equipped with special water spray mode and powerful air flow promotion technology. It is equipped with touch sensor technology and removable water filter to ensure that you can get the best bath experience every time. Wall mounted bathtub faucet. Our wall mounted bathtub faucet has everything you need to enjoy the bath. This single handle bathtub faucet is simple and fashionable. It can help you find the perfect water flow through the pull-down or button technology. Made of brass, this nickel coating always looks clean without any wear.
Reasons of popularity
Wall mounted faucet provides a more practical solution than other bathroom faucets; Save valuable space and become a real symbol when designing the bathroom. There is no doubt about the aesthetic beauty of the wall mounted bathroom faucet. A series of designs in modern, contemporary and traditional styles still have simple and easy-to-use functions and absolutely necessary high-quality quality quality.
Nothing makes your bathroom look more beautiful than a wall basin or a bathtub faucet. The wall mounted faucet can not only create an amazing focus in the bathroom, but also make the bathroom cleaner, not just visually. Using the faucet installed on the table, dirt and calcium can easily accumulate around the bathtub ledge and basin. Unless you completely remove the faucet when cleaning, there will always be an area that is too difficult to clean. With the wall mounted faucet, the bathtub or basin rack will not become messy, and there will be no dirt accumulation.
In the faucet warehouse, we have all kinds of wall mounted bathroom faucets, from waterfall basin and bathtub faucet to bathtub shower mixer. They are not only pleasing to the eye, but also make your wallet more comfortable.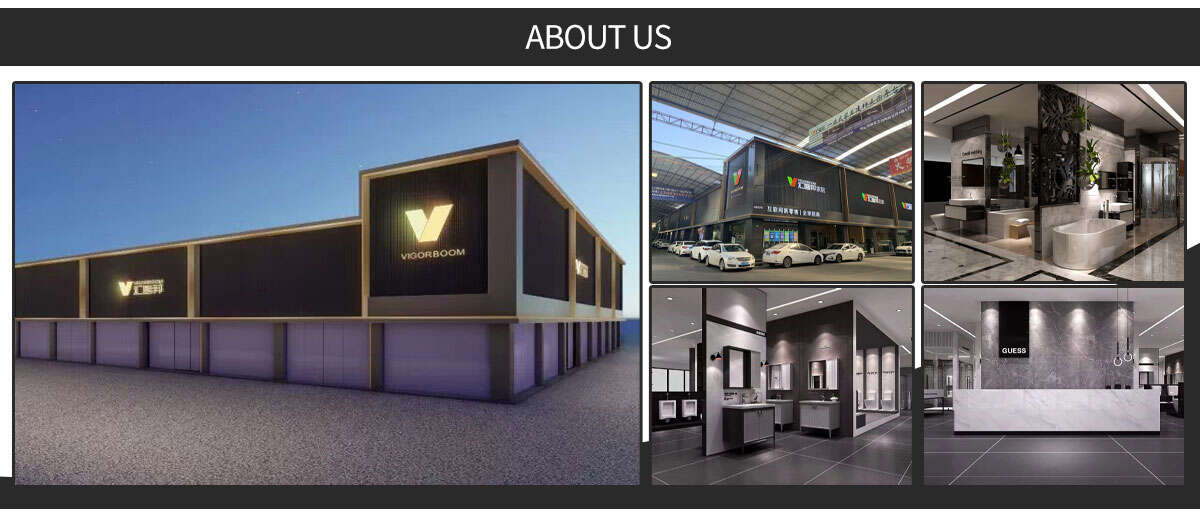 VIGORBOOM (China) Bathroom Co., Ltd. was established in Foshan, China. The company has two overall sanitary ware brands: GUESS sanitarywares and VIGORBOOM sanitarywares. VIGORBOOM bathroom products select high-end materials, strictly control product quality, and strive to build a high-end overall bathroom brand in China. VIGORBOOM bathroom products mainly include smart toilets, smart electric towel racks, bathroom cabinets, jacuzzi, steam rooms, shower rooms, showers, faucets, bathroom accessories etc.
GUESS Sanitary Ware mainly focuses on domestic and foreign hotel sanitary ware projects, we provide customers with custom service. GUESS sanitary ware brand was established in 2006, and the existing distributors are all over the world, especially including Saudi Arabia, Russia, Morocco, Oman, Maldives, Armenia, Iraq, India, Tajikistan, etc. GUESS Sanitary Ware has served thousands of domestic and foreign bathroom projects, including the five-star HAYAS hotel in Saudi Arabia, the five-star CENTRAL HAWASSA hotel in Ethiopia, the four-star PIPAL TREE hotel in India, APANA Real Estate in India, Agile Real Estate in China, and two in Dubai. MAQTA school, etc., products and quality are well received by customers.
VIGORBOOM sanitary ware brand was established in 2018, and is now recruiting brand agents from all over the world. VIGORBOOM Sanitary Ware is committed to creating a personalized overall bathroom space, aiming to create its own unique product for every end customer who chooses VIGORBOOM Sanitary Ware products. Bathroom space, so that every customer who chooses GUESS and VIGORBOOM brands can enjoy high quality of life and embrace a better life!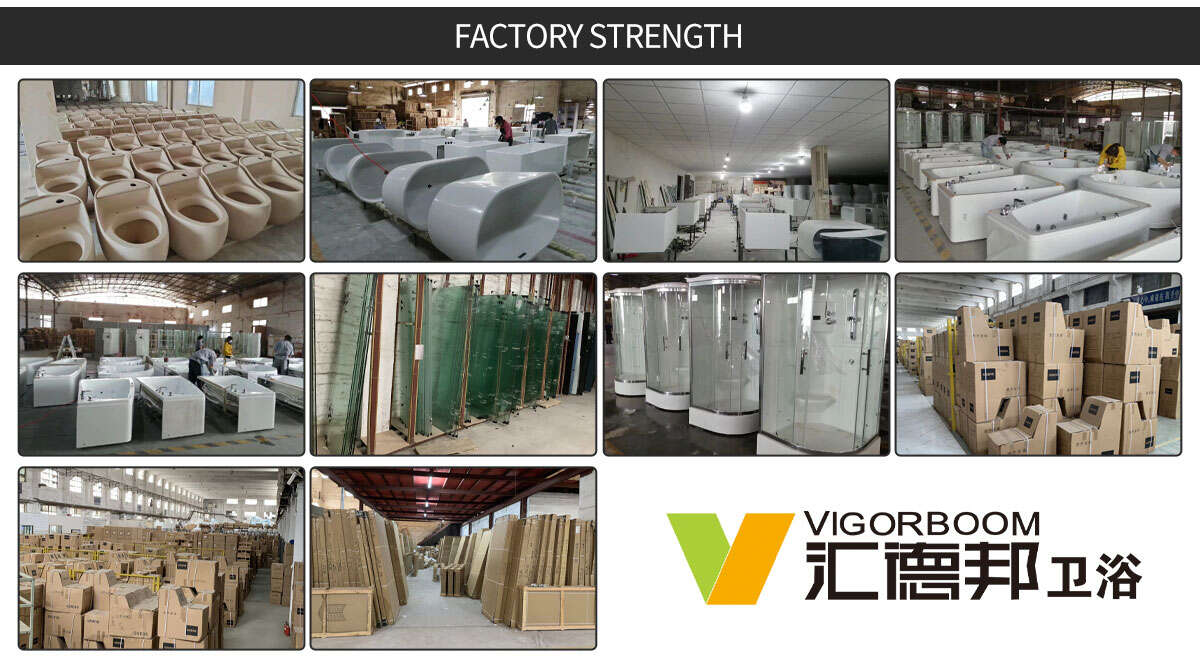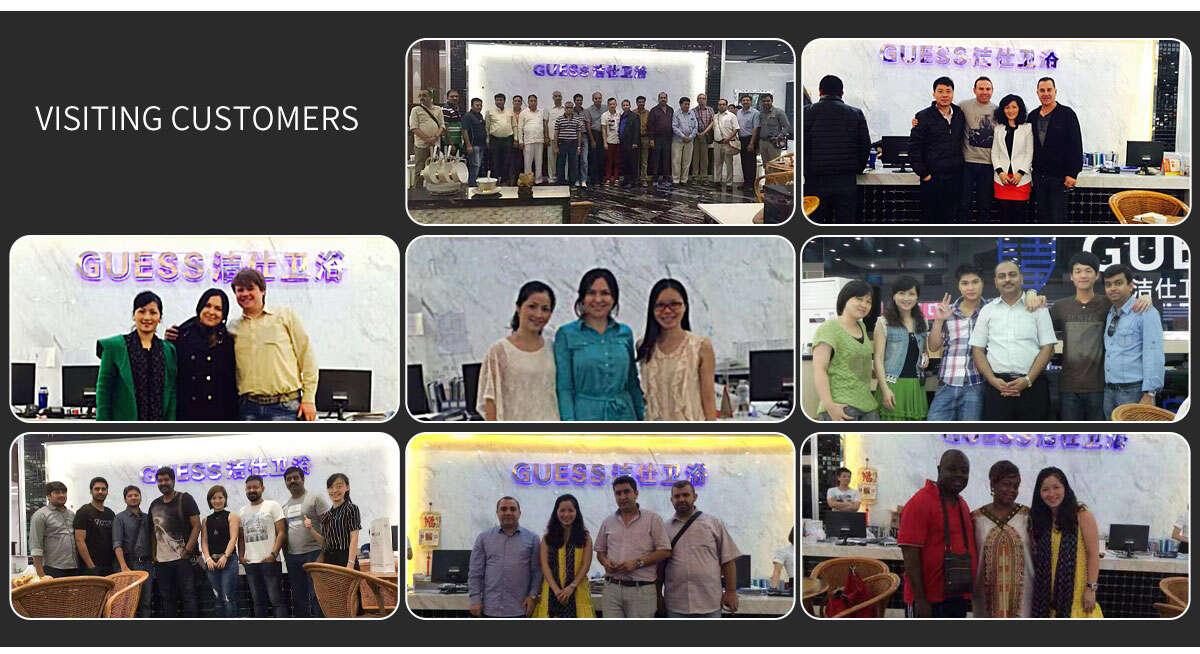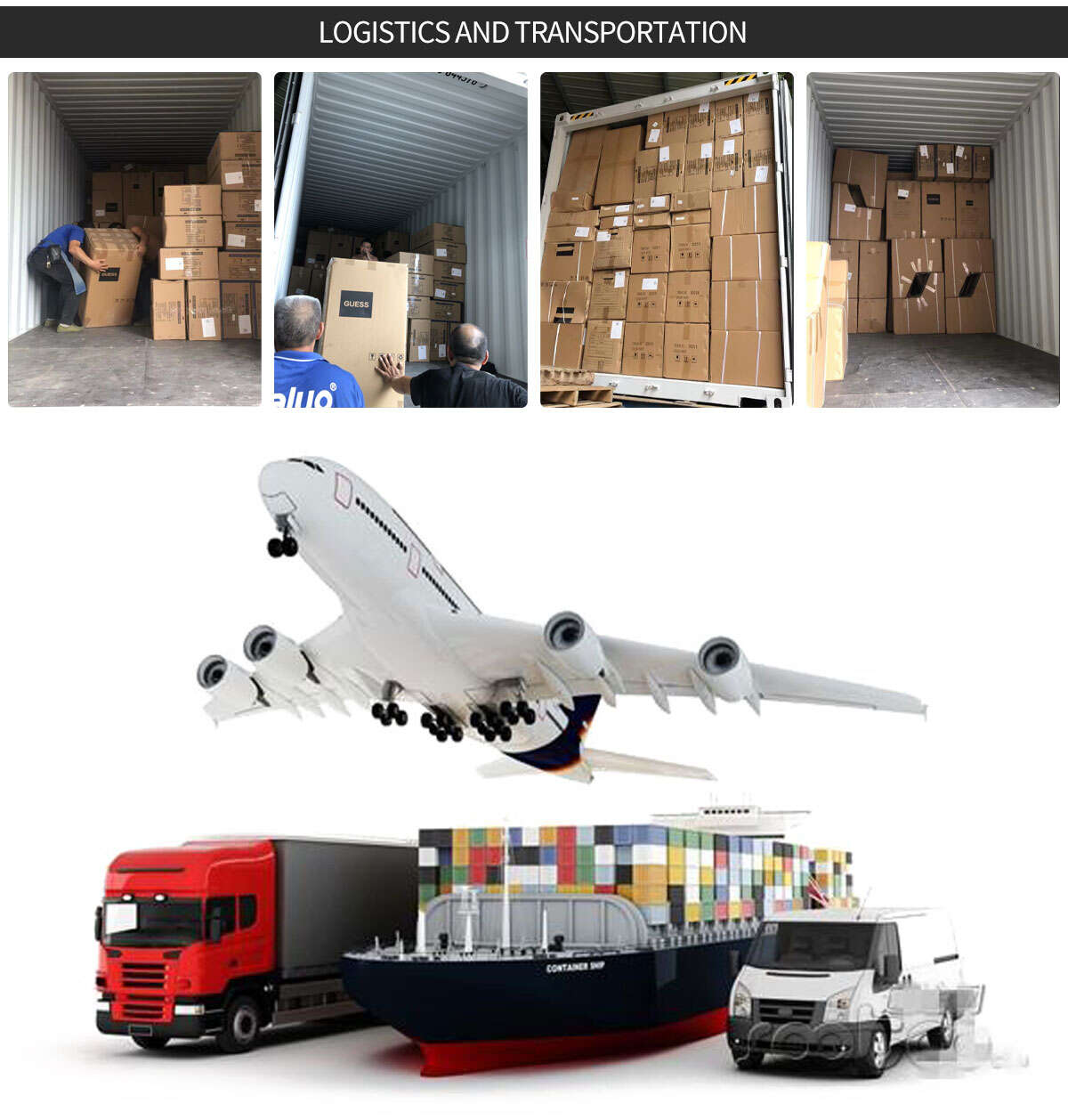 Package
All products are strong packaged by foam, carton, and wood support or wood case if necessary if the products are ceramic.
FAQ
Q1: How about the packing of exported goods ?
A1: Packages : 5-ply corruagated carton+foam+bubble bag.
Q2: How long for the production days ?
A2: Base on your quantity ,normally it need 15-25 days.
Q3: What is the MOQ quantity for each design?
A3: The minimum order quantity hopefully is more than 5 sets for one design or custom design. Our Production Capacity >90,000 sets/month.
Q4: Can the products be customized ?
A4: According to different styles, the material can be customized.
Q5: Whats the matrials of the cabinetg made of ?
A5: Main cabiner by Eco-friendly plywood,some design by ceramic hand wash basin ,and some with rock tile top.
Q6: What countries do you mainly export to ?
A6: Our products 60% exported, such as: India, Dubai, Saudi Arabia, Bahrain, Oman, Qatar, Kuwait, Libya, Yemen, Lebanon, Russia, More than 50 countries and regions including Azerbaijan, Ukraine, New Zealand, Venezuela, Tanzania, Nigeria, Kenya, Uganda, Australia, Malaysia and Nepal.