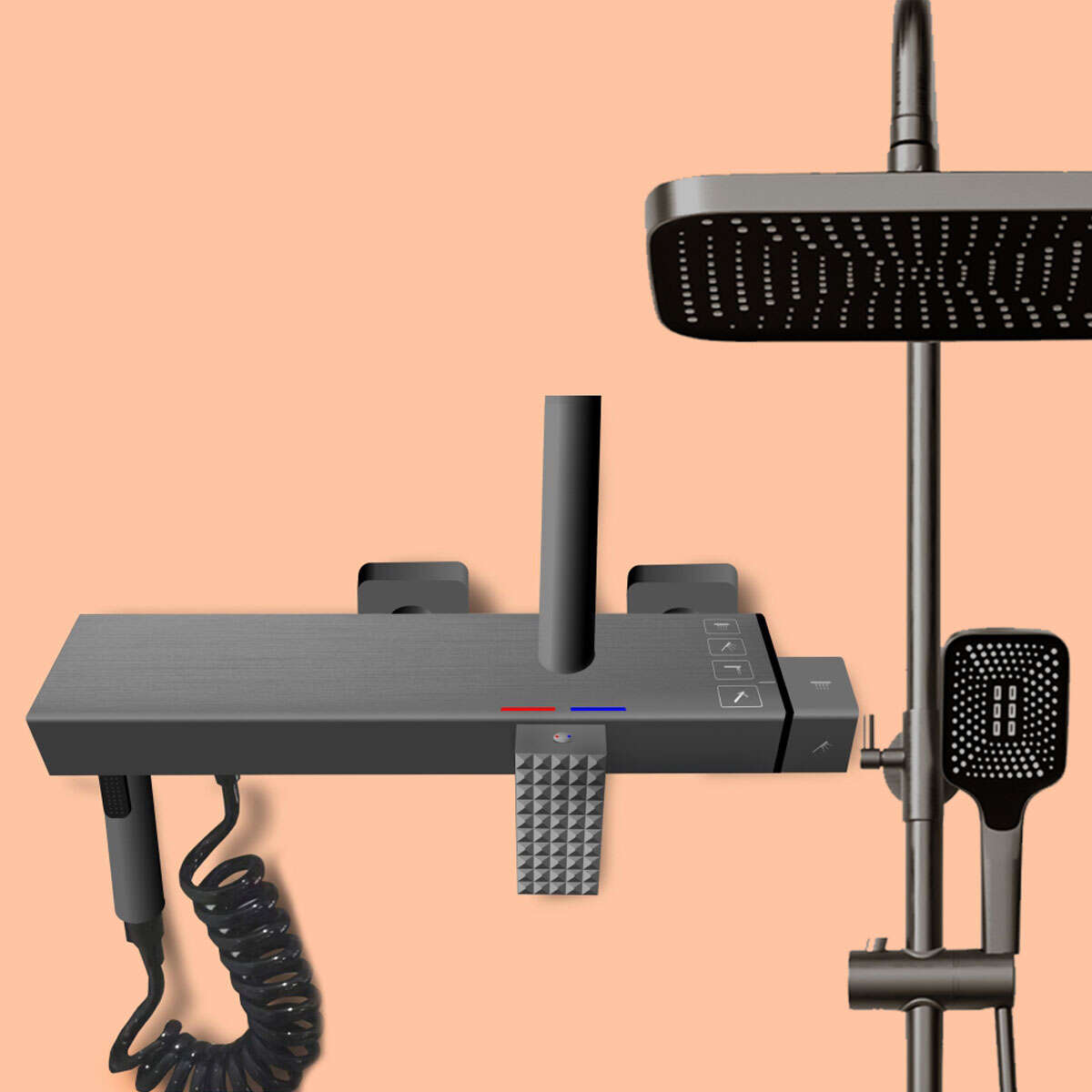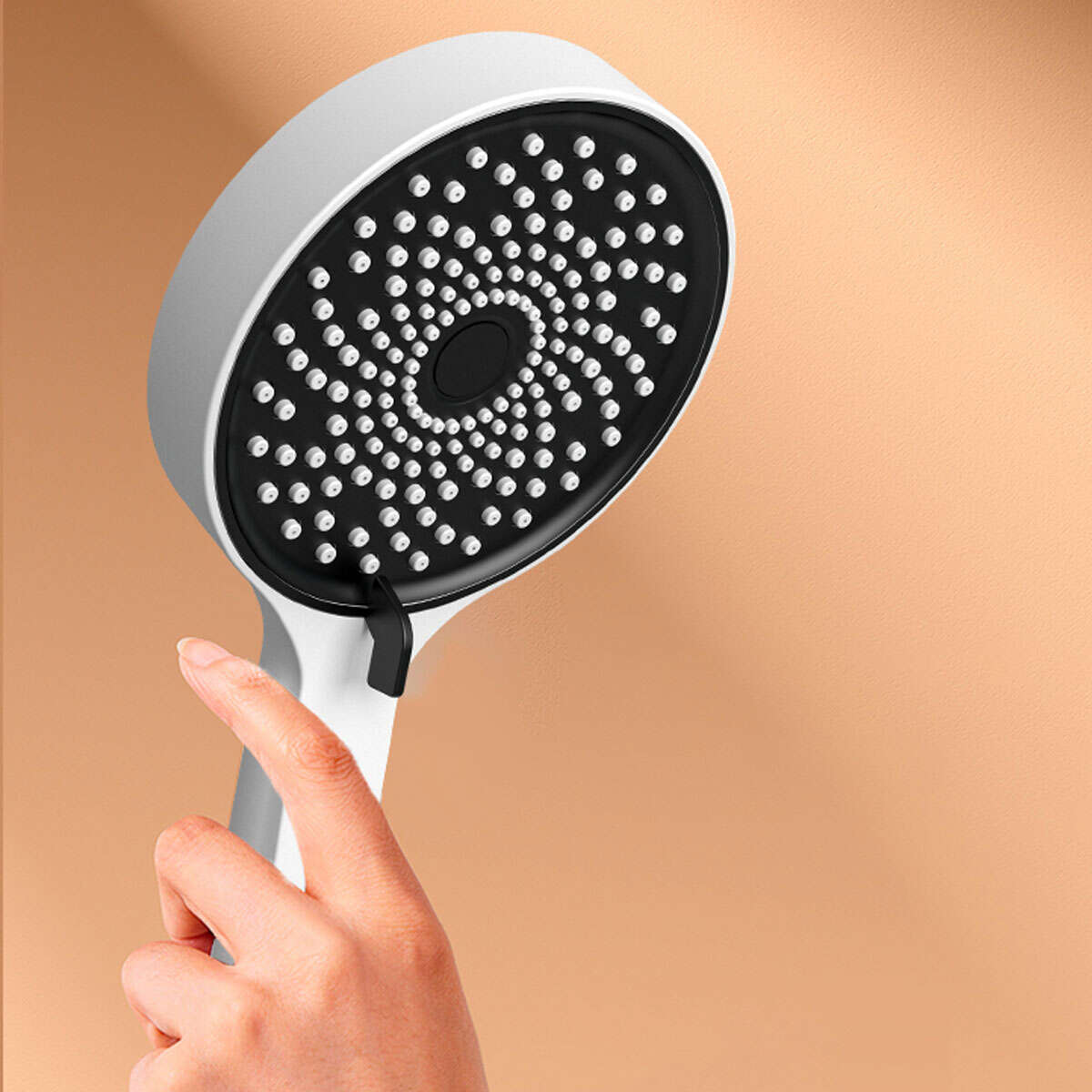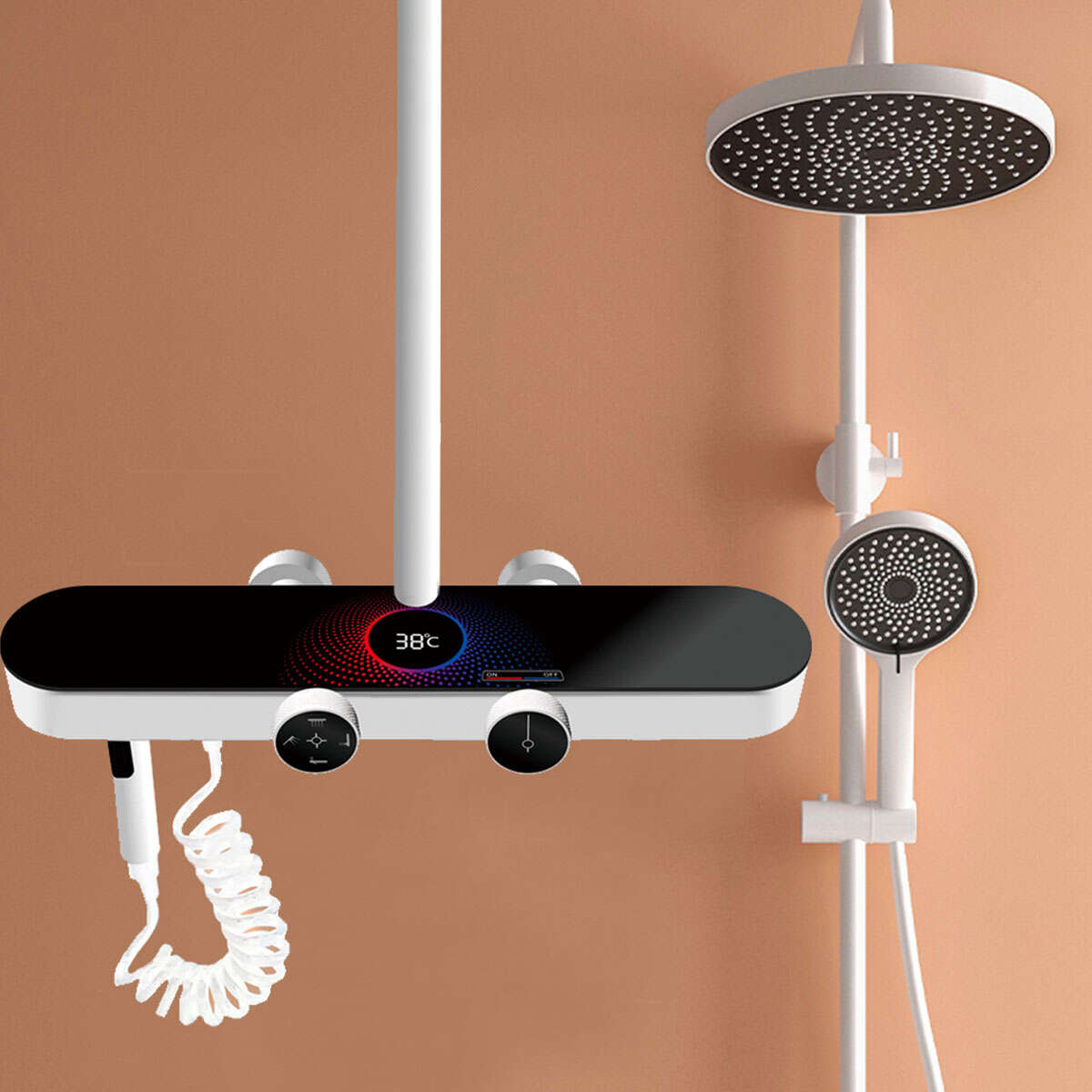 350 ° rhombic long shower, which combines modern minimalism with modern style. The spacious head space allows you to easily turn around and walk in the shower area, while the water pressure creates a relaxed environment, which is very suitable for relaxing at the end of the day.
Product features
Appear
Diamond 350 long shower is a fashionable and modern shower, which can bring beauty to any bathroom. With convenient functions such as easy to clean faucet, ceramic plate, waterfall shower nozzle, etc., you can enjoy the fun of shower every day. You can also save more money by using the control lever on the side of the nozzle to change the water flow.
Materials
This stylish shower looks as good in your bathroom as it does outside. Diamond 350 long shower is made of advanced materials, which is safe to use. When you need a rest during the day's work, or just want to relax and enjoy the shower, it is the perfect choice.
Function
The long, spacious and luxurious shower is an ideal place for you to relax, which gives a modern appearance while providing the functions required by modern bathrooms. Diamond 350 long shower is an elegant product, and its modern design improves the overall beauty of the bathroom. The design is simple and elegant, while allowing you to adjust the shower experience by changing the mode and temperature. Whether standing or sitting on a bench, you can enjoy the feeling of being surrounded by water and light without worrying about grouting in hard corners or edges.
This shower is very suitable for families with high ceiling and spacious space. The built-in water-saving technology uses 75% less water than the standard shower head, but the coverage area is the same. Diamond 350 long shower makes your bathroom a relaxing and warm place. The 350 long shower includes stainless steel shower and handheld shower.
Buying
If you are looking for a shower that will make a statement, this is it. The 350 Long Shower with Diamond Shape is built for performance and designed to add style. It's large enough to enjoy it from the comfort of your shower.
If you are looking for a shower that is not only functional but also adds a certain degree of style to the bathroom, look no further than the 350 Long Shower with Diamond Shape. It's simple yet elegant design stands out from other showers, giving you the option to take your bathroom decor up a notch.
This shower is sure to add an elegant accent to your bathroom. Featuring a sleek modern design with a classic single handle, this shower is perfect for any home. So why not start the day with an invigorating shower in our 350 Long Shower?
If you are interested in this product, please contact us for more detailed information, and we are glad to answer for you. We are also looking forward to cooperating with you. If you want to know more about its quantity and price, you can directly communicate with us through the contact information at the bottom.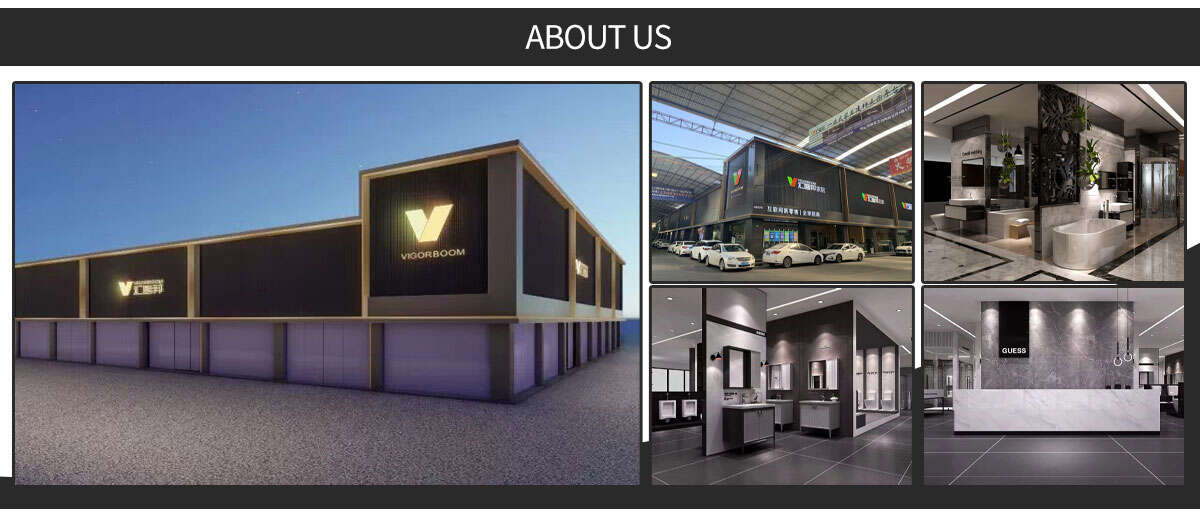 VIGORBOOM (China) Bathroom Co., Ltd. was established in Foshan, China. The company has two overall sanitary ware brands: GUESS sanitarywares and VIGORBOOM sanitarywares. VIGORBOOM bathroom products select high-end materials, strictly control product quality, and strive to build a high-end overall bathroom brand in China. VIGORBOOM bathroom products mainly include smart toilets, smart electric towel racks, bathroom cabinets, jacuzzi, steam rooms, shower rooms, showers, faucets, bathroom accessories etc.
GUESS Sanitary Ware mainly focuses on domestic and foreign hotel sanitary ware projects, we provide customers with custom service. GUESS sanitary ware brand was established in 2006, and the existing distributors are all over the world, especially including Saudi Arabia, Russia, Morocco, Oman, Maldives, Armenia, Iraq, India, Tajikistan, etc. GUESS Sanitary Ware has served thousands of domestic and foreign bathroom projects, including the five-star HAYAS hotel in Saudi Arabia, the five-star CENTRAL HAWASSA hotel in Ethiopia, the four-star PIPAL TREE hotel in India, APANA Real Estate in India, Agile Real Estate in China, and two in Dubai. MAQTA school, etc., products and quality are well received by customers.
VIGORBOOM sanitary ware brand was established in 2018, and is now recruiting brand agents from all over the world. VIGORBOOM Sanitary Ware is committed to creating a personalized overall bathroom space, aiming to create its own unique product for every end customer who chooses VIGORBOOM Sanitary Ware products. Bathroom space, so that every customer who chooses GUESS and VIGORBOOM brands can enjoy high quality of life and embrace a better life!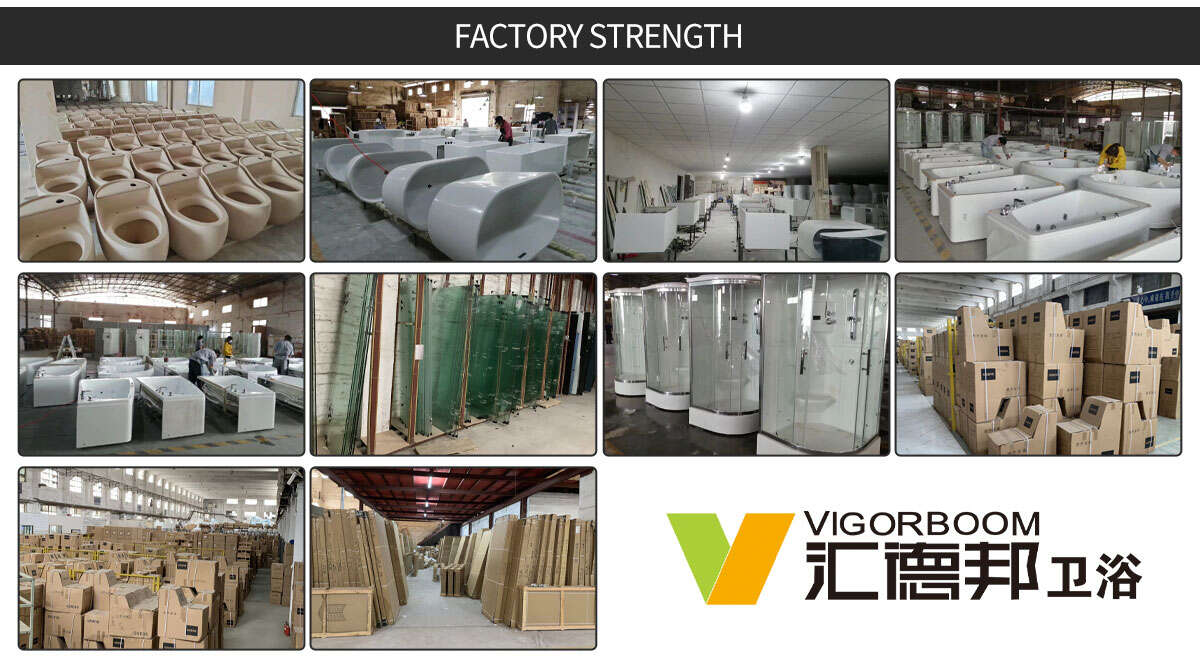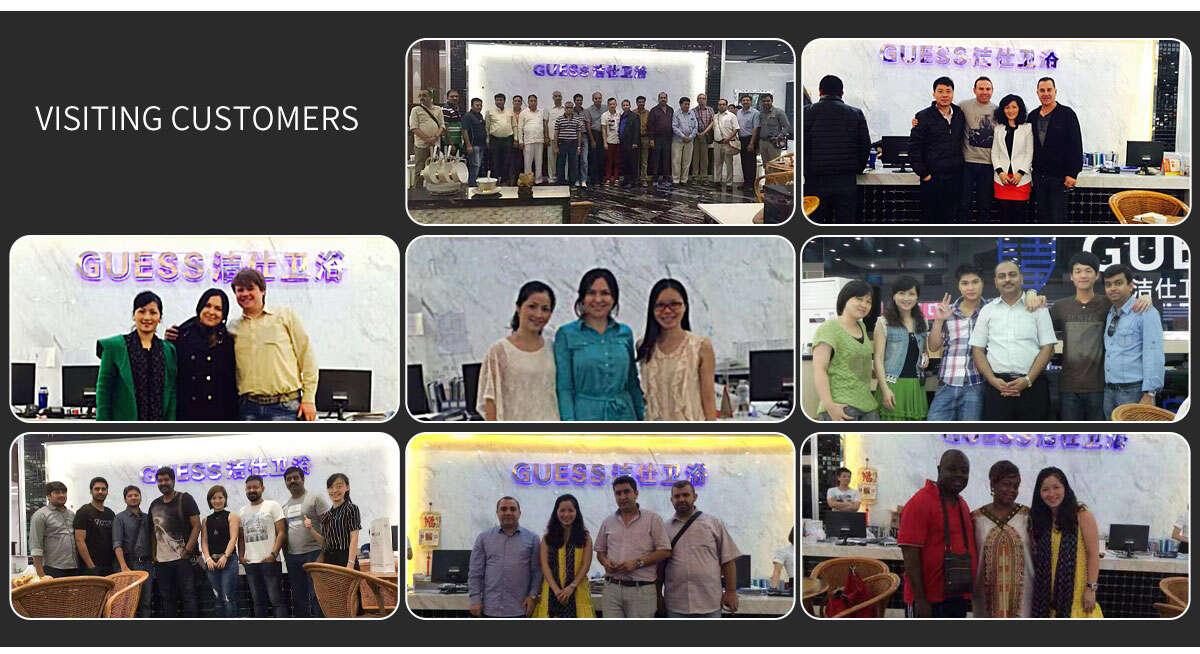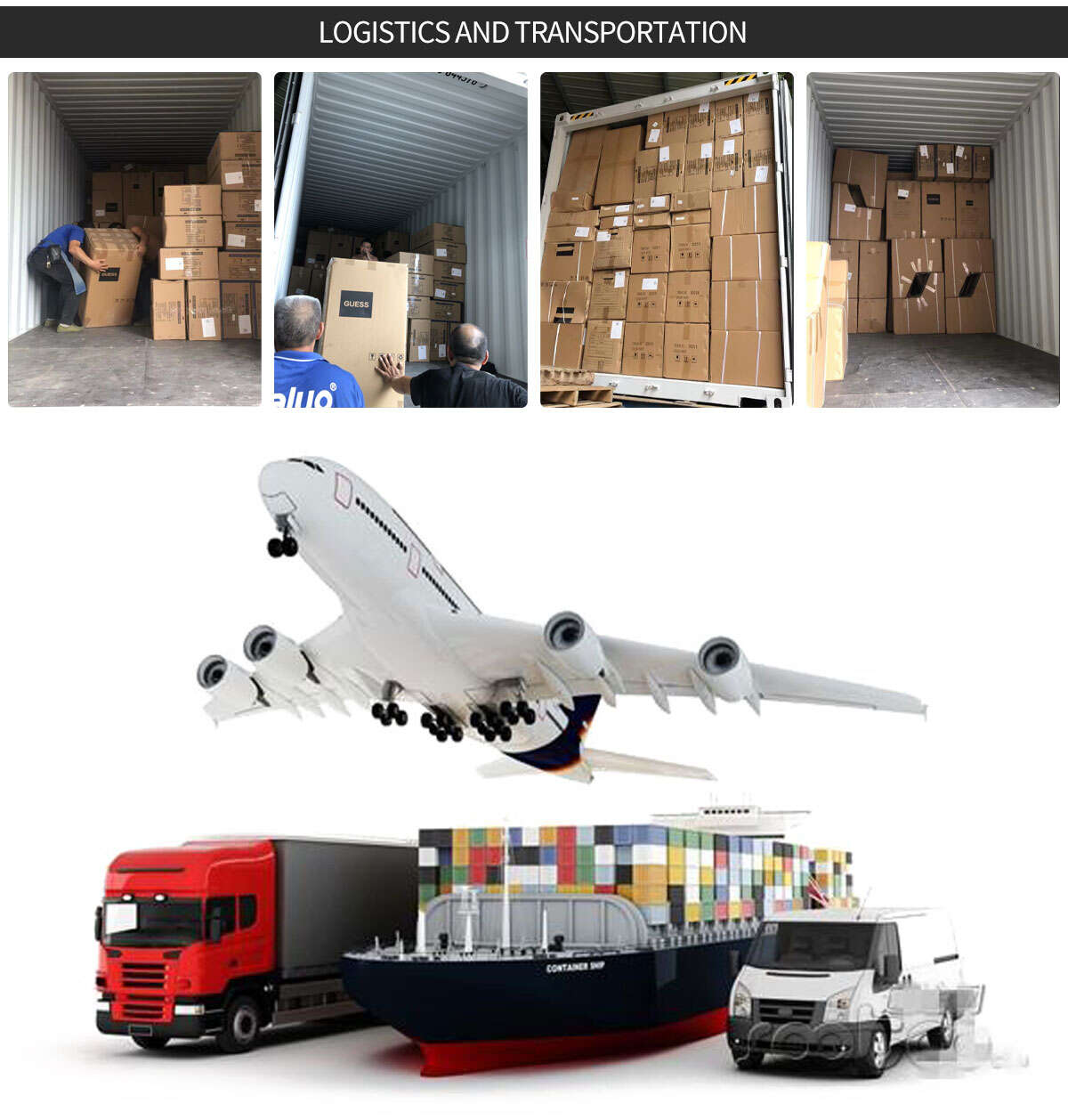 Package
All products are strong packaged by foam, carton, and wood support or wood case if necessary if the products are ceramic.
FAQ
Q1: How about the packing of exported goods ?
A1: Packages : 5-ply corruagated carton foam bubble bag.
Q2: How long for the production days ?
A2: Base on your quantity ,normally it need 15-25 days.
Q3: What is the MOQ quantity for each design?
A3: The minimum order quantity hopefully is more than 5 sets for one design or custom design. Our Production Capacity >90,000 sets/month.
Q4: Can the products be customized ?
A4: According to different styles, the material can be customized.
Q5: Whats the matrials of the cabinetg made of ?
A5: Main cabiner by Eco-friendly plywood,some design by ceramic hand wash basin ,and some with rock tile top.
Q6: What countries do you mainly export to ?
A6: Our products 60% exported, such as: India, Dubai, Saudi Arabia, Bahrain, Oman, Qatar, Kuwait, Libya, Yemen, Lebanon, Russia, More than 50 countries and regions including Azerbaijan, Ukraine, New Zealand, Venezuela, Tanzania, Nigeria, Kenya, Uganda, Australia, Malaysia and Nepal.