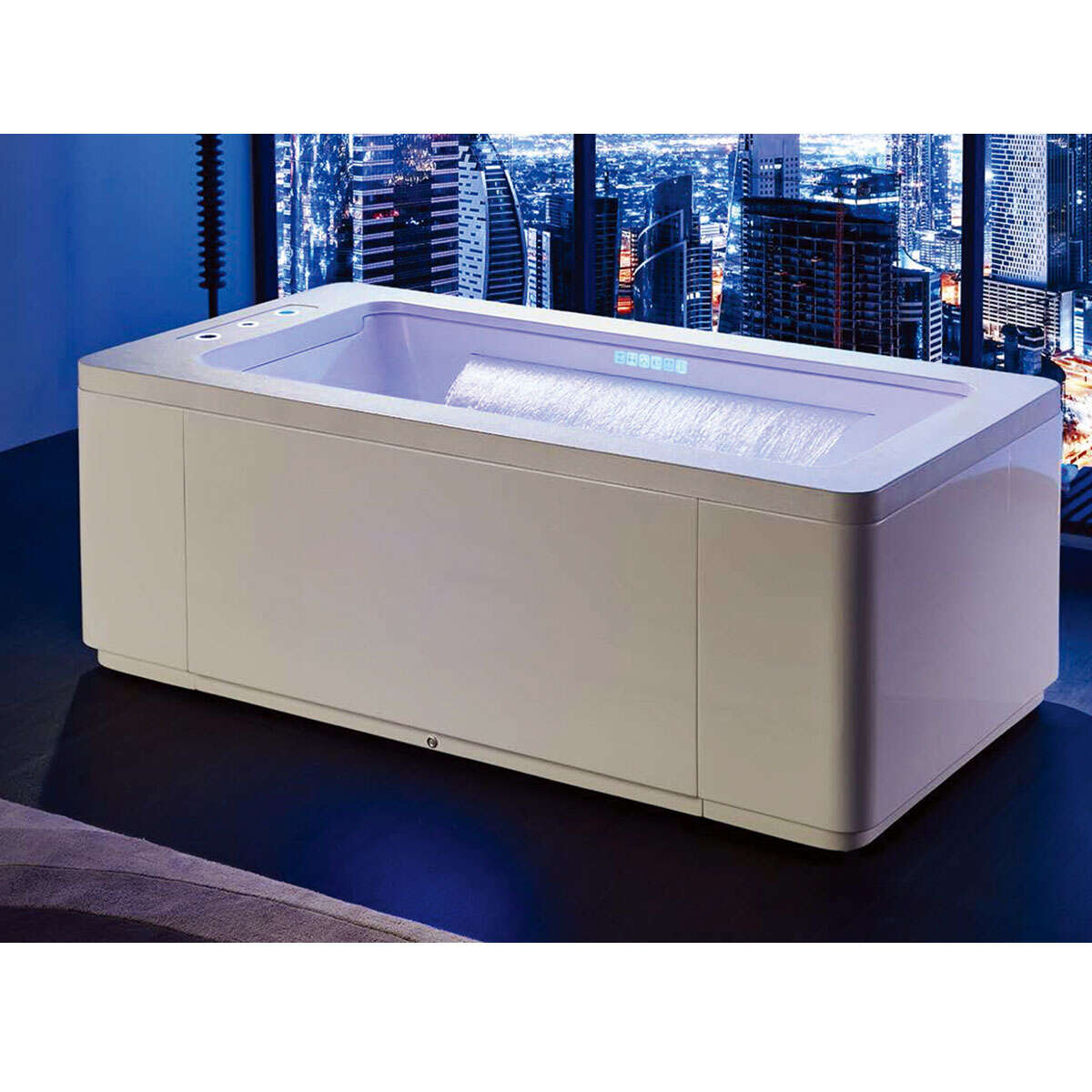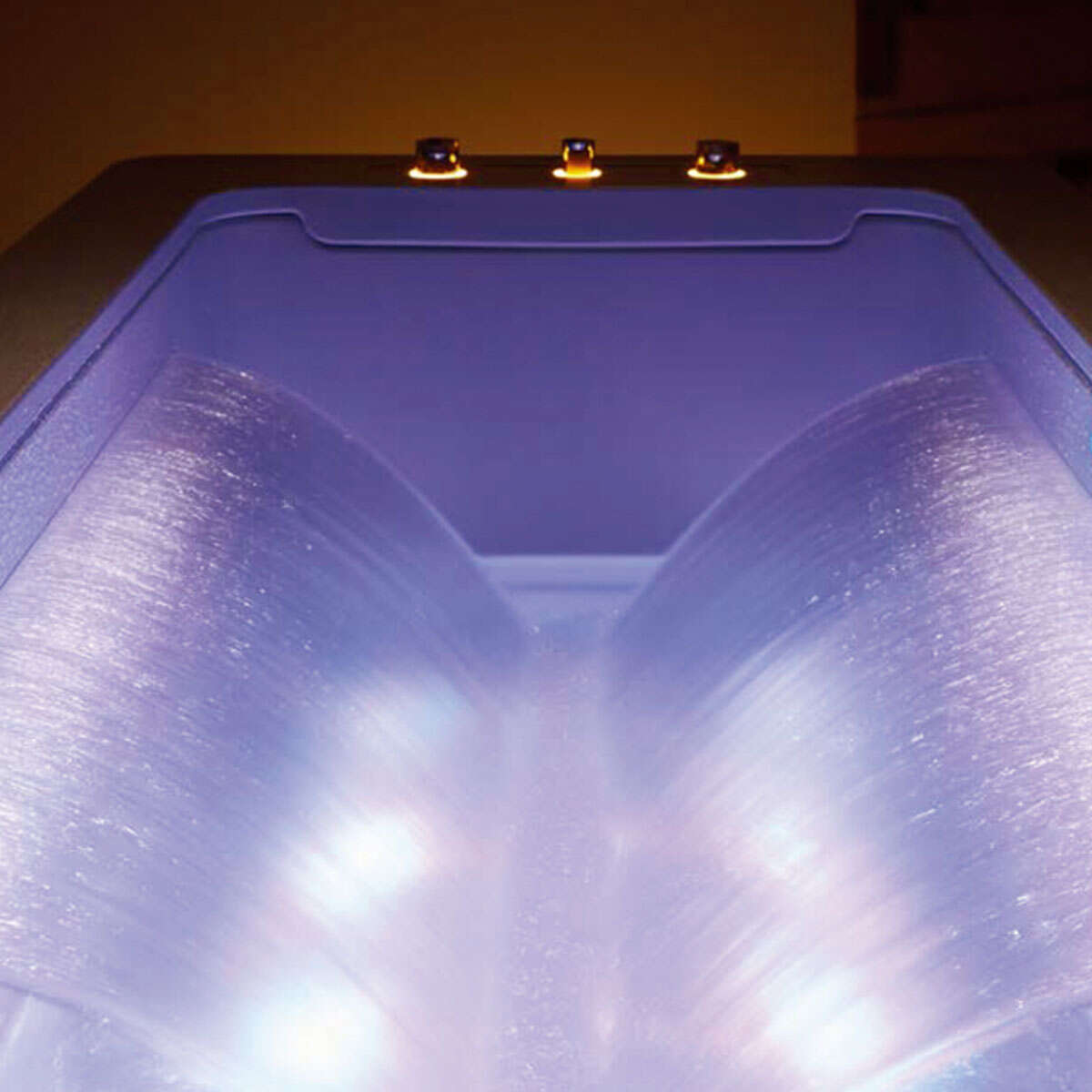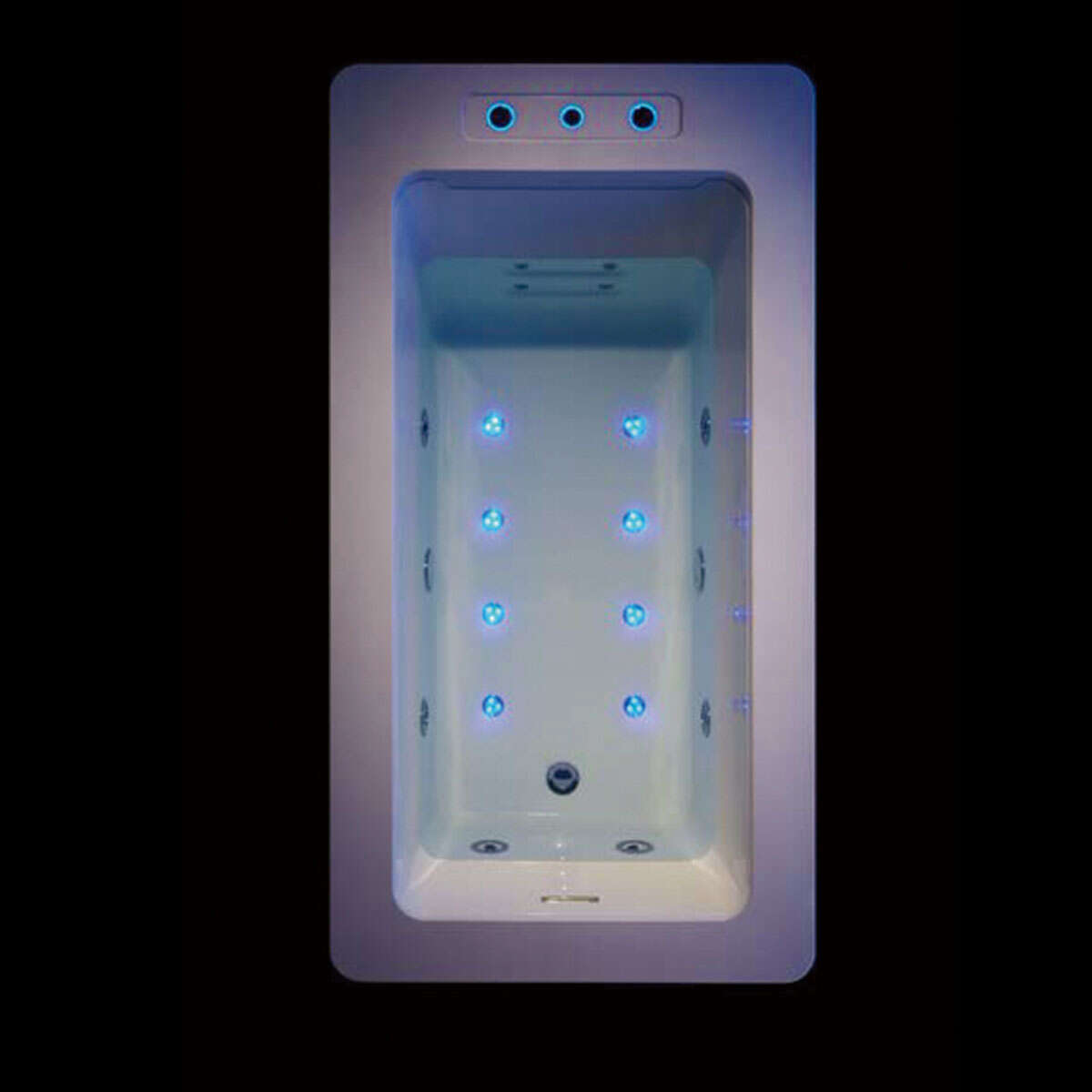 Our Bathtub Massager will give you a relaxing massage right in your bathtub. It is easy to install–no tools required, simply attach it to your existing faucet and get started. Enjoy the relaxing benefits of this bath product while also providing hydrotherapy to help decrease pain and swelling in the muscles. With our product, we have made it easier than ever to look and feel great!
Improve your home spa experience with our range of massage baths. Combining luxurious comfort and ultimate convenience, these tubs have it all; its size is 1700X900X600mm, whether you're looking to pamper yourself with a soothing bubble bath, or give a friend or loved one a rejuvenating treatment, we' re sure you' ll love our clever design ideas.
Function
Needle nozzle massage 2HP pump
Waterfall massage
Touch lcontrolpanel
Color light jets
Waterfallinflow
Electric lift faucet and shower
Prevent dry heating. leakage
lecoration light around faucet
Electric surfing, waterfall conversion
Electric size waterfall cycle
Optional Feature
Heaer
0zone
Ultraviolet sterilization​
Two popular shapes of massage bathtub among young people
Square bathtub
For some families with small bathrooms, there is not enough space in the bathroom to install a bathtub, so a square bathtub may be the best choice.
Features
There is no hygienic dead corner inside the square bathtub, which is more convenient for cleaning.
Decoration style
The square bathtub occupies a relatively small area and requires less space in the bathroom. It can effectively use the corner space of the bathroom and is more suitable for families with small apartment sizes. If you pursue large one, this product may be into your consideration, its size is 1700X900X600mm.
Bath comfort
Because the area of the square bathtub is small, the body cannot be fully stretched out, so you can choose a rectangular shape if you mind.
Boat bathtub
Boat-shaped bathtubs are more innovative. Compared with traditional-shaped bathtubs, boat-shaped bathtubs are more favored by young people.
Features
The overall shape of the boat-shaped bathtub is like a small boat, one side is high and the other side is low. Compared with the traditional rectangular bathtub, there are many more innovative elements.
Decoration style
Compared with the rectangular bathtub, the boat-shaped bathtub has a little more "romantic" atmosphere, showing a chic modern fashion style. Young people who pursue fashion are more suitable for this shape.
Bath comfort
The boat-shaped bathtub is also better in terms of bathing comfort. While maintaining a "high appearance", it can also maintain a high bathing comfort, and the higher side can support the upper body to lie down.
Tips to clean bathtub
In the bathtub at home, after a long time we use it, there will be some phenomena of this kind, such as the bathtub collapses, there will be stains, and the surface will be rough, etc.
Tips for extending the life of your tub and cleaning and maintaining your tub:
When cleaning, use a neutral detergent, and use a relatively soft sponge or cloth.
Clean the bathtub every week, and make sure to keep it dry after cleaning.
The dark-colored cleaners that are easy to make the pigment penetrate into the surface of the bathtub must be avoided.
Be sure not to use things with strong wear and tear, and highly alkaline cleaning products cannot be used.
As long as you see any signs of damage to the bathtub, you must tell the responsible party to repair it, or the problem will worsen.
After use, the water system must be turned off, or frequent dripping will cause the bathtub to accumulate water.
Do not leave metal objects in the bathtub, otherwise the surface of the bathtub will rust and become dirty.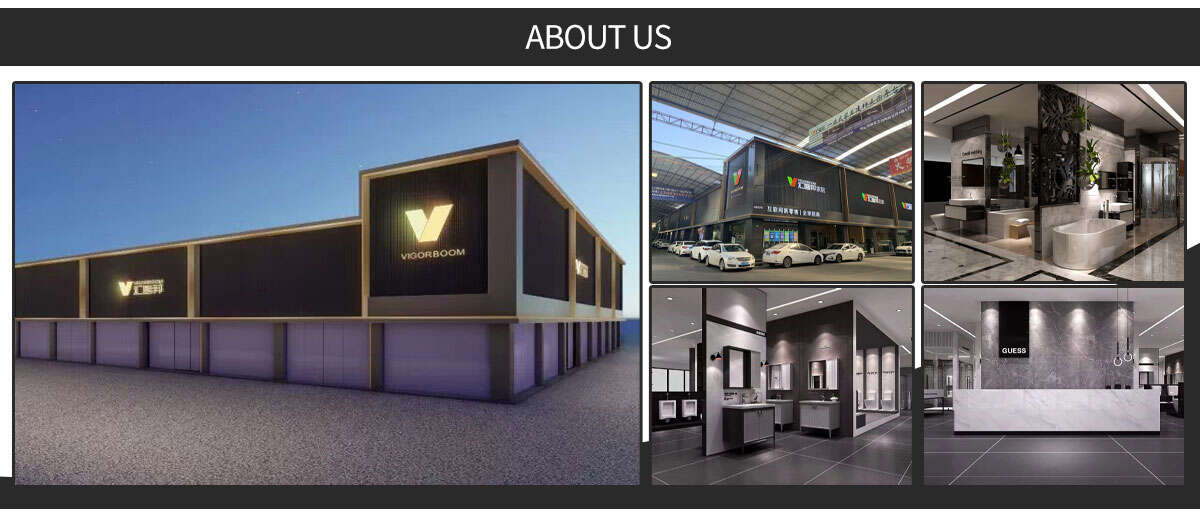 VIGORBOOM (China) Bathroom Co., Ltd. was established in Foshan, China. The company has two overall sanitary ware brands: GUESS sanitarywares and VIGORBOOM sanitarywares. VIGORBOOM bathroom products select high-end materials, strictly control product quality, and strive to build a high-end overall bathroom brand in China. VIGORBOOM bathroom products mainly include smart toilets, smart electric towel racks, bathroom cabinets, jacuzzi, steam rooms, shower rooms, showers, faucets, bathroom accessories etc.
GUESS Sanitary Ware mainly focuses on domestic and foreign hotel sanitary ware projects, we provide customers with custom service. GUESS sanitary ware brand was established in 2006, and the existing distributors are all over the world, especially including Saudi Arabia, Russia, Morocco, Oman, Maldives, Armenia, Iraq, India, Tajikistan, etc. GUESS Sanitary Ware has served thousands of domestic and foreign bathroom projects, including the five-star HAYAS hotel in Saudi Arabia, the five-star CENTRAL HAWASSA hotel in Ethiopia, the four-star PIPAL TREE hotel in India, APANA Real Estate in India, Agile Real Estate in China, and two in Dubai. MAQTA school, etc., products and quality are well received by customers.
VIGORBOOM sanitary ware brand was established in 2018, and is now recruiting brand agents from all over the world. VIGORBOOM Sanitary Ware is committed to creating a personalized overall bathroom space, aiming to create its own unique product for every end customer who chooses VIGORBOOM Sanitary Ware products. Bathroom space, so that every customer who chooses GUESS and VIGORBOOM brands can enjoy high quality of life and embrace a better life!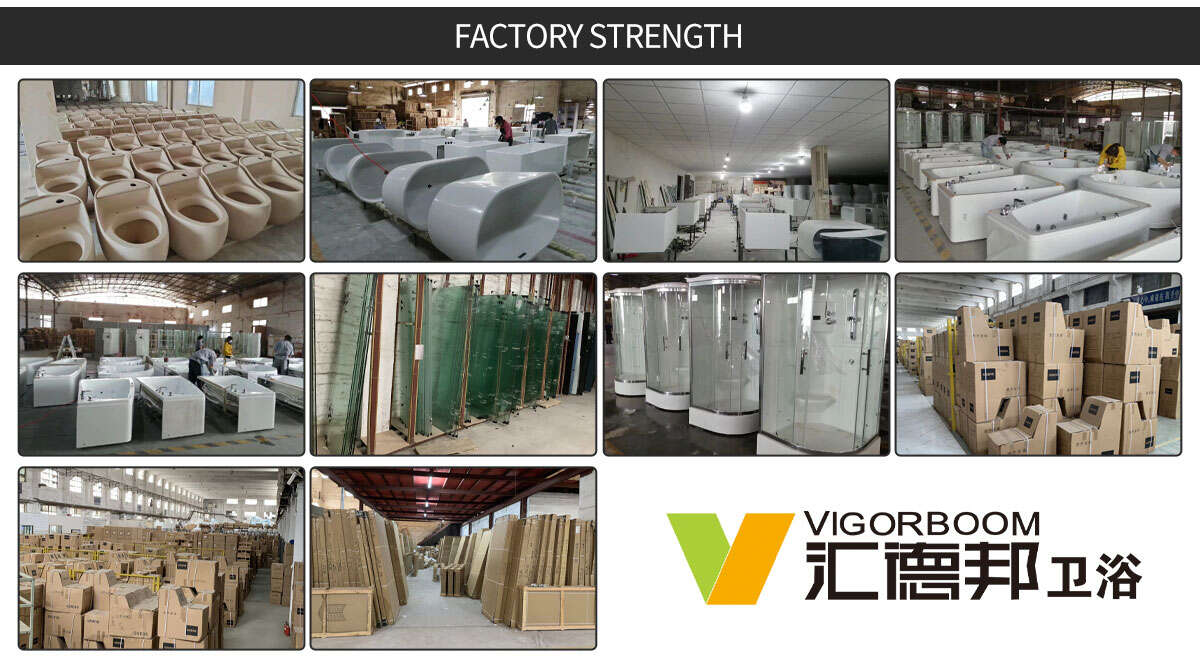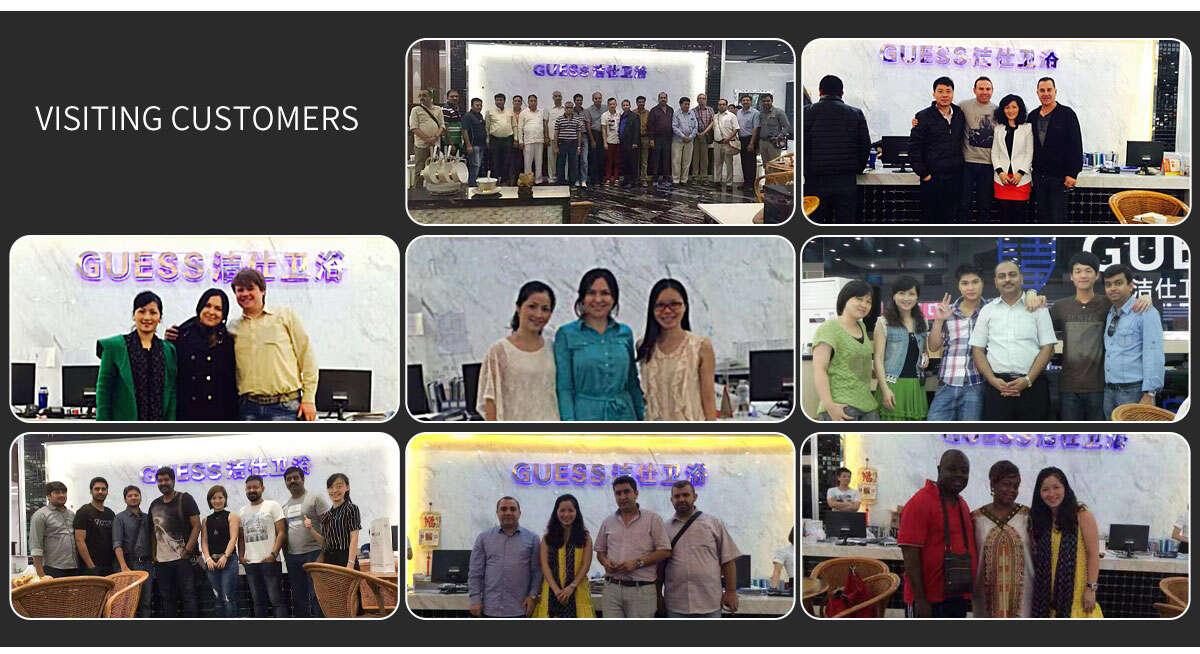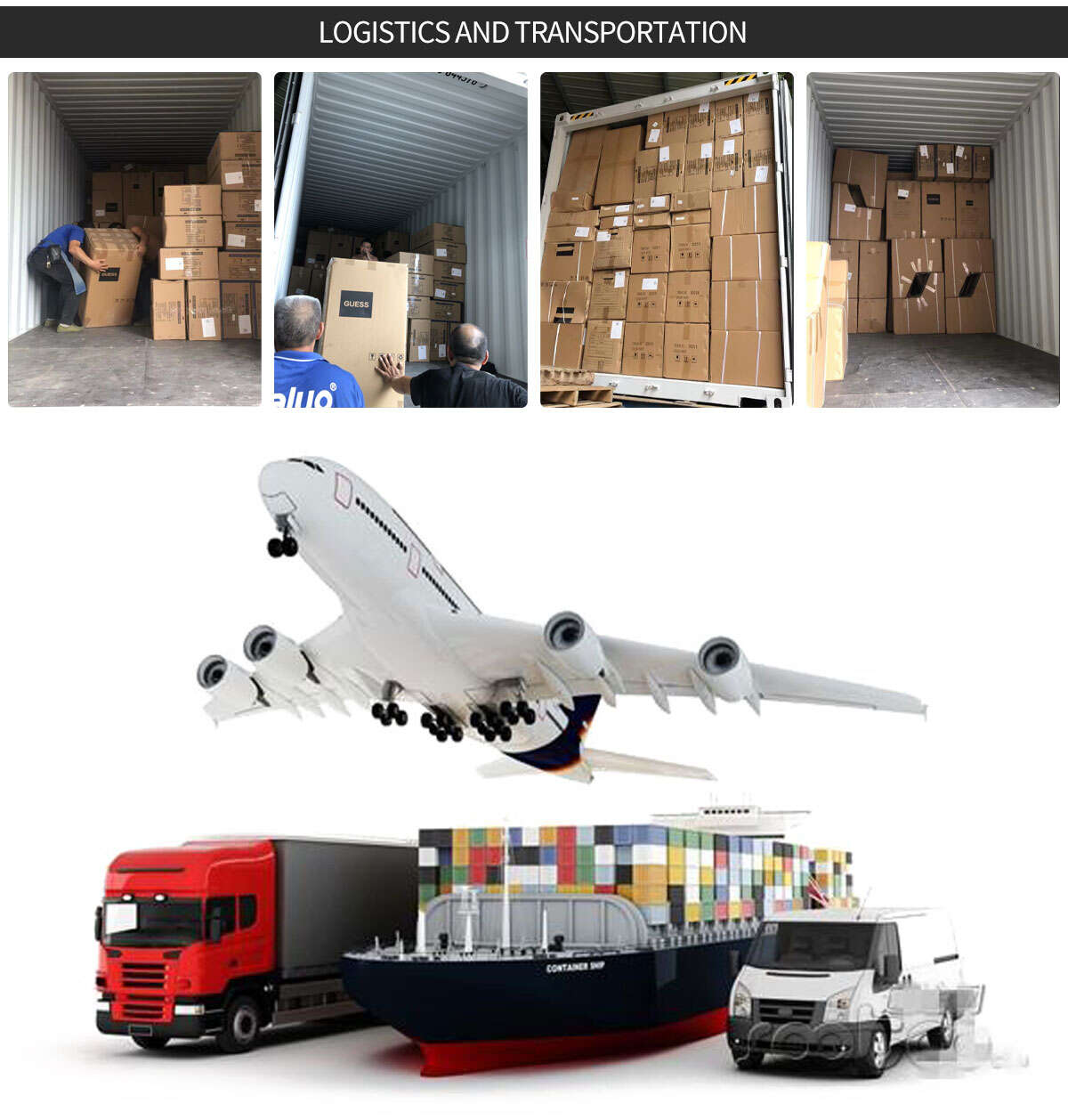 Package
All products are strong packaged by foam, carton, and wood support or wood case if necessary if the products are ceramic.
FAQ
Q1: How about the packing of exported goods ?
A1: Packages : 5-ply corruagated carton+foam+bubble bag.
Q2: How long for the production days ?
A2: Base on your quantity ,normally it need 15-25 days.
Q3: What is the MOQ quantity for each design?
A3: The minimum order quantity hopefully is more than 5 sets for one design or custom design. Our Production Capacity >90,000 sets/month.
Q4: Can the products be customized ?
A4: According to different styles, the material can be customized.
Q5: Whats the matrials of the cabinetg made of ?
A5: Main cabiner by Eco-friendly plywood,some design by ceramic hand wash basin ,and some with rock tile top.
Q6: What countries do you mainly export to ?
A6: Our products 60% exported, such as: India, Dubai, Saudi Arabia, Bahrain, Oman, Qatar, Kuwait, Libya, Yemen, Lebanon, Russia, More than 50 countries and regions including Azerbaijan, Ukraine, New Zealand, Venezuela, Tanzania, Nigeria, Kenya, Uganda, Australia, Malaysia and Nepal.