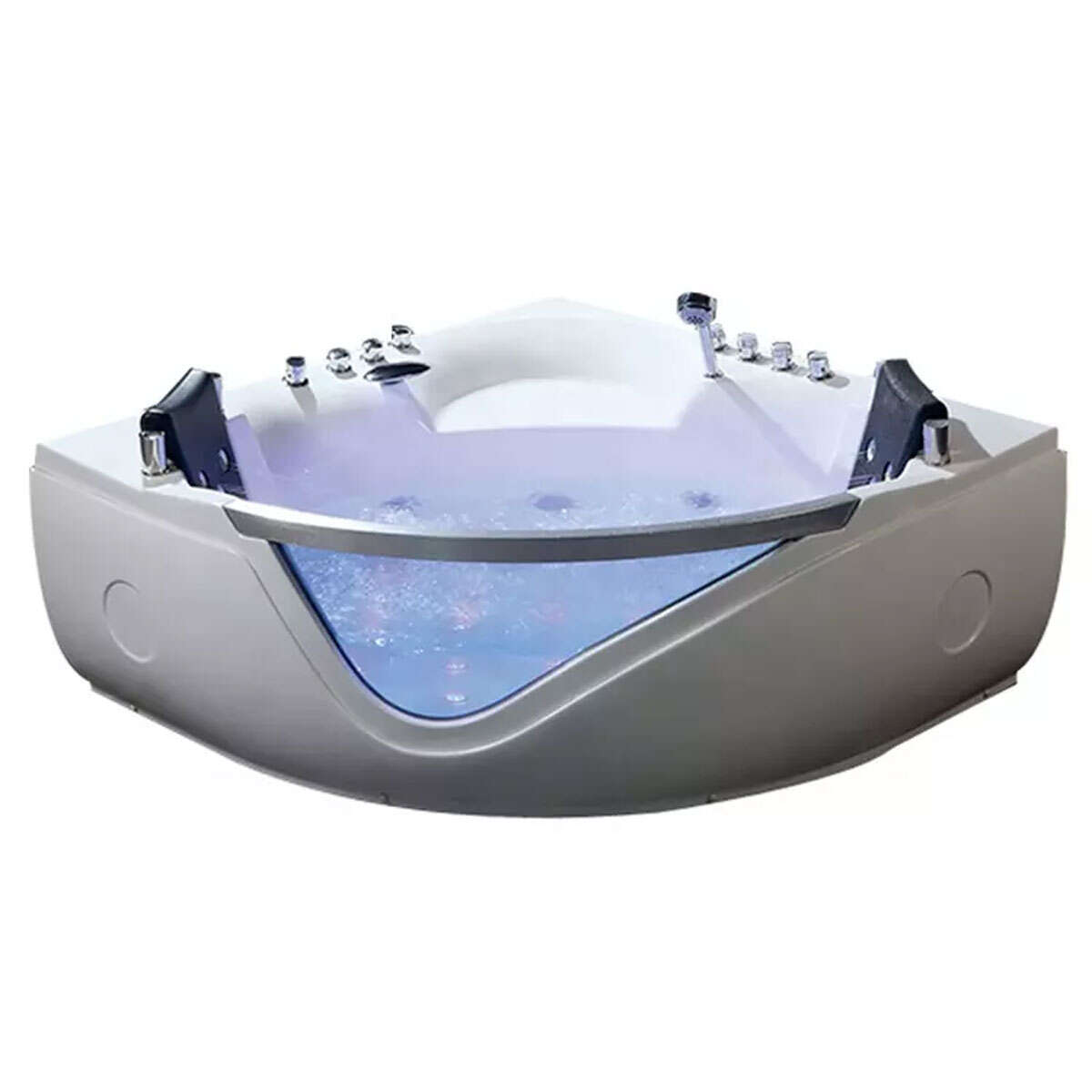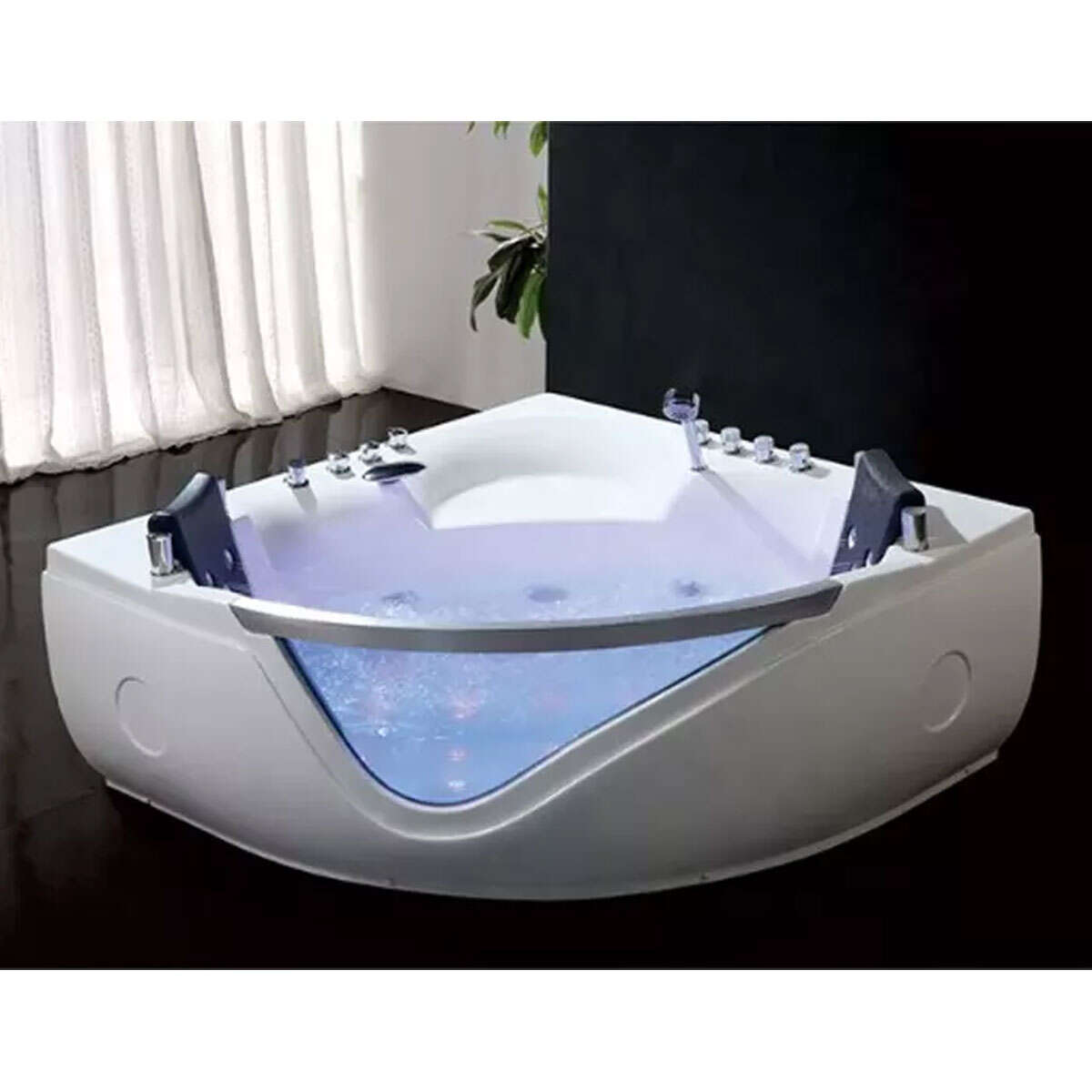 This acrylic skirt massage tub will allow you to completely relax while soaking in the tub, you can enjoy relaxing in the tub while being massaged softly by the water jets. The adjustable massage system will give you a range of options to find the perfect level of massage that works best for your body, almost like having your own personal masseuse.
Our high quality bath tubs with a skirt, providing comfort, durability and luxurious bathing experience. The warm water is delivered through the central pipe to the bottom of the tub's skirt, providing a massage effect for your legs. Upgrade your bathroom and enjoy the experience of a great soak in this ceramic tub.
Why choose this tub?
Constructed of sturdy acrylic, the Acrylic Skirt Massage Bathtub is an elegant addition to any home. Add jets for an extra-deep soak, or simply use this tub on its own to enjoy a relaxing massage at the end of your day.
This acrylic skirt is made of a strong acrylic and great for your spa, bathtub, or hot tub. This skirt features a sturdy design that provides safety while using the spa or hot tub, which is perfect for all homeowners.
This tub features a fully-retractable through-wall washdown faucet, and has a built-in overflow drain to prevent overflow during use.
It is designed to provide you a new bathing experience and bring your home comfort. It's not only suitable for adult use, but also can be used by children or the elders in the family. What's more, it is foldable so that you can place it in small space after using.
Enjoy a relaxing bath with this acrylic massage bathtub in your own bathroom. The massager is strong and durable, features 10 massage jets and can easily be operated with the remote control.
Crystal clearwater, comfortable backrest and a relaxing massage effect: The Skirt Massage Bathtub looks like a skirt of sparkling water. This unique bathing experience is truly unforgettable.
Tips of choosing bathtub structure and size
The bathtub is made of different materials and styles, depending on the function you choose. Size is an important factor to be considered, such as installing a small bathtub tub instead of a large one. But if you can afford it and your house has enough space, a larger tub is recommended.
If you have the necessary space, choose freestanding and corner tubs style, but if you have only a small space, embedded, niche and soaking tubs are more suitable for you. Although larger tubs make it more attractive and relaxed, you also need to consider that if you have a larger tub, you will pay more for water, because it needs more water to fill.
The best bath tubs depend on your choice. If you feel comfortable and satisfied with having a smaller bathroom, you can have a relaxing bathing experience. Consider the quality of bath tubs, especially the materials used, how you regularly maintain bath tubs, and the special functions provided to extend the use time.
If you are difficult to decide the structure and size of bathtub, hope above all help you make the final decision.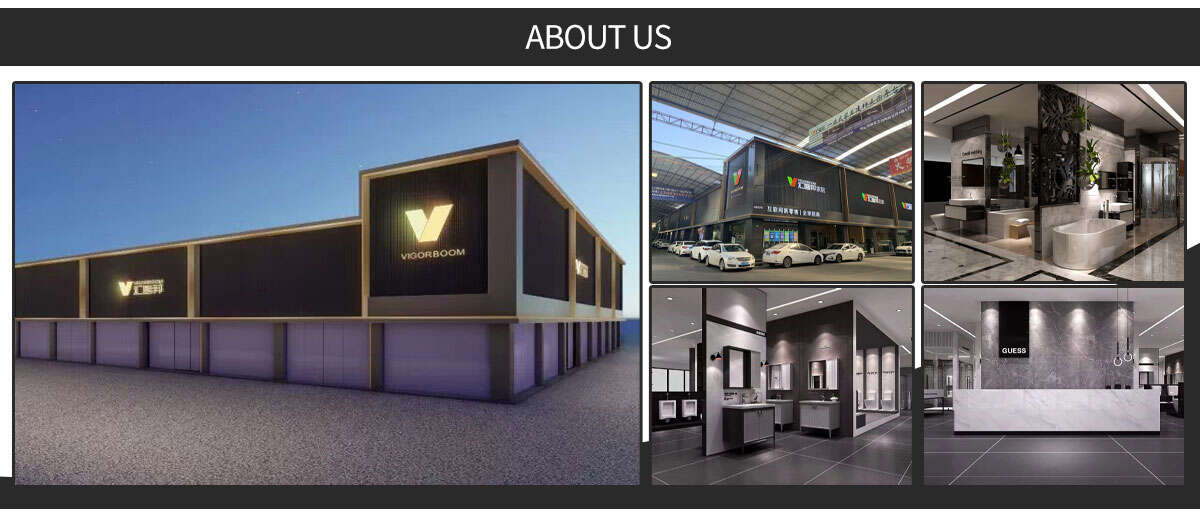 VIGORBOOM (China) Bathroom Co., Ltd. was established in Foshan, China. The company has two overall sanitary ware brands: GUESS sanitarywares and VIGORBOOM sanitarywares. VIGORBOOM bathroom products select high-end materials, strictly control product quality, and strive to build a high-end overall bathroom brand in China. VIGORBOOM bathroom products mainly include smart toilets, smart electric towel racks, bathroom cabinets, jacuzzi, steam rooms, shower rooms, showers, faucets, bathroom accessories etc.
GUESS Sanitary Ware mainly focuses on domestic and foreign hotel sanitary ware projects, we provide customers with custom service. GUESS sanitary ware brand was established in 2006, and the existing distributors are all over the world, especially including Saudi Arabia, Russia, Morocco, Oman, Maldives, Armenia, Iraq, India, Tajikistan, etc. GUESS Sanitary Ware has served thousands of domestic and foreign bathroom projects, including the five-star HAYAS hotel in Saudi Arabia, the five-star CENTRAL HAWASSA hotel in Ethiopia, the four-star PIPAL TREE hotel in India, APANA Real Estate in India, Agile Real Estate in China, and two in Dubai. MAQTA school, etc., products and quality are well received by customers.
VIGORBOOM sanitary ware brand was established in 2018, and is now recruiting brand agents from all over the world. VIGORBOOM Sanitary Ware is committed to creating a personalized overall bathroom space, aiming to create its own unique product for every end customer who chooses VIGORBOOM Sanitary Ware products. Bathroom space, so that every customer who chooses GUESS and VIGORBOOM brands can enjoy high quality of life and embrace a better life!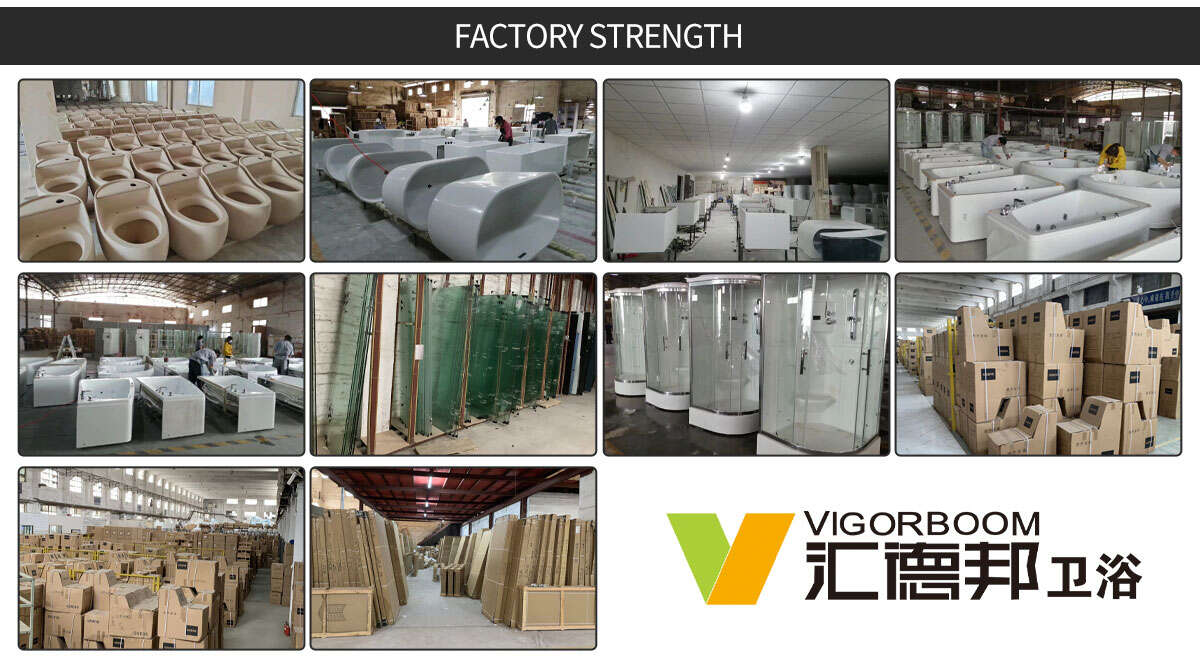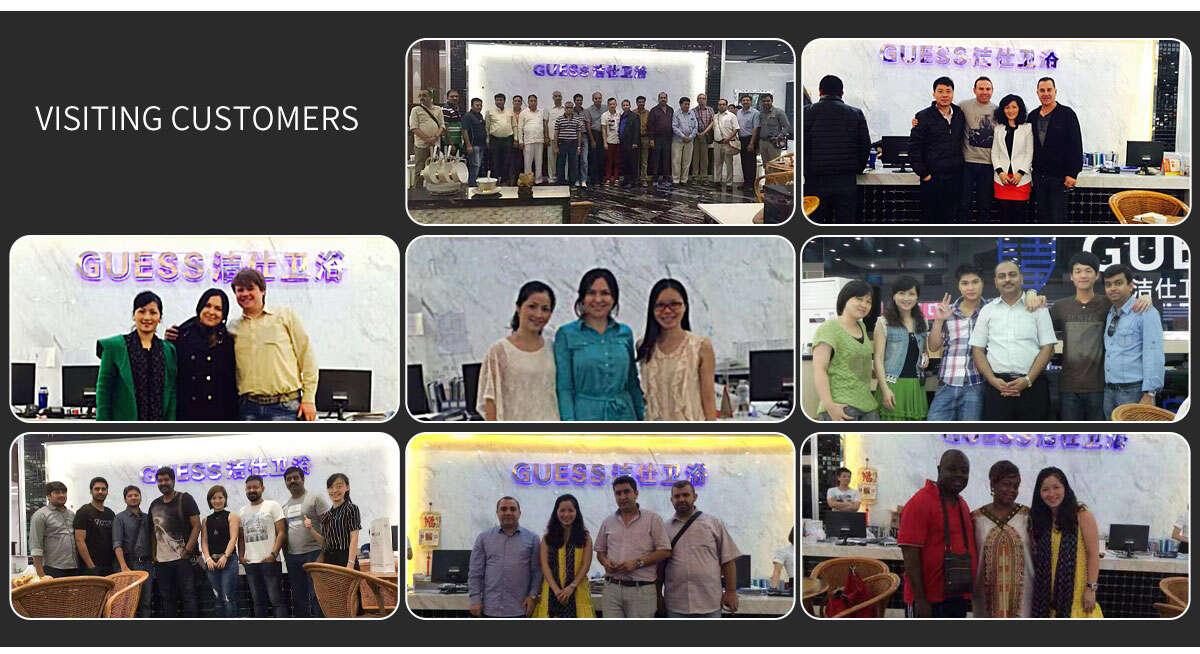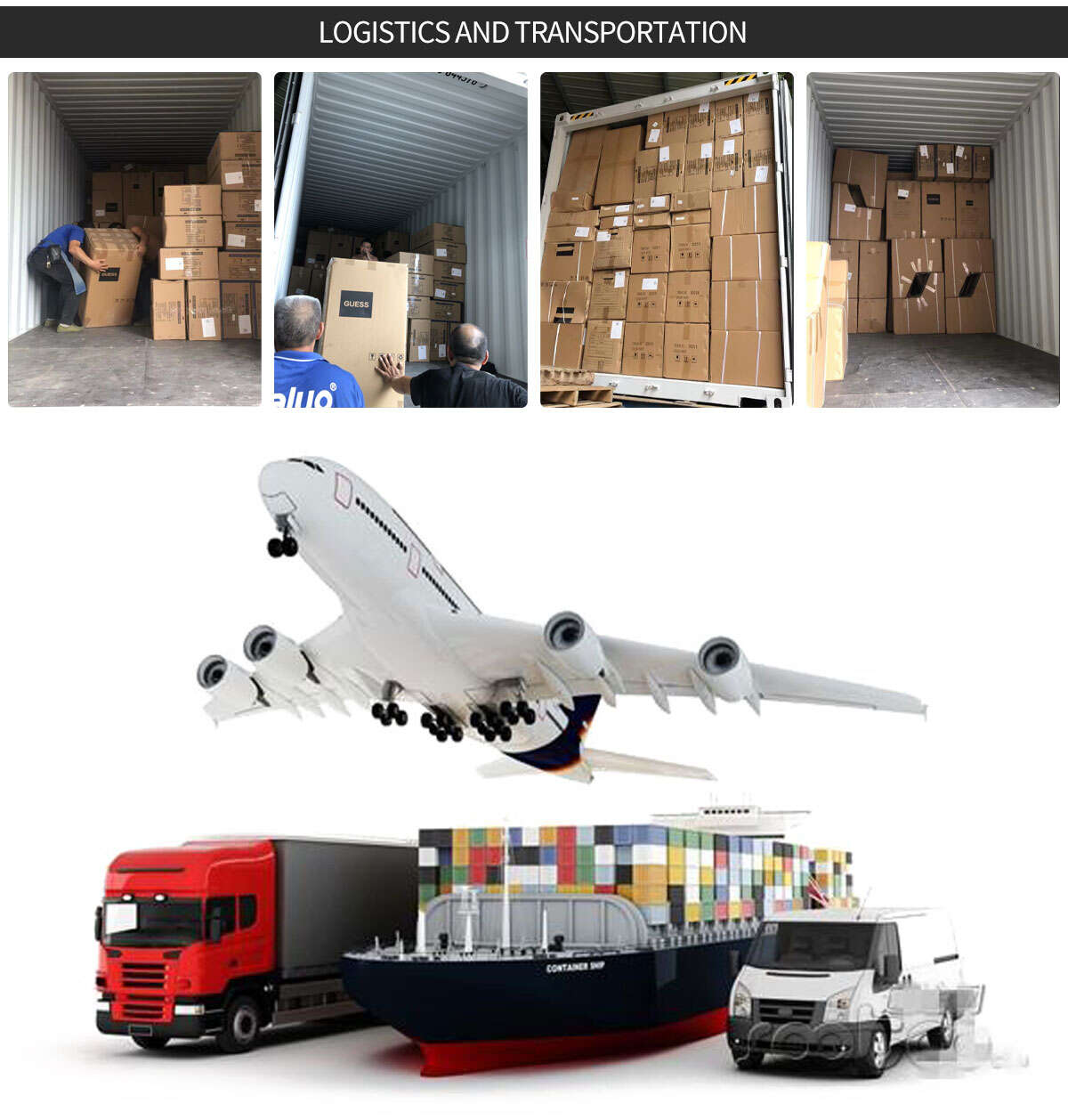 Package
All products are strong packaged by foam, carton, and wood support or wood case if necessary if the products are ceramic.
FAQ
Q1: How about the packing of exported goods ?
A1: Packages : 5-ply corruagated carton+foam+bubble bag.
Q2: How long for the production days ?
A2: Base on your quantity ,normally it need 15-25 days.
Q3: What is the MOQ quantity for each design?
A3: The minimum order quantity hopefully is more than 5 sets for one design or custom design. Our Production Capacity >90,000 sets/month.
Q4: Can the products be customized ?
A4: According to different styles, the material can be customized.
Q5: Whats the matrials of the cabinetg made of ?
A5: Main cabiner by Eco-friendly plywood,some design by ceramic hand wash basin ,and some with rock tile top.
Q6: What countries do you mainly export to ?
A6: Our products 60% exported, such as: India, Dubai, Saudi Arabia, Bahrain, Oman, Qatar, Kuwait, Libya, Yemen, Lebanon, Russia, More than 50 countries and regions including Azerbaijan, Ukraine, New Zealand, Venezuela, Tanzania, Nigeria, Kenya, Uganda, Australia, Malaysia and Nepal.