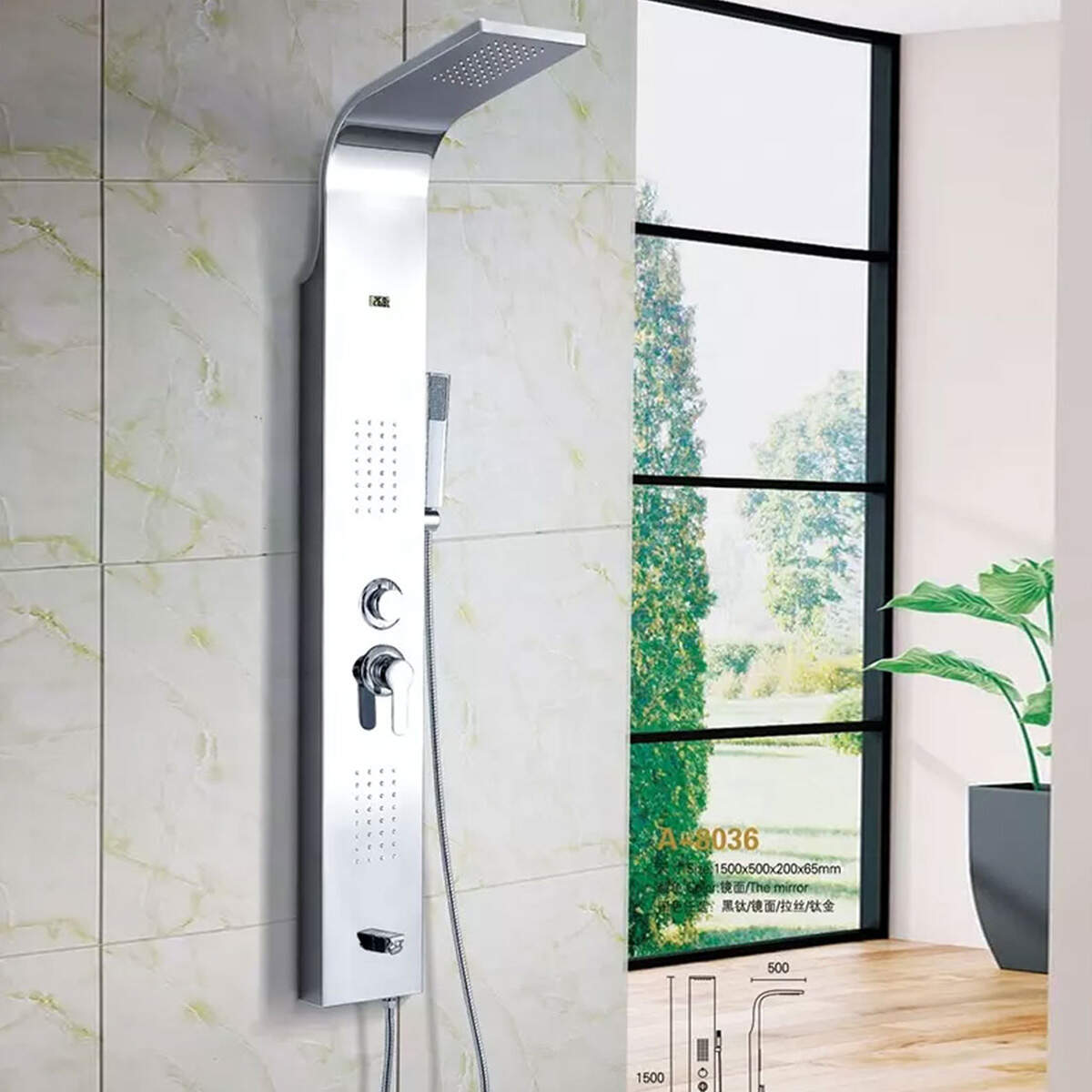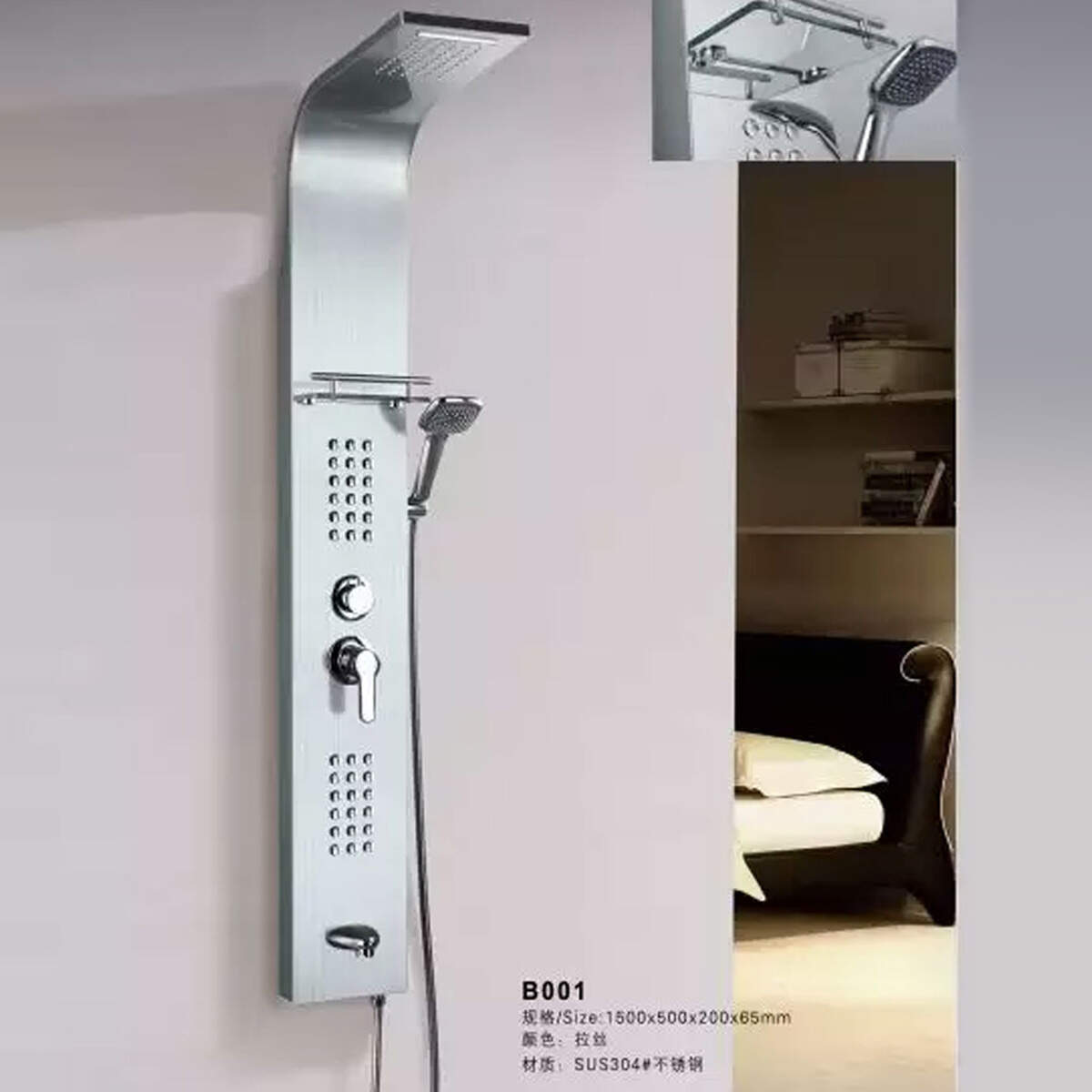 Shower Panel is the perfect solution for homeowners who want a traditional shower look and feel, but with increased energy-efficiency features. Our shower panel lets you create your own personal shower experience, choosing between the many spray settings. With its beautiful design, it will work wonders in your bathroom.
What is a shower panel?
A shower panel, also known as shower tower or a shower panel system, is a kind of shower hardware that combines all devices of the shower system on one panel. This means that there is no need to purchase separate parts or complete the separate installation of the control handle, shower head, bathtub faucet and other accessories. Because the shower panels are composed of one unit, they are usually more economical and easier to install than shower systems without professional help. They allow you to get all the quality features of a luxurious shower space without spending too much.
When installing a shower panel, first remove all shower devices. Drill the bracket attached to the shower panel into the shower wall according to the instructions of the product installation instructions. Connect the shower panel hose on the back of the shower panel to the hot and cold water valves already installed in the shower. Then hang the shower panel on the wall through the bracket, and determine whether additional bolts or sealant are needed to fix it according to the instructions in the product manual. If you have no previous experience in installing shower equipment, we recommend that you seek the help of professionals to ensure pressure-free installation.
How to choose the right shower panel?
Size
Shower panels vary in length from 1 foot to 6 feet, width and thickness. Choose a shower panel that is suitable for the size of your bathroom, measure the distance between the ceiling and the floor, and find a suitable size of shower panels.
Number of faucet handles
Your shower panel will be equipped with an appropriate number of faucet handles to match the number of shower heads and spray/ spray settings. If your goal is a shower/ bathtub combination, it will also be equipped with a bathtub nozzle.
Design
Choose a design that matches your existing bathroom decoration. Make sure the shower panel is beautiful in your bathroom. If your bathroom has a minimalist appearance, buy a fashionable and simple stainless steel modern shower panel. Or, if you have a more traditional bathroom with a wooden cabinet, choose the Royal hardwood shower panel.
Tips to choose a showerhead & Your budget
The first step is to choose a shower head, just like you choose a normal shower system. The shower panel is equipped with a fixed (that is, it cannot be moved or adjusted) or adjustable main overhead shower head, which allows you to change the direction of the shower head while the base remains safe. Adjustable shower heads are very suitable for families with people of different heights, or open showers, because you can guide the water out of the edge of the shower.
Once you have determined the best shower head configuration, it is time to choose whether your shower panel should be equipped with two or three shower heads. As mentioned in the previous section, shower panels are usually equipped with a master hand-held shower head, but when you use a three shower head configuration, you can get more shower options and spray settings.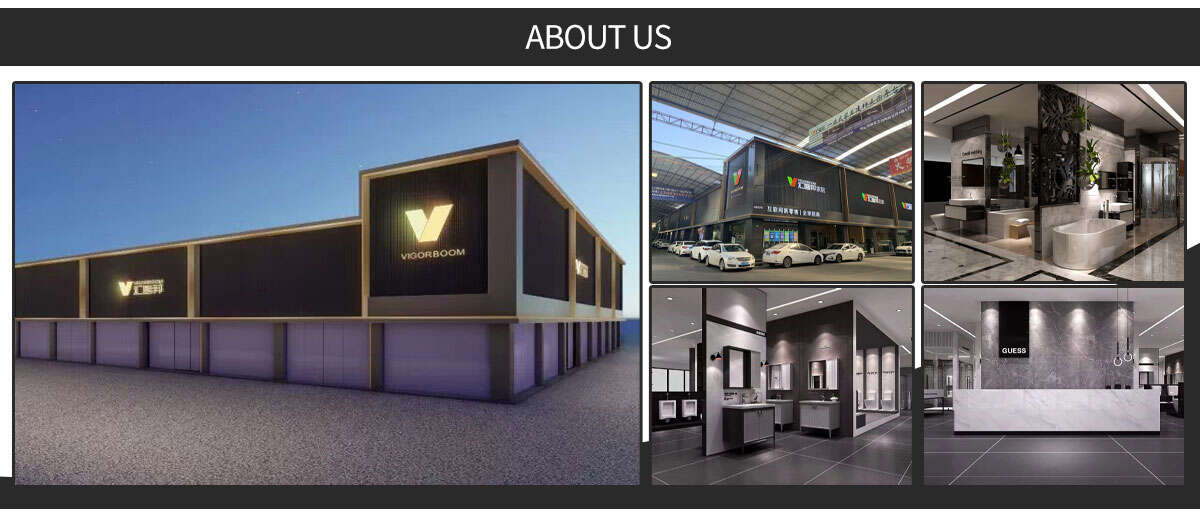 VIGORBOOM (China) Bathroom Co., Ltd. was established in Foshan, China. The company has two overall sanitary ware brands: GUESS sanitarywares and VIGORBOOM sanitarywares. VIGORBOOM bathroom products select high-end materials, strictly control product quality, and strive to build a high-end overall bathroom brand in China. VIGORBOOM bathroom products mainly include smart toilets, smart electric towel racks, bathroom cabinets, jacuzzi, steam rooms, shower rooms, showers, faucets, bathroom accessories etc.
GUESS Sanitary Ware mainly focuses on domestic and foreign hotel sanitary ware projects, we provide customers with custom service. GUESS sanitary ware brand was established in 2006, and the existing distributors are all over the world, especially including Saudi Arabia, Russia, Morocco, Oman, Maldives, Armenia, Iraq, India, Tajikistan, etc. GUESS Sanitary Ware has served thousands of domestic and foreign bathroom projects, including the five-star HAYAS hotel in Saudi Arabia, the five-star CENTRAL HAWASSA hotel in Ethiopia, the four-star PIPAL TREE hotel in India, APANA Real Estate in India, Agile Real Estate in China, and two in Dubai. MAQTA school, etc., products and quality are well received by customers.
VIGORBOOM sanitary ware brand was established in 2018, and is now recruiting brand agents from all over the world. VIGORBOOM Sanitary Ware is committed to creating a personalized overall bathroom space, aiming to create its own unique product for every end customer who chooses VIGORBOOM Sanitary Ware products. Bathroom space, so that every customer who chooses GUESS and VIGORBOOM brands can enjoy high quality of life and embrace a better life!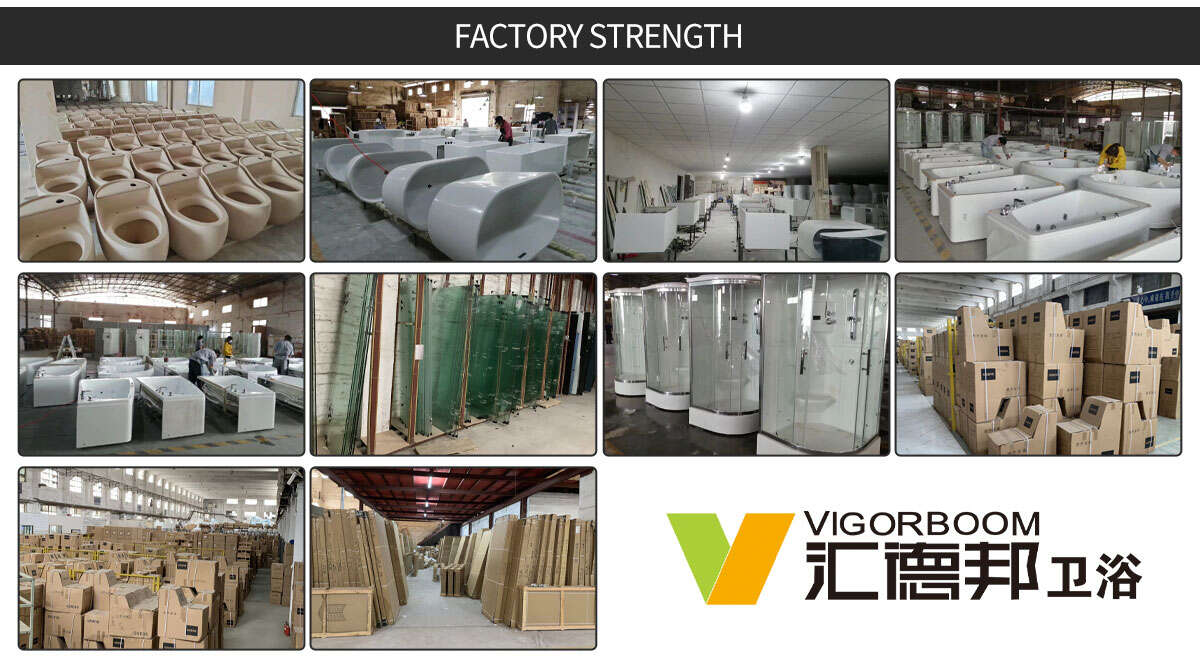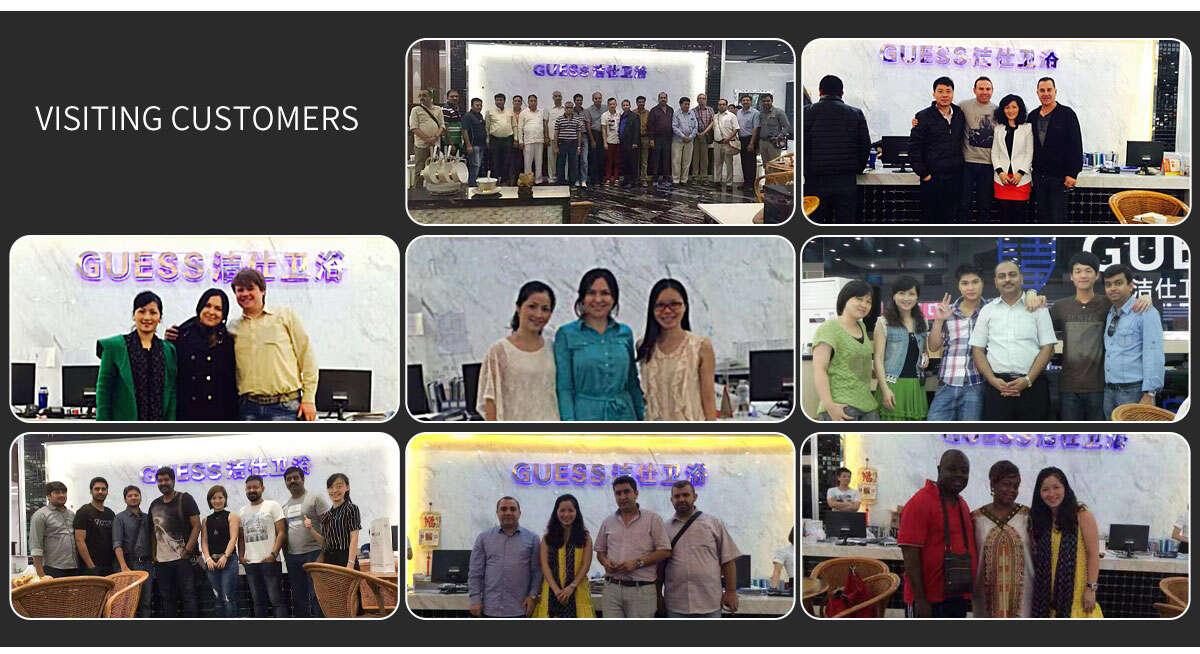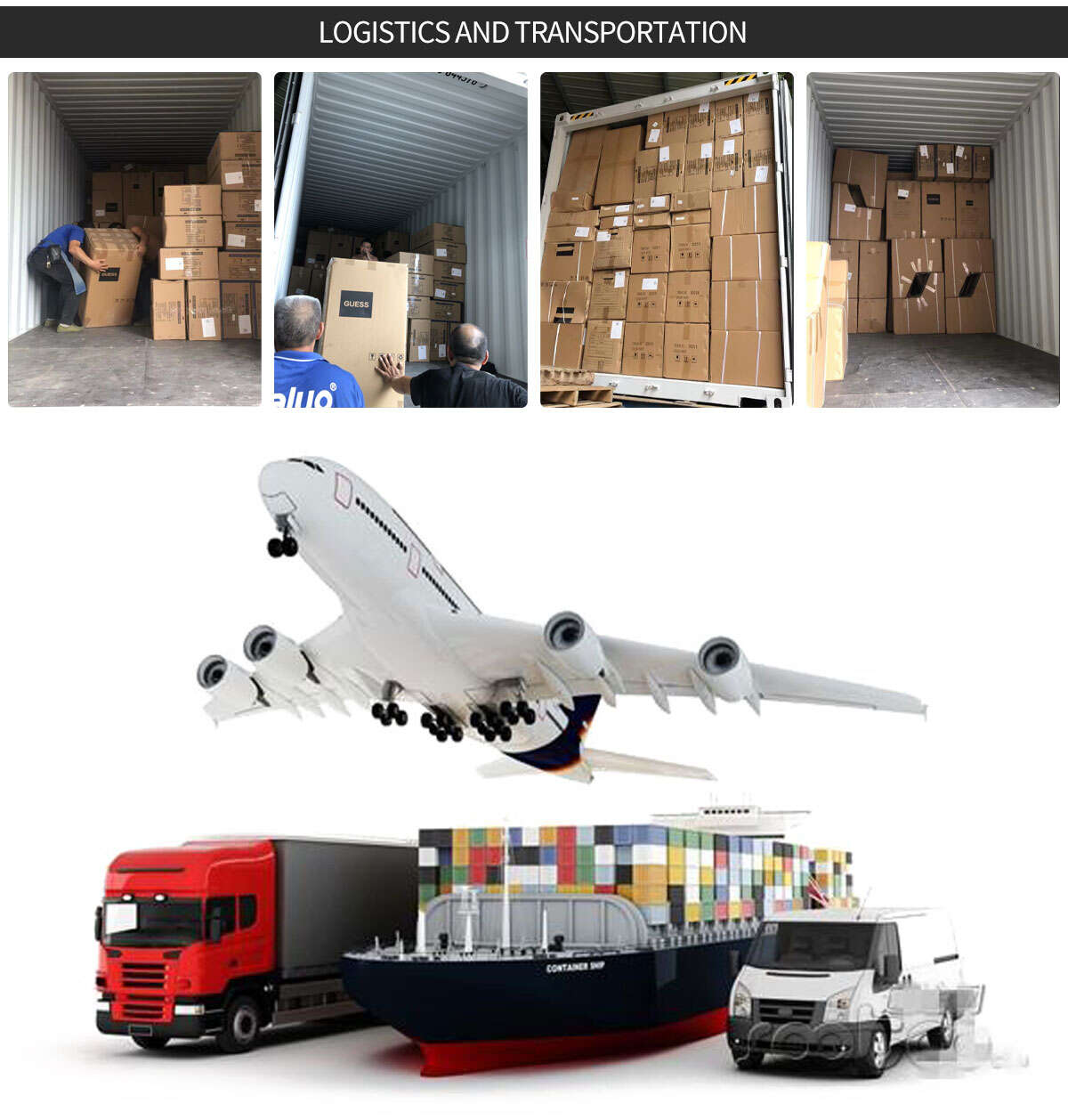 Package
All products are strong packaged by foam, carton, and wood support or wood case if necessary if the products are ceramic.
FAQ
Q1: How about the packing of exported goods ?
A1: Packages : 5-ply corruagated carton foam bubble bag.
Q2: How long for the production days ?
A2: Base on your quantity ,normally it need 15-25 days.
Q3: What is the MOQ quantity for each design?
A3: The minimum order quantity hopefully is more than 5 sets for one design or custom design. Our Production Capacity >90,000 sets/month.
Q4: Can the products be customized ?
A4: According to different styles, the material can be customized.
Q5: Whats the matrials of the cabinetg made of ?
A5: Main cabiner by Eco-friendly plywood,some design by ceramic hand wash basin ,and some with rock tile top.
Q6: What countries do you mainly export to ?
A6: Our products 60% exported, such as: India, Dubai, Saudi Arabia, Bahrain, Oman, Qatar, Kuwait, Libya, Yemen, Lebanon, Russia, More than 50 countries and regions including Azerbaijan, Ukraine, New Zealand, Venezuela, Tanzania, Nigeria, Kenya, Uganda, Australia, Malaysia and Nepal.