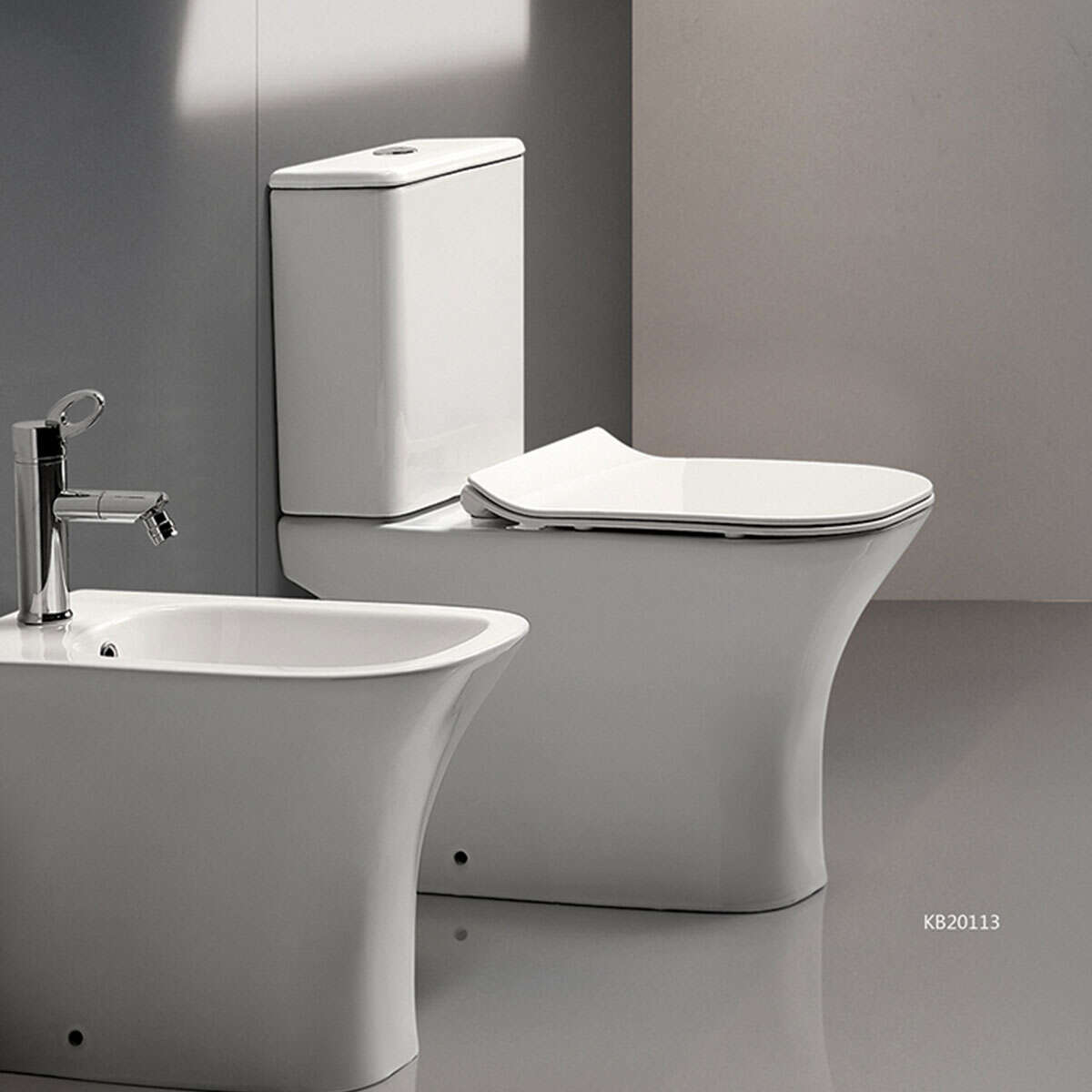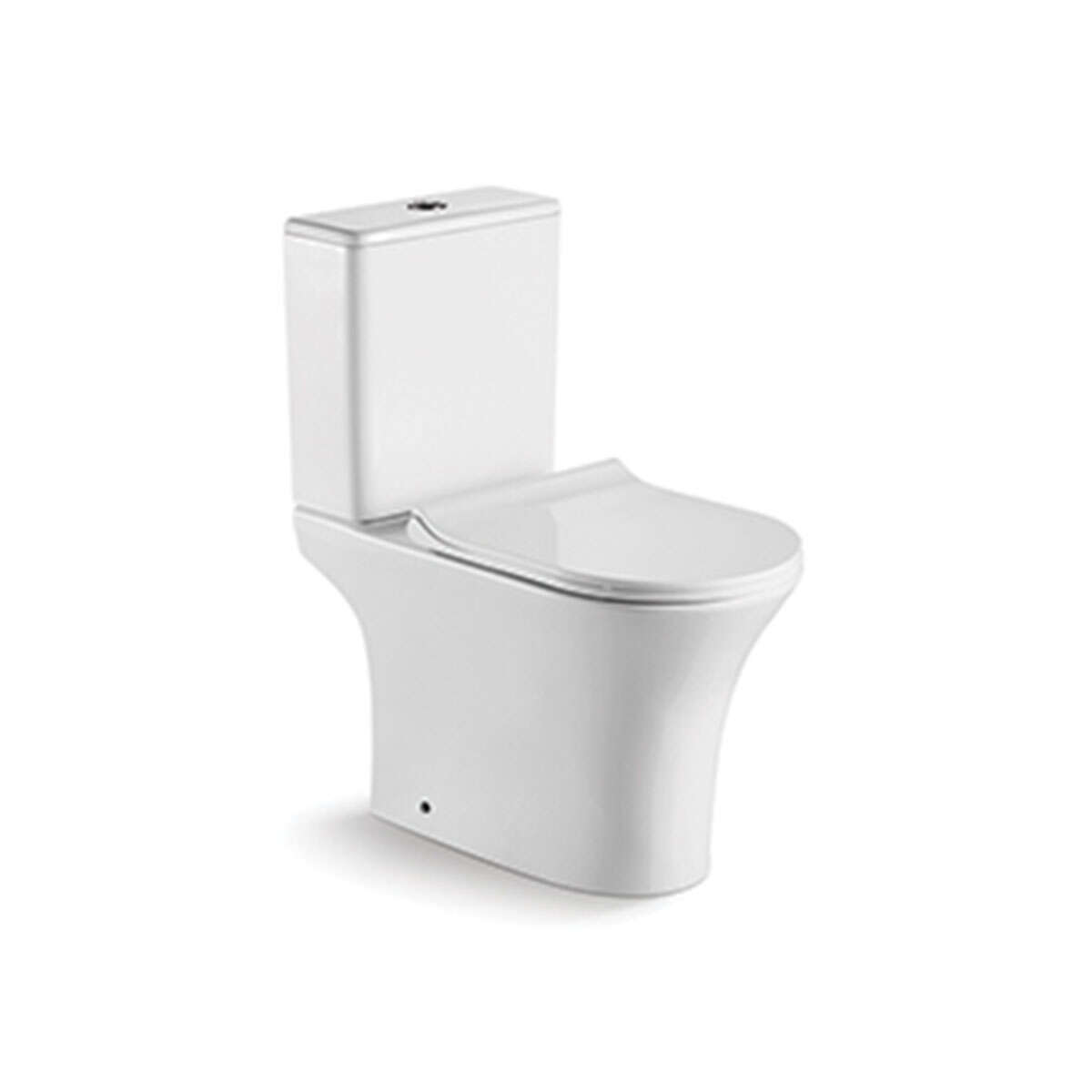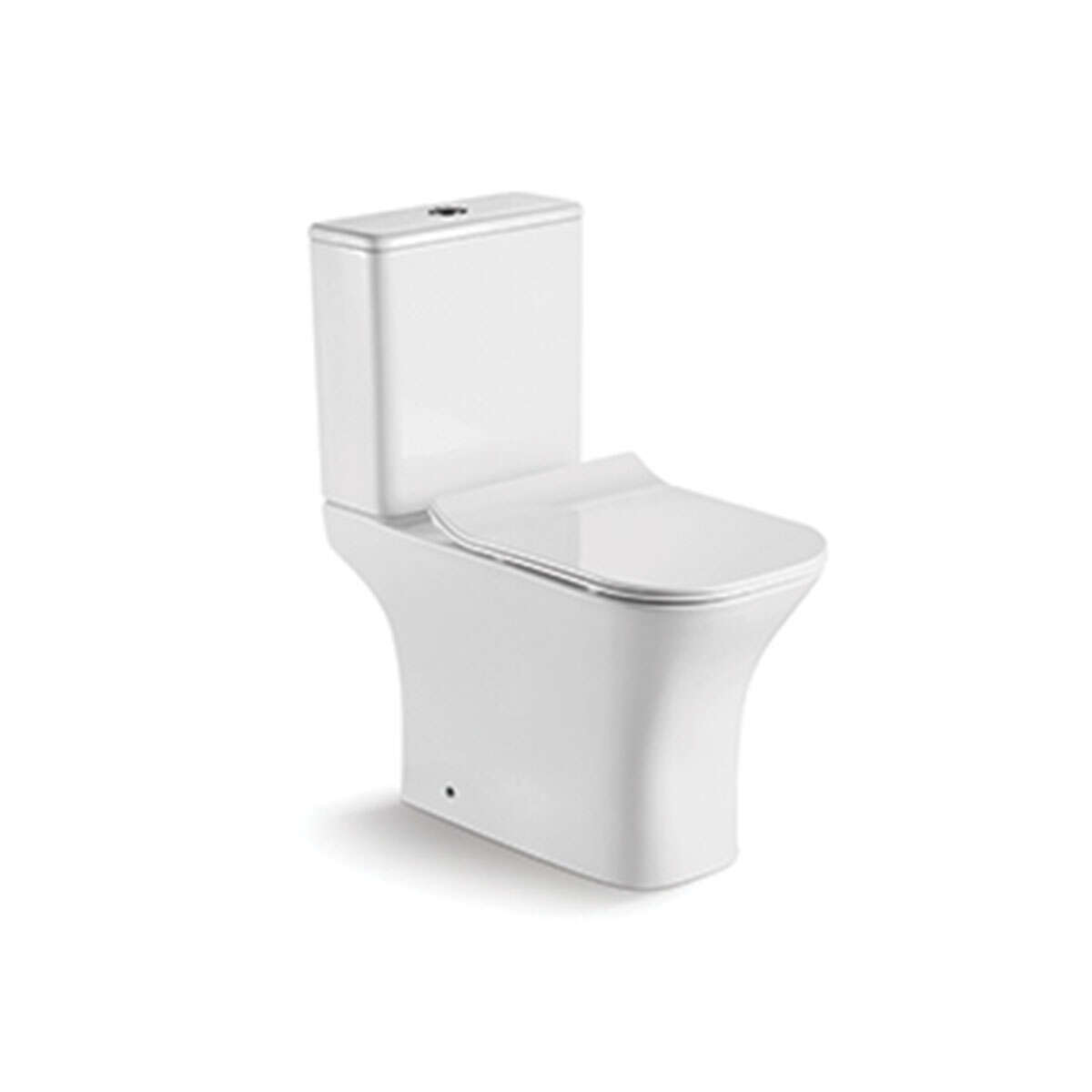 Our washdown two-piece toilet is the perfect option for all of your bathroom needs. Its sleek, minimalist design adds a touch of class to any bathroom without compromising functionality. This ideal toilet has a comfortable height and can be used by people of all ages, including senior citizens.
Types of toilet
1.One-piece toilet: the single toilet is designed to integrate the water tank and the toilet. It is mostly a siphon toilet, which is characterized by silence and strong flushing water channel. Because the single toilet is formed as a whole, unlike the two-piece toilet and the water tank, which are fixed through screws, there will be more water leakage after a long time, and the single toilet need not worry about this problem.
2.Two piece toilet: the two-piece toilet is common in traditional decoration. The toilet is separated from the water tank, and the water tank is connected in series with the main body of the bucket seat by using the pipeline. Compared with the single toilet, the shape is much more rigid, but its advantages are strong flushing force, friendly price and large flushing volume; The disadvantage is that the toilet style is more standard, and it is easy to leak when it is used for a long time.
3.Wall mounted: the wall mounted toilet hides the water tank in the wall, and only the toilet can be seen in the appearance. Its biggest advantage is its strong applicability. It can be installed not only in ordinary homes, but also in toilets in public places, office buildings, entertainment and leisure places. When installing, steel is used to connect with the water tank embedded in the wall, which can save a lot of space.
Classification according to flushing principle
1.Siphon type: siphon type mainly sucks dirt with siphon effect, and the drainage pipe presents an "inverted s" shape. After the drainage pipe is filled with water, a certain water level difference will be generated, and the dirt will be discharged by the suction generated by the flushing channel in the toilet drain pipe. However, due to the large curvature, there will be a problem of easy blockage, but the sound is relatively small. In addition, the siphon flushing function also includes the following two types, which are described below.
2.Jet siphon type: the jet siphon type toilet is to add a water channel directly in front of the water seal to the original siphon type toilet. When flushing, the jet hole aims at the pipeline to spray a large amount of water, which immediately fills the pipeline to speed up the formation of siphon.
3.Vortex siphon type: vortex siphon type uses independent water flow to rush to the toilet. There are three spray channels on the side wall of the water seal. During flushing, water swirls out of the three spray holes. The original siphon force plus the guiding force of the vortex will discharge the dirt.
Which types would you like?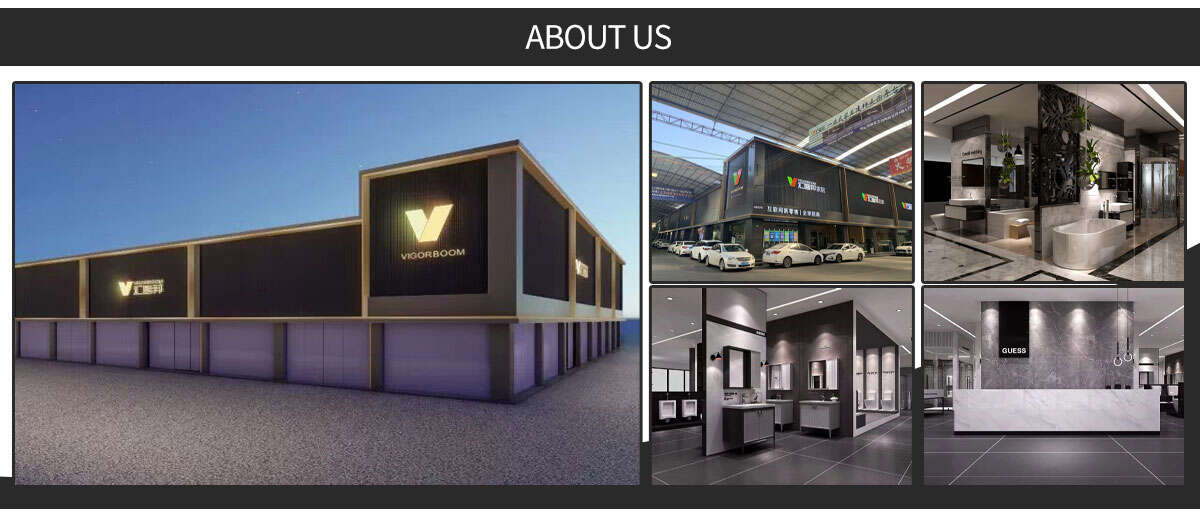 VIGORBOOM (China) Bathroom Co., Ltd. was established in Foshan, China. The company has two overall sanitary ware brands: GUESS sanitarywares and VIGORBOOM sanitarywares. VIGORBOOM bathroom products select high-end materials, strictly control product quality, and strive to build a high-end overall bathroom brand in China. VIGORBOOM bathroom products mainly include smart toilets, smart electric towel racks, bathroom cabinets, jacuzzi, steam rooms, shower rooms, showers, faucets, bathroom accessories etc.
GUESS Sanitary Ware mainly focuses on domestic and foreign hotel sanitary ware projects, we provide customers with custom service. GUESS sanitary ware brand was established in 2006, and the existing distributors are all over the world, especially including Saudi Arabia, Russia, Morocco, Oman, Maldives, Armenia, Iraq, India, Tajikistan, etc. GUESS Sanitary Ware has served thousands of domestic and foreign bathroom projects, including the five-star HAYAS hotel in Saudi Arabia, the five-star CENTRAL HAWASSA hotel in Ethiopia, the four-star PIPAL TREE hotel in India, APANA Real Estate in India, Agile Real Estate in China, and two in Dubai. MAQTA school, etc., products and quality are well received by customers.
VIGORBOOM sanitary ware brand was established in 2018, and is now recruiting brand agents from all over the world. VIGORBOOM Sanitary Ware is committed to creating a personalized overall bathroom space, aiming to create its own unique product for every end customer who chooses VIGORBOOM Sanitary Ware products. Bathroom space, so that every customer who chooses GUESS and VIGORBOOM brands can enjoy high quality of life and embrace a better life!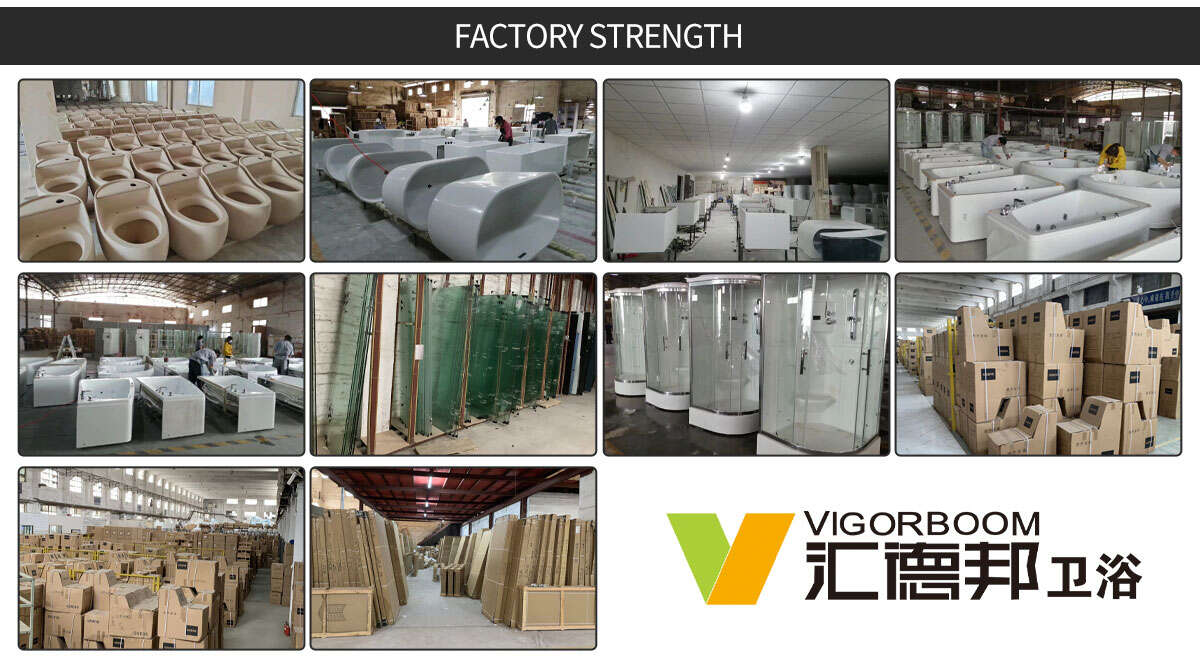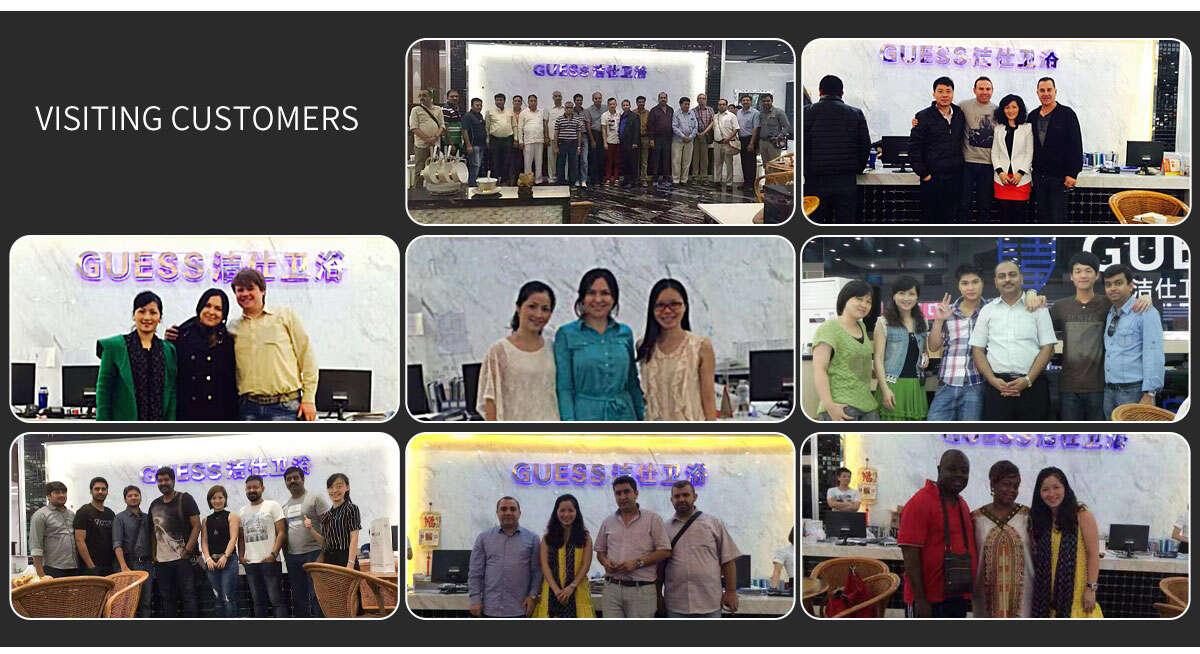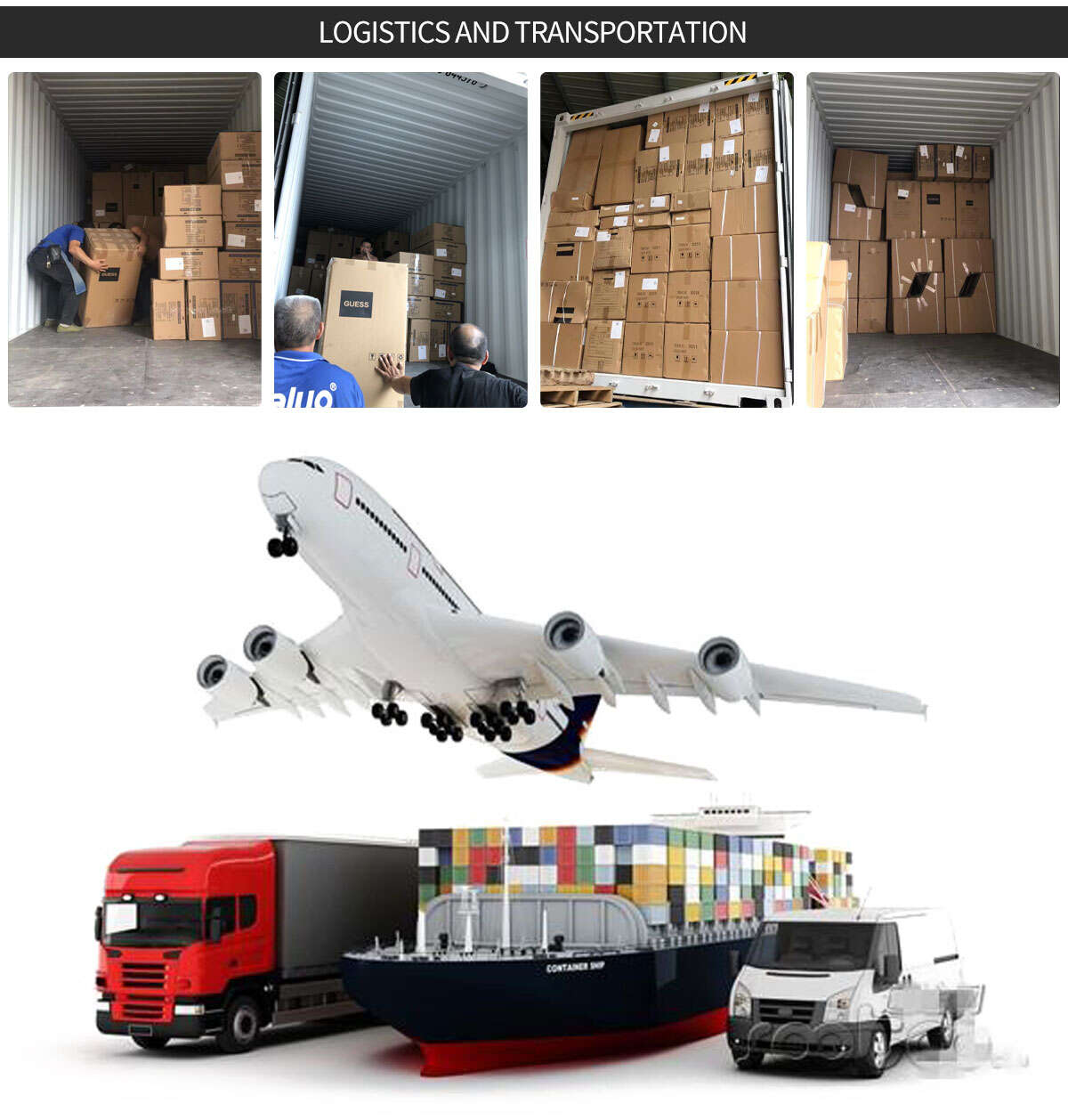 Package
All products are strong packaged by foam, carton, and wood support or wood case if necessary if the products are ceramic.
FAQ
Q1: How about the packing of exported goods ?
A1: Packages : 5-ply corruagated carton+foam+bubble bag.
Q2: How long for the production days ?
A2: Base on your quantity ,normally it need 15-25 days.
Q3: What is the MOQ quantity for each design?
A3: The minimum order quantity hopefully is more than 5 sets for one design or custom design. Our Production Capacity >90,000 sets/month.
Q4: Can the products be customized ?
A4: According to different styles, the material can be customized.
Q5: Whats the matrials of the cabinetg made of ?
A5: Main cabiner by Eco-friendly plywood,some design by ceramic hand wash basin ,and some with rock tile top.
Q6: What countries do you mainly export to ?
A6: Our products 60% exported, such as: India, Dubai, Saudi Arabia, Bahrain, Oman, Qatar, Kuwait, Libya, Yemen, Lebanon, Russia, More than 50 countries and regions including Azerbaijan, Ukraine, New Zealand, Venezuela, Tanzania, Nigeria, Kenya, Uganda, Australia, Malaysia and Nepal.