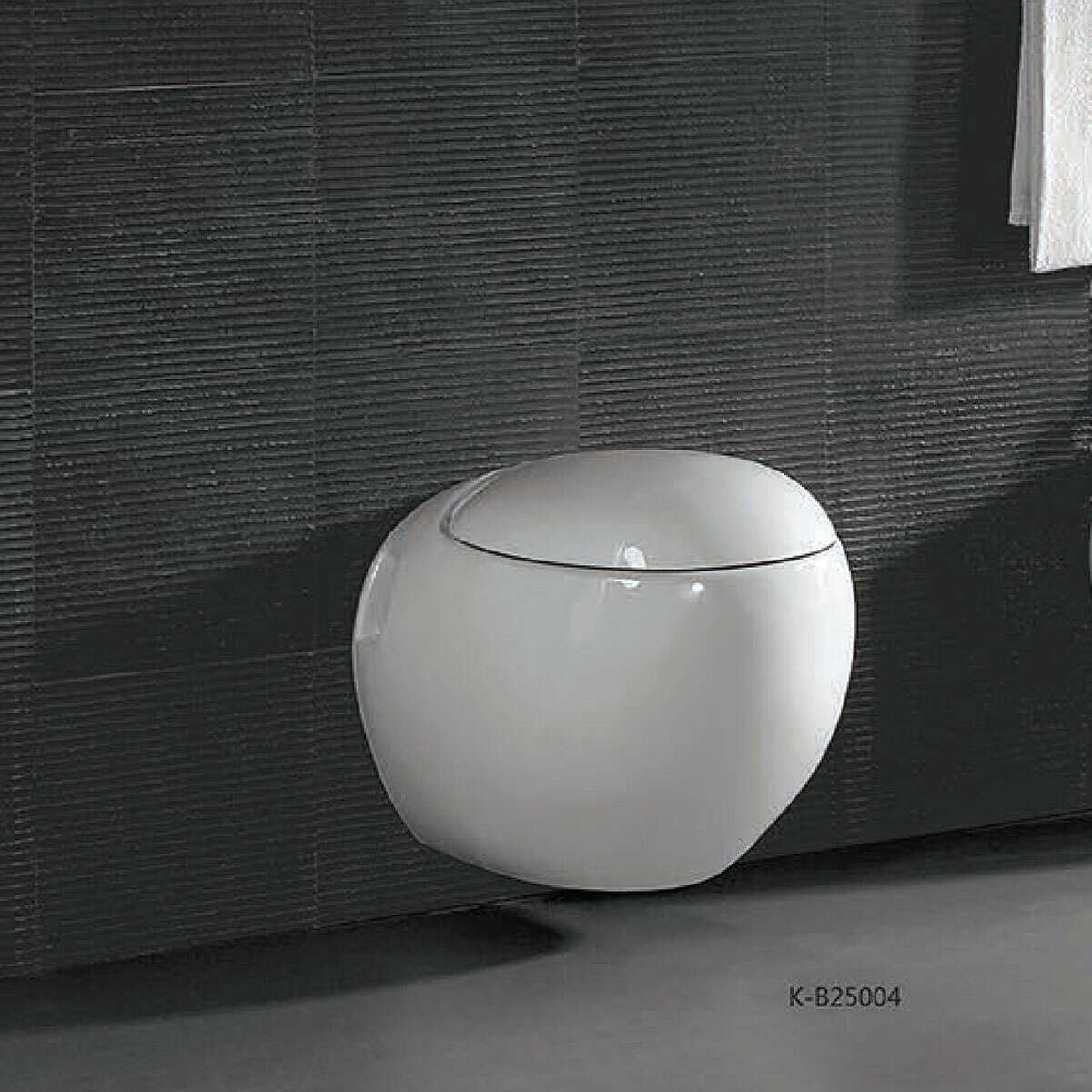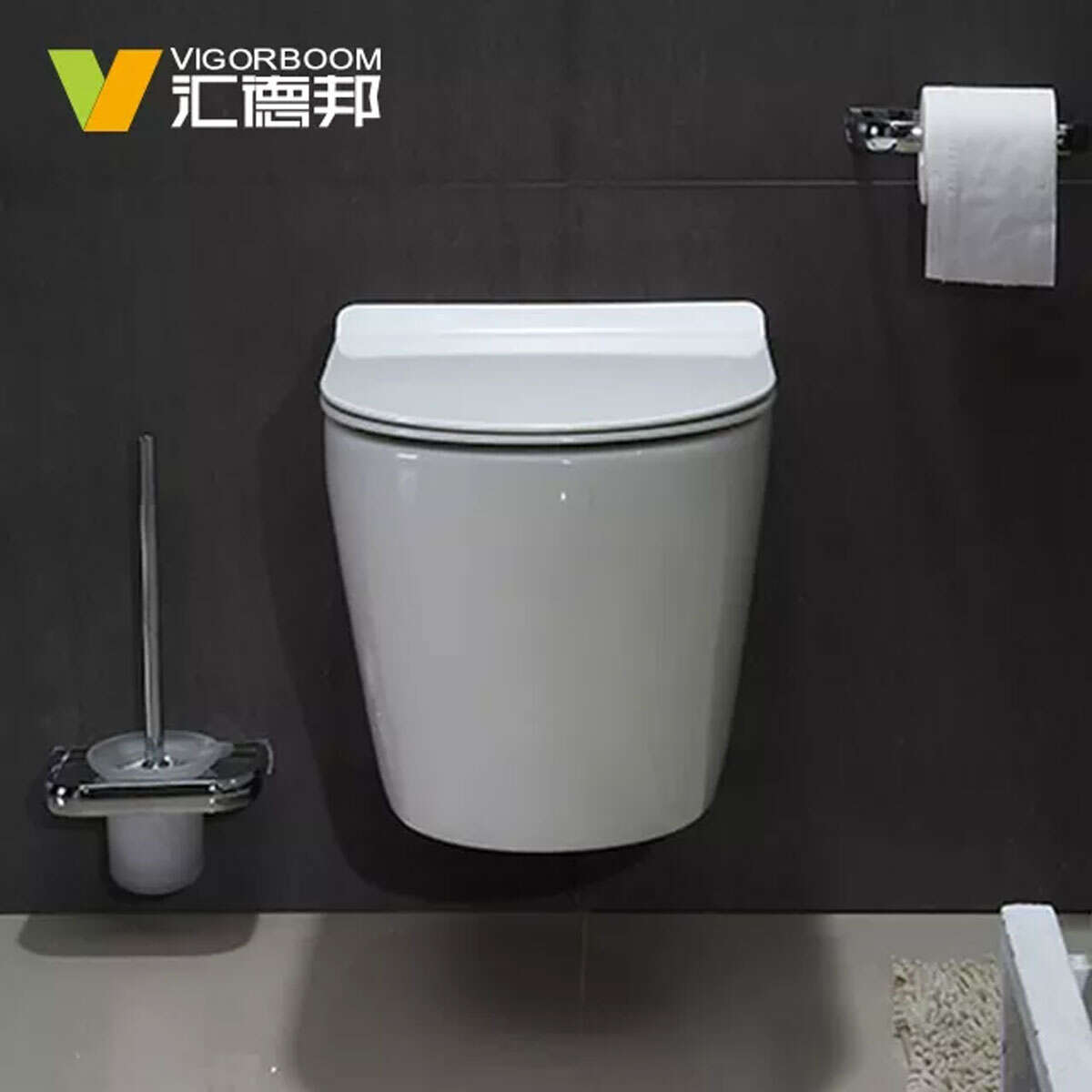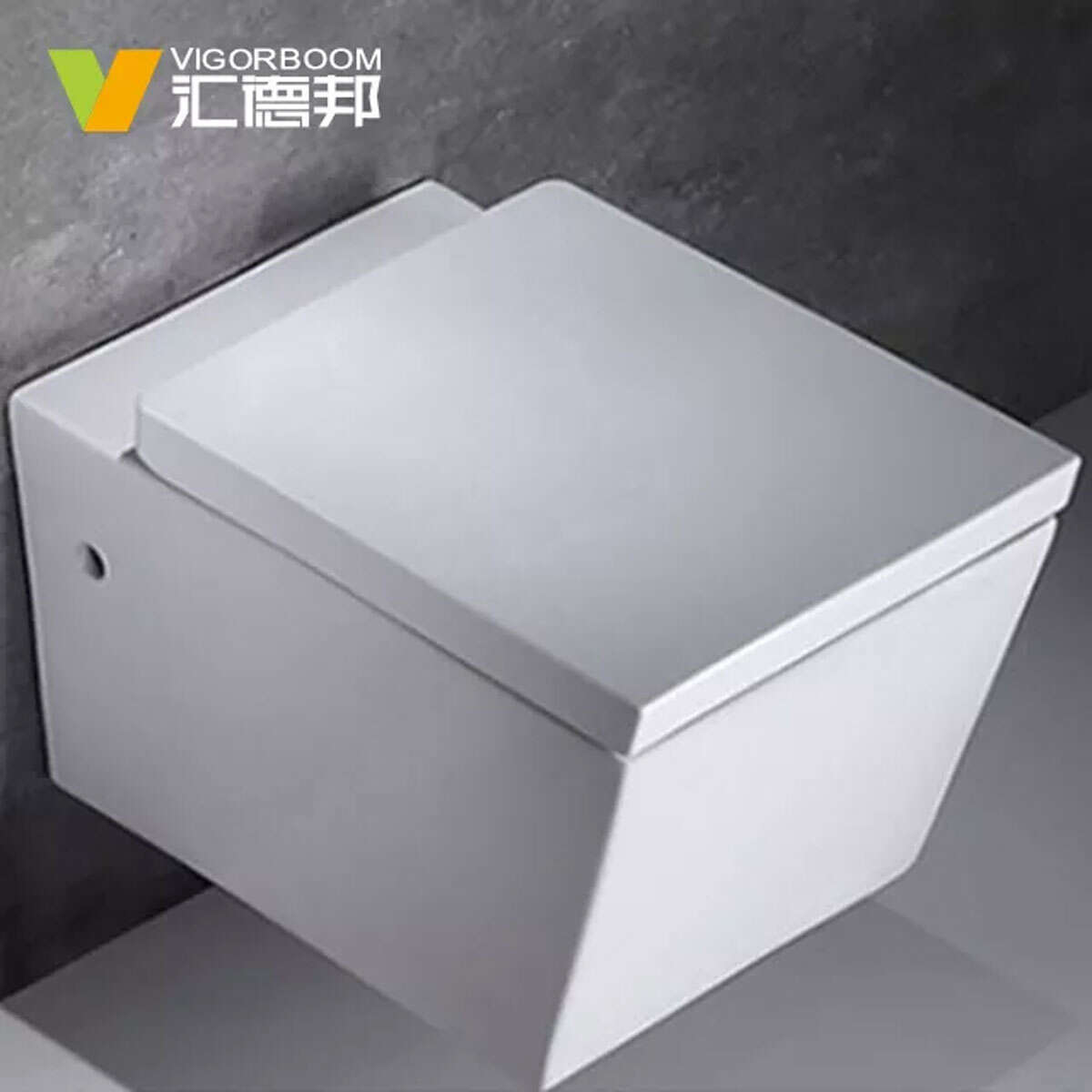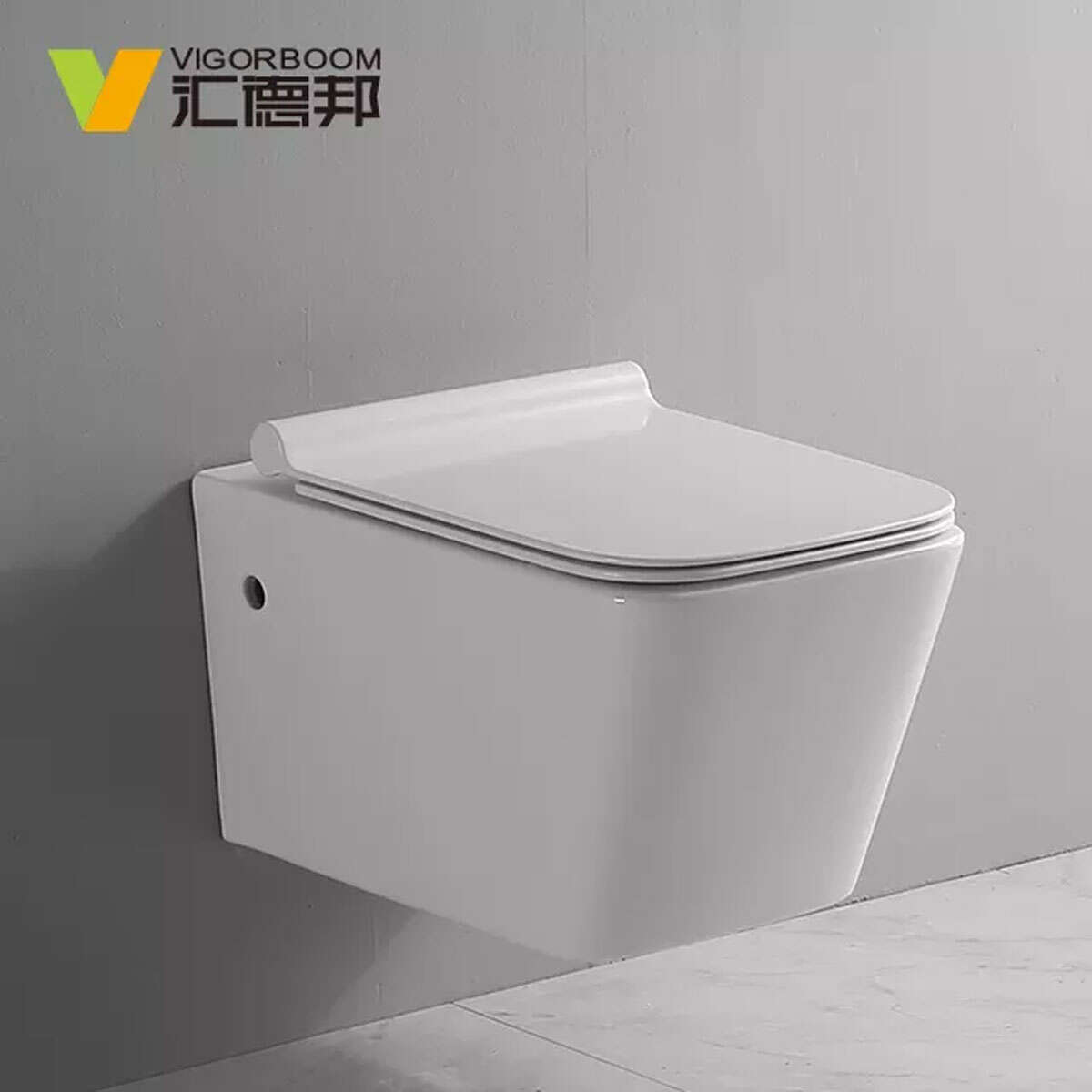 Bathroom wall-hung ceramic toilet cabinet is a practical and fashionable furniture, which can add comfort and luxury to your bathroom. In your bathroom, space is a precious commodity, our products are designed to save space and provide you with a cleaner bathroom. Also, it provides nice finishes, which are seamlessly integrated with your bathroom decoration, so it can be used as both a practical storage solution and a beautiful decoration.
The exquisite bathroom wall-hung ceramic toilet cabinet is the ideal choice for your bathroom decoration. You can find in-wall tank and carrier system is completely concealed for a seamless look. Such design adds elegance to any bathroom and helps you create a highly personalized bathroom.
Product features
Quiet slow down cover
Cover it with your hand, slowy descend
Damping buffer cover, quiet and noiseless
Scientific water sealbacklow prevention design
Deepen the water seal, prevent odor and splash water
Water inlet and air partitio to prevent backflow of sewage
3. Double gear water saving
Water-saving toilet, double flush design, small water consumption and larger sewage
One-button easy-to-remove cover
Easy and quick disassembly, maintain hygiene at all times
Product design
The ceramic toilet adopts a beautiful round shape, the smooth and seamless surface highlights the beautiful lines, but also highlights the clean and simple beauty of this product.
This bathroom wall mounted ceramic toilet cabinet is very suitable for any family, especially those living in small apartments. The bathroom wall hung toilet has elegant design and simple structure, which can save you bathroom space. The product can be hung on the wall and locked in place with a clip. Ceramic materials make this wall mounted toilet look like a real antique.
Why people choose wall hung ceramic toilet
This bathroom wall hung ceramic toilet is not only durable but also beautiful.
Space saving and high appearance: compared with the traditional toilet, the wall-mounted toilet is more fashionable, delicate and light, and does not have the feeling of being spacious and bulky like the ordinary toilet; Fitting with the wall, the space utilization rate is higher, and the toilet of large and small houses is suitable.
Easy to clean: compared with ordinary toilets, the bottom of the wall hung toilet is designed to be suspended, and the water tank is built into the false wall. Therefore, the exposed volume is very small, and the sanitary cleaning of the bottom is very convenient and complete.
Large displacement drop and not easy to block: the wall mounted toilet adopts the wall row method, which solves the problem of difficult displacement of the sewer pipe of the ordinary toilet, making the sewer pipe mouth higher and the drop larger, which is more conducive to the smooth drainage and non blocking.
Relatively low noise: because the wall mounted toilet water tank and pipeline are installed in the false wall, the closeness is better through the wall partition, and the noise will be less when flushing. Especially when family members get up at night and go to the bathroom, it will make the room quieter, so as not to disturb others' rest. It is a very considerate design form.
This wall-mounted bathroom locker is designed to fit the space between the toilet and the bathtub or sink, creating a very fashionable and simple aesthetic feeling. This simple locker helps to tidy up your bathroom, wash and reduce clutter, and allow you to use more space around the toilet, which is not very important for you or your guests.
Our wall mounted ceramic toilet is very suitable for modern bathrooms, combining elegant fashion appearance and professional functions. With its unique design, this is the ultimate in modern luxury. Wall mounted design can be well integrated into any wall space, rather than eye-catching.
This wall mounted ceramic toilet is designed to save space and make your bathroom more convenient. Its glossy white finish creates a modern feel. The easy to clean seamless surface can prevent mold, mildew, stains and odor from breeding in the closed door.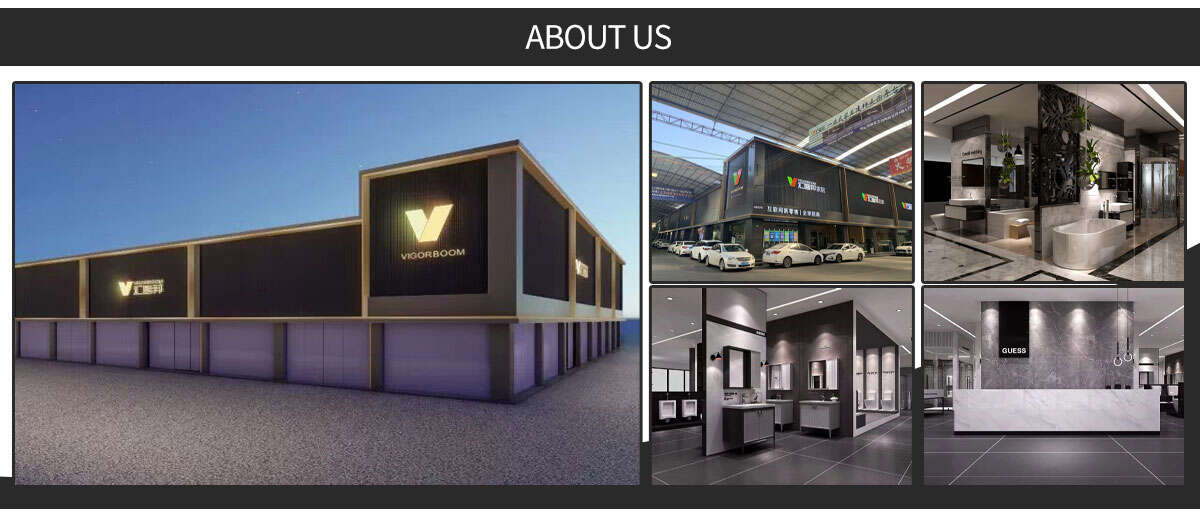 VIGORBOOM (China) Bathroom Co., Ltd. was established in Foshan, China. The company has two overall sanitary ware brands: GUESS sanitarywares and VIGORBOOM sanitarywares. VIGORBOOM bathroom products select high-end materials, strictly control product quality, and strive to build a high-end overall bathroom brand in China. VIGORBOOM bathroom products mainly include smart toilets, smart electric towel racks, bathroom cabinets, jacuzzi, steam rooms, shower rooms, showers, faucets, bathroom accessories etc.
GUESS Sanitary Ware mainly focuses on domestic and foreign hotel sanitary ware projects, we provide customers with custom service. GUESS sanitary ware brand was established in 2006, and the existing distributors are all over the world, especially including Saudi Arabia, Russia, Morocco, Oman, Maldives, Armenia, Iraq, India, Tajikistan, etc. GUESS Sanitary Ware has served thousands of domestic and foreign bathroom projects, including the five-star HAYAS hotel in Saudi Arabia, the five-star CENTRAL HAWASSA hotel in Ethiopia, the four-star PIPAL TREE hotel in India, APANA Real Estate in India, Agile Real Estate in China, and two in Dubai. MAQTA school, etc., products and quality are well received by customers.
VIGORBOOM sanitary ware brand was established in 2018, and is now recruiting brand agents from all over the world. VIGORBOOM Sanitary Ware is committed to creating a personalized overall bathroom space, aiming to create its own unique product for every end customer who chooses VIGORBOOM Sanitary Ware products. Bathroom space, so that every customer who chooses GUESS and VIGORBOOM brands can enjoy high quality of life and embrace a better life!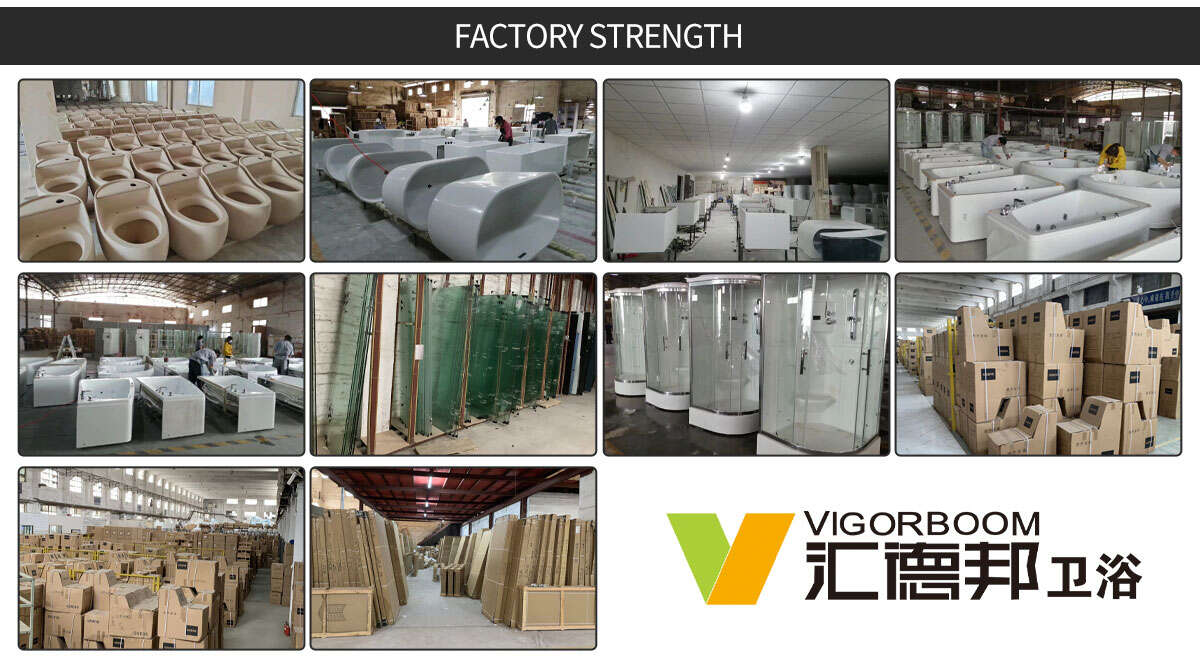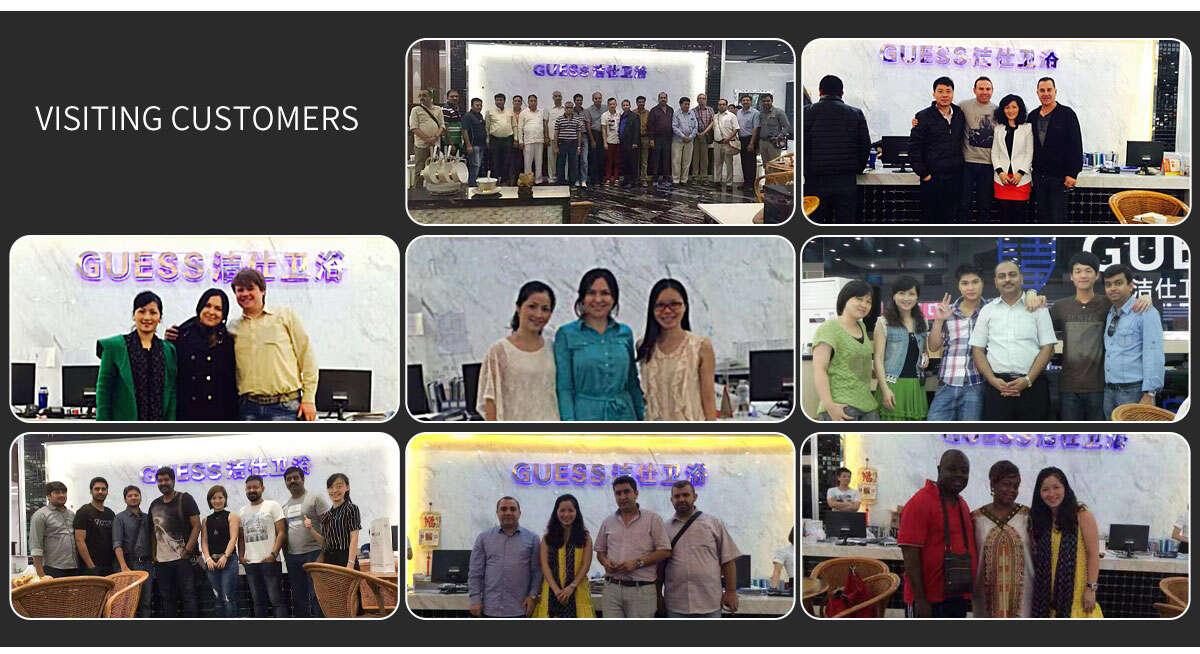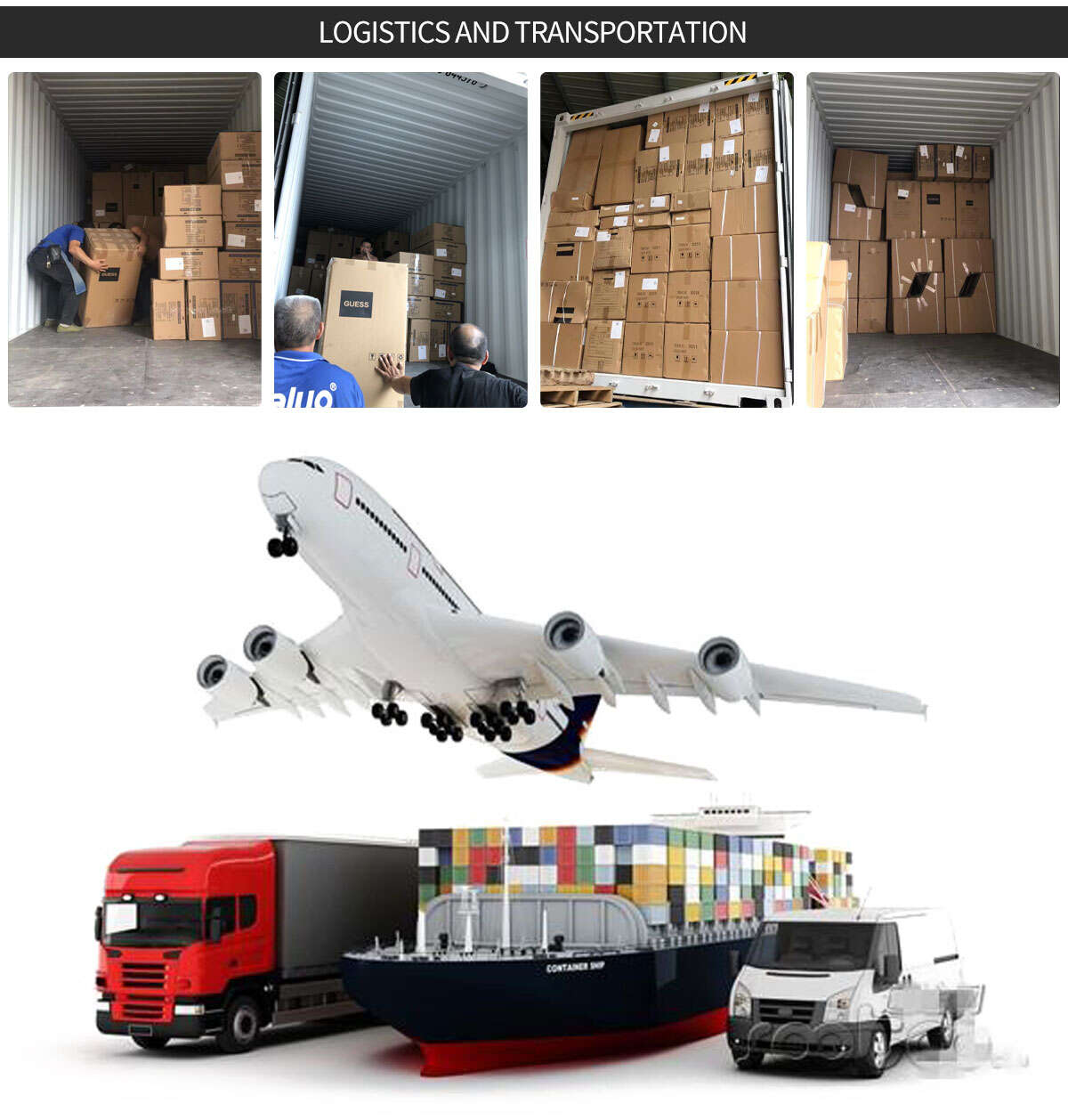 Package
All products are strong packaged by foam, carton, and wood support or wood case if necessary if the products are ceramic.
FAQ
Q1: How about the packing of exported goods ?
A1: Packages : 5-ply corruagated carton+foam+bubble bag.
Q2: How long for the production days ?
A2: Base on your quantity ,normally it need 15-25 days.
Q3: What is the MOQ quantity for each design?
A3: The minimum order quantity hopefully is more than 5 sets for one design or custom design. Our Production Capacity >90,000 sets/month.
Q4: Can the products be customized ?
A4: According to different styles, the material can be customized.
Q5: Whats the matrials of the cabinetg made of ?
A5: Main cabiner by Eco-friendly plywood,some design by ceramic hand wash basin ,and some with rock tile top.
Q6: What countries do you mainly export to ?
A6: Our products 60% exported, such as: India, Dubai, Saudi Arabia, Bahrain, Oman, Qatar, Kuwait, Libya, Yemen, Lebanon, Russia, More than 50 countries and regions including Azerbaijan, Ukraine, New Zealand, Venezuela, Tanzania, Nigeria, Kenya, Uganda, Australia, Malaysia and Nepal.