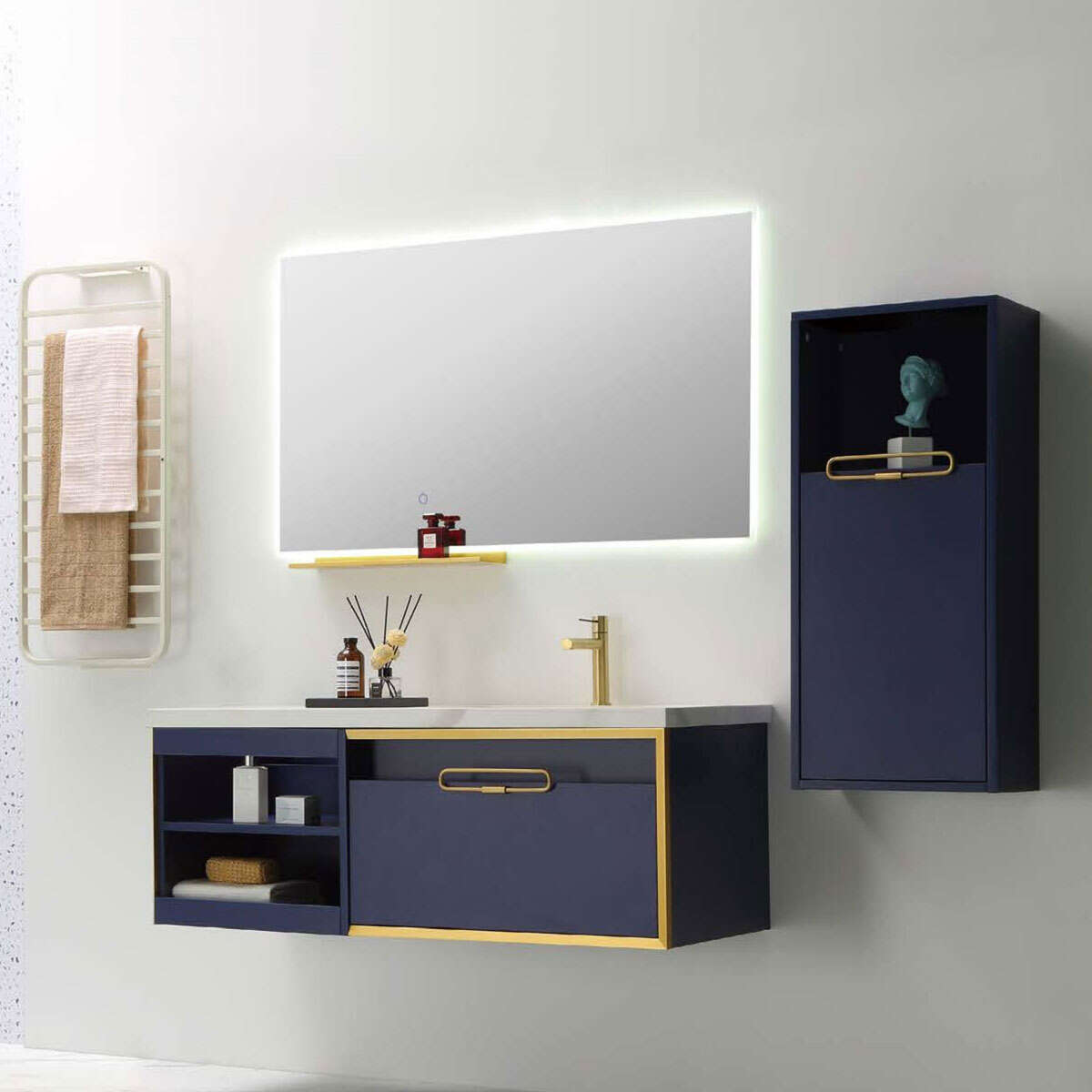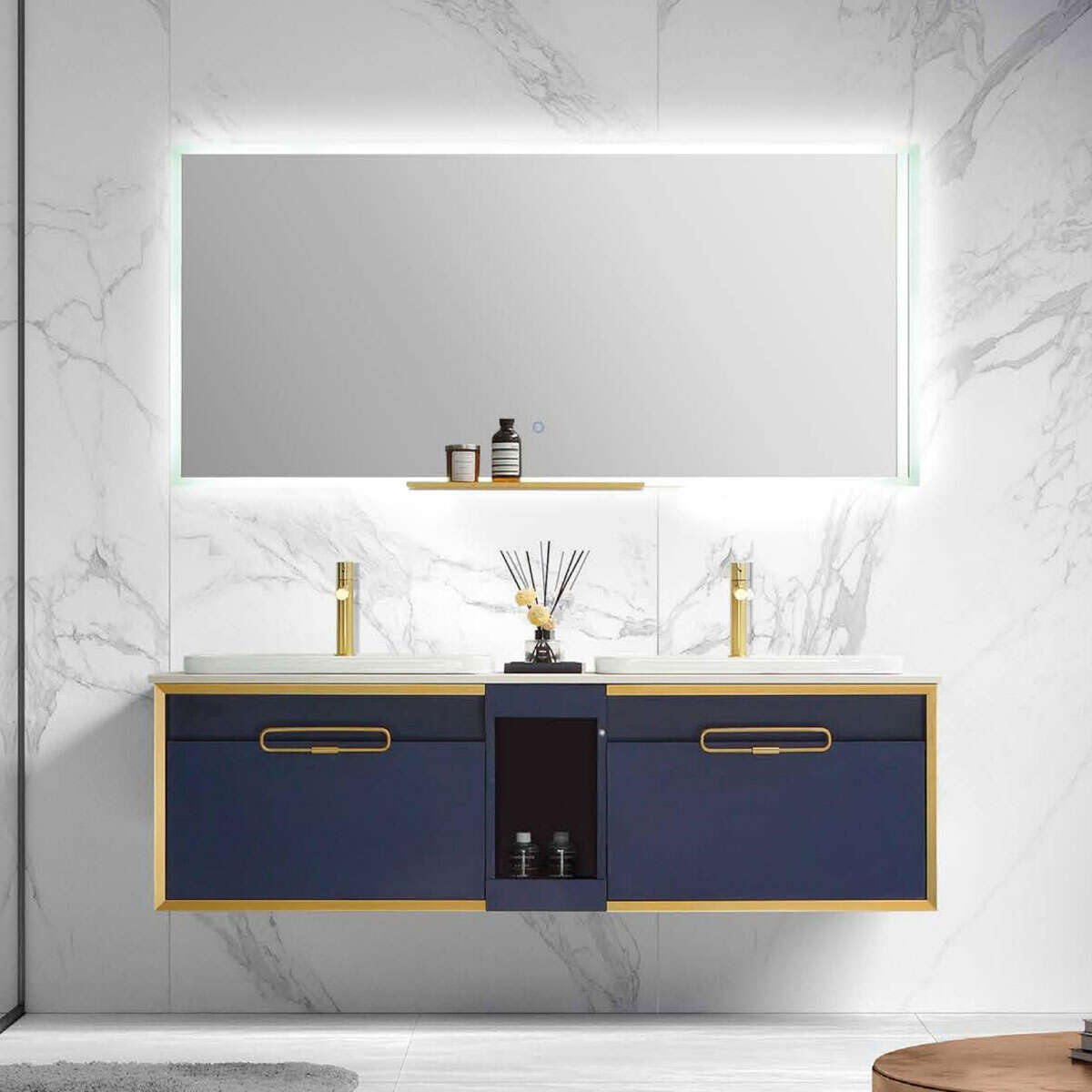 In the bathroom space, having a bathroom cabinet with both beauty and strength can improve the happiness index of our life, allow us to enjoy life comfortably and at ease, and bring us a good mood every day. By the way, if you are looking for an OEM bathroom cabinet, you came the right place, welcome to visit our website, tell us directly what you are interested in.
The bathroom is the most secret and private space in the home, and it cannot be seen by outsiders. But it is the place that can best reflect the quality of life of the owner's home. Every inch of its space can reflect the owner's definition and attitude to life, as well as the owner's taste and style. Here, we are glad to share the following knowledge with you.
Bathroom knowledge of bathroom cabinets' materials
1.Pure solid wood bathroom cabinet: Solid wood is divided into different materials, there are hardwood and softwood, such as oak, rubber wood, pine, hardwood is definitely better than cork, but expensive. The board is divided into whole material and finger joint board. The strength and effect of the whole material are definitely higher than that of the finger joint board, but the price gap is also very large. The drying of the wood is very important. The wood that is not completely dried will deform after a long time when the cabinet is made. In the later stage, attention should be paid to the maintenance, especially the dry humidity, otherwise it is prone to warping and cracking.
Aluminum alloy bathroom cabinet: The aluminum alloy bathroom cabinet is made of aluminum alloy profiles, which are firm and non-deformable. The surface has undergone special oxidation treatment, which will not form secondary oxidation and will not change color. It is 100% waterproof and 100% formaldehyde-free, with a bright and smooth surface. Various colors, waterproof surface, after multi-process treatment, the finished cabinet body is firmly connected, rigorous in structure, non-fading, delicate and smooth, good hand feeling, durable, the disadvantage is that the touch surface is cooler than solid wood.
PVC bathroom cabinet: The advantage of PVC bathroom cabinet is that it is fire retardant, not afraid of water, not deformed, and its appearance can be changed. Disadvantages, first of all, it is relatively light, and it is not very high-grade in terms of feel, and the color will gradually turn yellow and discolor with time, and then the material is relatively loose, and the nailing force is not very good, especially the hinge part is easy to loosen and sag after long-term use. The most important disadvantage is that the chemical materials have a strong odor and a high amount of formaldehyde emission. Nowadays, home improvement pays attention to environmental protection.
Particleboard / solid wood particle board / MDF bathroom cabinet: Although the names are different, it is basically pulverized solid wood into particles of different sizes, which are made by high pressure after adding glue. If the edge sealing is good, the formaldehyde emission will be very low and the service life will be long.
Multi-layer solid wood panel bathroom cabinet: Multi-layer solid wood panel is one step ahead of particle board and particle board. It is made of multi-layer solid wood strips that are pasted horizontally and vertically and then made of high pressure. The solid wood should be high, and most bathroom cabinets choose this material as the main material, but the solid wood still needs to pay attention to water vapor and take care of it.
Stainless steel bathroom cabinet: Stainless steel is also divided into high and low, usually used in bathroom cabinets are mainly 201 and 304, the price difference is large, mainly because the content of precious metal nickel is different, some 201 stainless steel is recast with recycled materials, and there are too many impurities , the quality is unstable. The disadvantage of stainless steel is that the shape and color are relatively simple. After all, it is a steel plate and is not so easy to bend.
If you are looking some of them, you can find it here, welcome to contact us.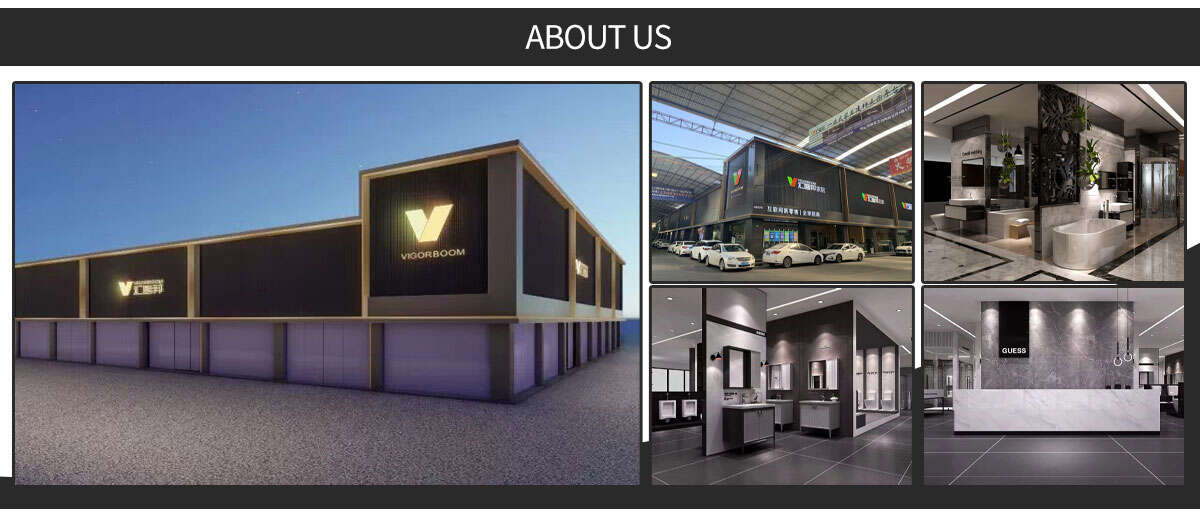 VIGORBOOM (China) Bathroom Co., Ltd. was established in Foshan, China. The company has two overall sanitary ware brands: GUESS sanitarywares and VIGORBOOM sanitarywares. VIGORBOOM bathroom products select high-end materials, strictly control product quality, and strive to build a high-end overall bathroom brand in China. VIGORBOOM bathroom products mainly include smart toilets, smart electric towel racks, bathroom cabinets, jacuzzi, steam rooms, shower rooms, showers, faucets, bathroom accessories etc.
GUESS Sanitary Ware mainly focuses on domestic and foreign hotel sanitary ware projects, we provide customers with custom service. GUESS sanitary ware brand was established in 2006, and the existing distributors are all over the world, especially including Saudi Arabia, Russia, Morocco, Oman, Maldives, Armenia, Iraq, India, Tajikistan, etc. GUESS Sanitary Ware has served thousands of domestic and foreign bathroom projects, including the five-star HAYAS hotel in Saudi Arabia, the five-star CENTRAL HAWASSA hotel in Ethiopia, the four-star PIPAL TREE hotel in India, APANA Real Estate in India, Agile Real Estate in China, and two in Dubai. MAQTA school, etc., products and quality are well received by customers.
VIGORBOOM sanitary ware brand was established in 2018, and is now recruiting brand agents from all over the world. VIGORBOOM Sanitary Ware is committed to creating a personalized overall bathroom space, aiming to create its own unique product for every end customer who chooses VIGORBOOM Sanitary Ware products. Bathroom space, so that every customer who chooses GUESS and VIGORBOOM brands can enjoy high quality of life and embrace a better life!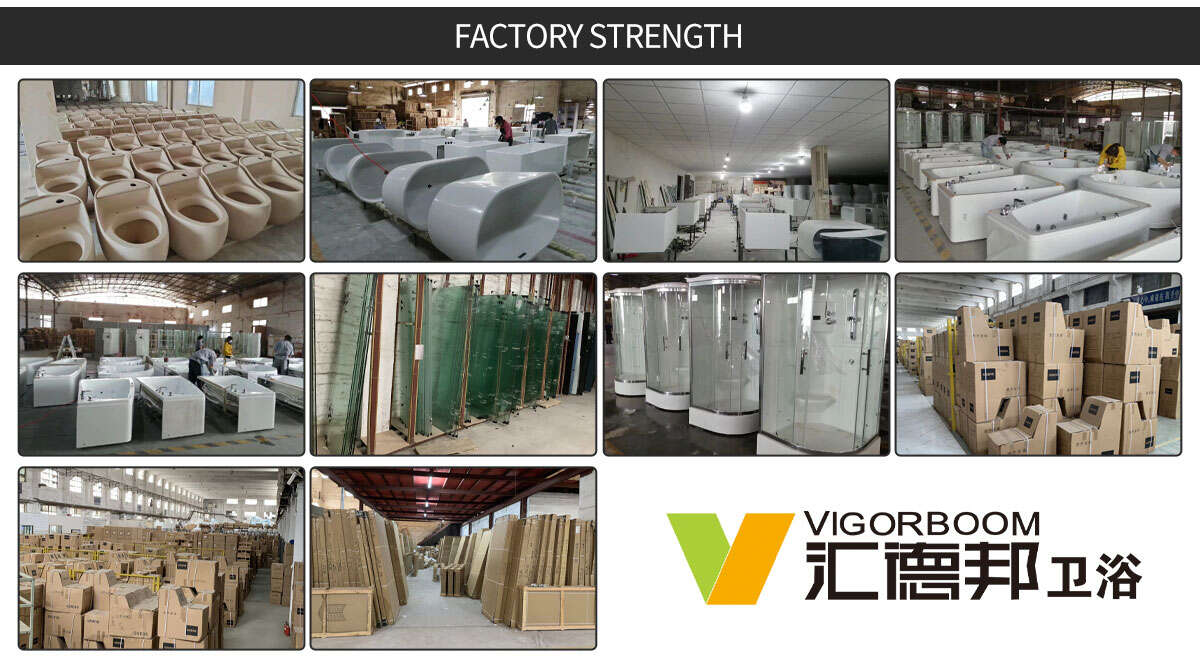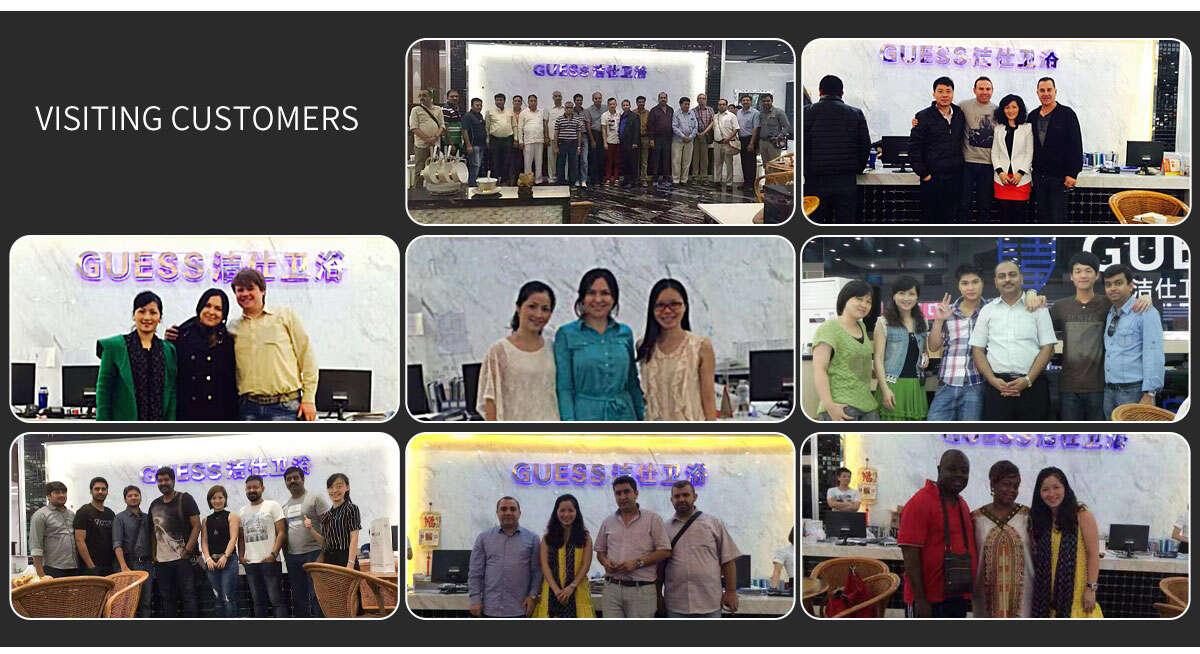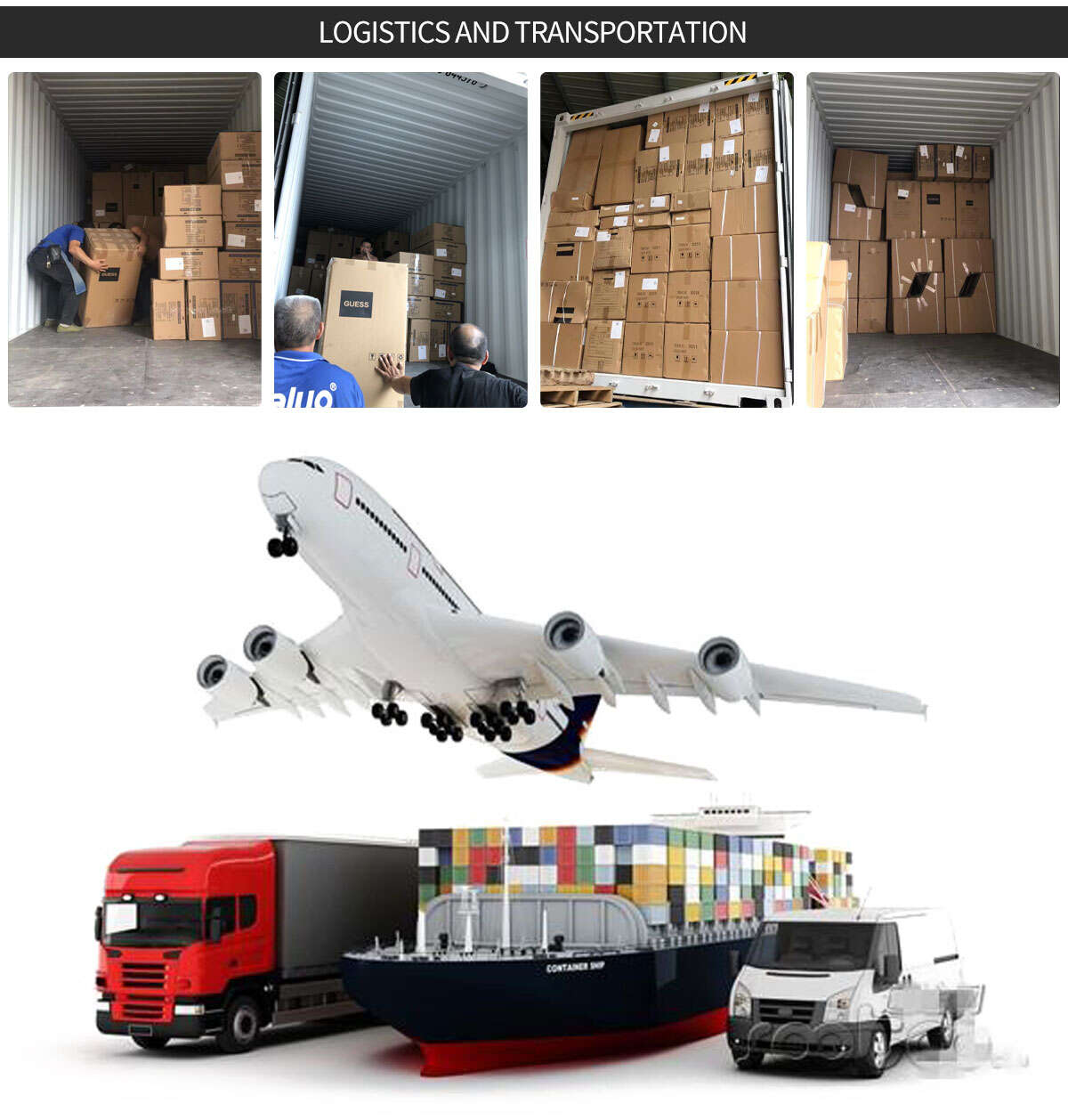 Package
All products are strong packaged by foam, carton, and wood support or wood case if necessary if the products are ceramic.
FAQ
Q1: How about the packing of exported goods ?
A1: Packages : 5-ply corruagated carton+foam+bubble bag.
Q2: How long for the production days ?
A2: Base on your quantity ,normally it need 15-25 days.
Q3: What is the MOQ quantity for each design?
A3: The minimum order quantity hopefully is more than 5 sets for one design or custom design. Our Production Capacity >90,000 sets/month.
Q4: Can the products be customized ?
A4: According to different styles, the material can be customized.
Q5: Whats the matrials of the cabinetg made of ?
A5: Main cabiner by Eco-friendly plywood,some design by ceramic hand wash basin ,and some with rock tile top.
Q6: What countries do you mainly export to ?
A6: Our products 60% exported, such as: India, Dubai, Saudi Arabia, Bahrain, Oman, Qatar, Kuwait, Libya, Yemen, Lebanon, Russia, More than 50 countries and regions including Azerbaijan, Ukraine, New Zealand, Venezuela, Tanzania, Nigeria, Kenya, Uganda, Australia, Malaysia and Nepal.